Study with Sarah Anytime
Sarah offers transformative self-paced courses on a variety of topics. Learn how to use resonant healing to build better relationships, heal attachment wounds, work with addiction, transform anger and reactivity, break free from unconscious contracts, heal your relationship to food and your body and more.
Featured Courses
Shop All Courses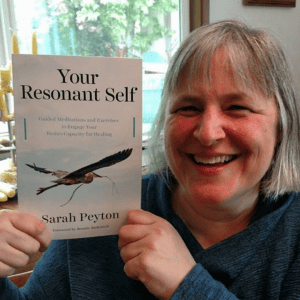 Are you longing to dive deeper into Sarah's book, Your Resonant Self? This pre-recorded book study series moves through the foundational concepts of YRS, one chapter at a time.  read more
Courses for Neuroscience Beginners
Your Resonant Self Programs
Learn with a Friend (Buy 1 get 1 Free!)
Click the button below to browse all of Sarah's courses and filter them by topic.