Your Brain & Your Contracts: a 16-week Your Resonant Self Book Study Series
Would you like to transform the deeply held beliefs that might be blocking you from creating the lives, relationships and experiences you really long for? This course moves through the YRS material through the lens of unconscious contracts, chapter by chapter.
Do you long to be a more full and free version of yourself? Start by un-learning unconscious contracts.
Wouldn't it be nice if our brains were kinder to us? If we could transform our brains into cozier places to live and exist? Traumatic experiences can lead our brains to become self-attacking and self-sabotaging. Researchers can see the impacts of trauma literally written, imprinted, scaring our brains in fMRIs.
Many times we live our lives in despair and hopelessness, believing we are inherently flawed, predisposed toward self-criticism, or simply "troubled" people…but this isn't the case!
Our brains are master pattern-makers, and in our childhood (especially pre-verbal years), we learn behavioral patterns, beliefs and rules or ways of being, that I call unconscious contracts. These contracts are in our implicit memory, below the surface of conscious thought, that are agreements we make with ourselves in order to prevent traumatic experiences from happening again.
In order to belong, survive or honor our families, we make unconscious and silent agreements with ourselves, our caregivers, or the world, which can keep us feeling stuck, small and constrained.  These are deeply held beliefs that we create in order to care for our tiny selves, but as we age these agreements become tangles that are confusing and block us unintentionally from creating the lives, relationships and experiences we truly long for.
This new Your Resonant Self pre-recorded book-study-course offers a fresh look into the content of "Your Resonant Self," with the new and revolutionary understanding of unconscious contracts, alongside the brain-changing science and insights of the book.
This is a recorded series, compiled from a previous online Zoom course that moves through YOUR RESONANT SELF from the standpoint of Unconscious Contracts in 16 sessions, 1 week per chapter + introduction and closing
This series is more experiential, allowing participants to feel into the sacred vow/unconscious contract process.  Each of the 16 recorded sessions includes Sarah's presentation of the week's material (slides are available for download) and at least one unconscious contract demo, with a participant from the live book study group who has agreed to have their process recorded for demonstration purposes.
Each recorded session is 55 minutes long and examines the different contracts that arise from differences in the brains' hemispheres, connected to every single concept that the book Your Resonant Self covers. You will learn how to release yourself from these contracts so you can live a life of your choosing.
Whether you are experienced or brand new to Sarah's book, this study group is for you!
What You'll Learn in this 16-week Course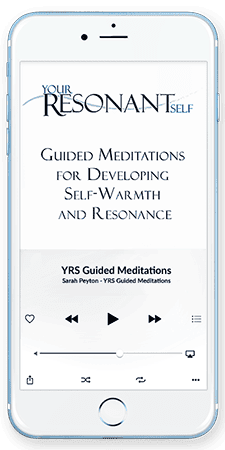 Learning to work with our unconscious contracts and releasing ourselves from agreements that are no longer serving us.
Un-learning deeply ingrained habits and thought patterns that are living at an unconscious level through resonance and Sarah's sacred vow release process
Bringing awareness to the stuck places inside you so that you can move forward!
Breaking free from self-sabotaging or self-destructive behaviors which are keeping you small and inhibiting you from thriving.
Take a Look Inside the Course
Week 1: Introduction and Welcome
This week we'll set our learning container and go over the materials in the introduction, and put in place our understanding of the neurobiology of unconscious contract work, including what it is, and what's happening in the brain when we make contracts.
Week 2 – Chapter 1: How We Talk to Ourselves: The Default Mode Network
This chapter explores the way in which we can be forced into maintaining a critical stance toward ourselves by unconscious contracts we have made.
Week 3 – Chapter 2: Staying in Emotional Balance: Healthy Self-Regulation
In this week's study group we'll learn how we can unconsciously block our own self-warmth.
Week 4 – Chapter 3: Developing Self-Kindness: Introducing the Resonating Self-Witness
Trust is the focus of our exploration this week.  If we prevent ourselves from having trust, we will have a difficult time supporting the growth of our Resonating Self-Witness.
Week 5 – Chapter 4: Taming the Inner Critic: Hearing the Attempt to Contribute
How do our contracts maintain our attitudes of relentless self-criticism? What happens when we release them?
Week 6 – Chapter 5: Calming Anxiety: Moving Toward Trust
Week 6 takes us into the different kinds of contracts which leave us in a continued state of anxiety, and how to start revoking them. This includes contracts made to our selves, to parents, and even to the entire universe and all humanity (sometimes called Bodhisattva vows)
Week 7 – Chapter 6: Time Traveling with Resonance: Healing Old Hurts
This week's group takes us into an understanding of trauma and trauma-based vows, and an initial movement into their release, as well as an integration of the time travel process with vow work
Week 8 – Chapter 7: Claiming Anger's Creative and Protective Gifts
What kinds of contracts maintain us in a state of anger or rage, sometimes for years? This week we begin to understand the relationship between vows and the vagus nerve and our nervous system states of fight/flight/panicked aloneness and immobilization.
Week 9 – Chapter 8. Vanquishing Ancient Fears
In this week's lesson, we'll look at the contracts connected with terror, fear and fear-based anxiety.  How does it feel to let go of the vows that keep us from letting go of vows?
Week 10 – Chapter 9: Returning from Dissociation
How do unconscious contracts keep us in a state of dissociation? And how can we use contract work to begin to unlock the vows that have kept us from fully participating in life?
Week 11 – Chapter 10: Attachment: How Brains Respond to Accompaniment
This week's lesson breaks down chapter 10 and our patterns of attachment and explores the contracts we put in place to make us safe within our attachment styles.  The contract work helps us to re-pattern our nervous systems to feel safe from the inside out.
Week 12 – Chapter 11: Healing Self-Hate and Disorganized Attachment
In the cramping patterns of self-hate, we often feel we hate ourselves and perhaps lose all hope that our lives matter. How can contract work support us in this area?
Week 13 – Chapter 12: Gently Healing Depression
Often when struggling with depression, we feel despair and hopeless, as if our lives have no meaning. This week's lesson shows us how to find richness and create meaning, to feel that self-love is within reach with the help of the dissolution of unconscious contracts.
Week 14 – Chapter 13: Leaving Behind Addictions and Compulsions: The Contributions of Self-Understanding and Resonance
Interlocking and mutually canceling sacred vows can leave people with so little room to breathe or exist that addictions become the only answer.  How can our understanding of unconscious contracts help us in the journey toward freedom from addictions and compulsions?
Week 15 – Chapter 14: Joy, Community, and Our Outside Voice: Bringing Our Resonating Self-Witness to Others 
This week's lesson explores the importance of empathizing with excitement, delight and joy, and how contracts may prevent us from celebrating or moving into joy.  Understanding the gifts of social engagement – what happens in our body when we're in ventral vagal, vibrating with other humans in trust and safety, is a key piece of hope that can help keep us going on the path of healing trauma.
Week 16 – Closing
This week we close the session and tie everything together.
What people love about Your Resonant Self
I am amazed that so much of my previous work over 34 years is coming together and knitting me into someone newer and freer and much gentler and creative, and curious.
This experience is truly transformative. My first workshop was with Sarah in Nashville; continuing this Your Resonant Self work is critical for my development!
I really enjoy your gentle way… I found myself noticing aliveness in my body throughout the day, as has happened every day in this class. Thank you!
Your Investment + What's Included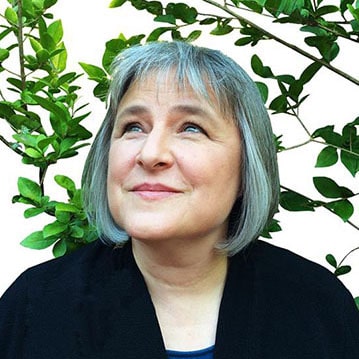 I used to struggle with reactive, highly volatile relationships, with my  partners, my children, my family… it has taken years of practice developing my own self-resonance and secure attachment to be in joyful connective relationships.
I used to carry a book on my lap while driving because my critical inner voice was so cruel, I needed something to distract me for the 20-30 seconds it took for the light to turn green. Can you imagine how impossible it would be to form healthy relationships with others when we can barely stand ourselves?
I'm here today to share what I've learned since then about how to heal past pains and move into a joyful relationship with ourselves using the insights of my first book, Your Resonant Self. Regardless of your age, genetic predisposition or adverse childhood experiences, your brain is capable of building new neural fibers to help self-regulate your emotions and awaken your body as a place of safety and security.
Sign Me Up!
Ready to dive in? You'll get immediate access to the course once you enroll. We hope to see you inside!