Recommended Practitioners
I highly recommend the practitioners listed below for individual, small group and organizational healing work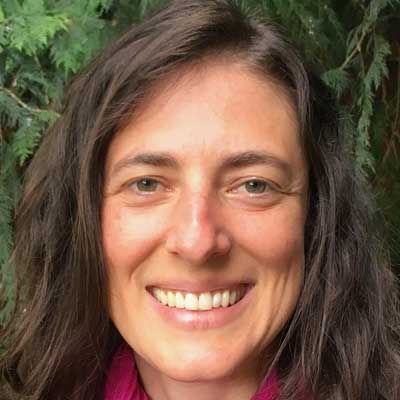 Amanda Blaine, M.Ed.
Do you wish your business or career would catch up with all the growth you've had in your personal life?
I help founders and business owners who want to bring the warmth, connection, and meaning they've discovered in their personal life into their work.
Learning and healing with Sarah transformed my life and I have been blessed to share constellations, resonance, and interpersonal neurobiology with hundreds of students and clients. Over the years, I kept seeing clients who had breakthroughs in their personal life but felt so frustrated when they couldn't get it to stick at work.
I primarily work with:
Founders or co-founders of companies
Leaders in organizations
Managers
With years of experience as a founder of startups myself, I support leaders to create a culture of warmth and human connection in their organization while efficiently working together for a common purpose.
I have a bachelor's degree from Princeton and a Masters of Education from Harvard. In addition to my experience as a constellation facilitator and resonant language practitioner, I draw on tools like Holacracy that are specific to organizations.
"Amanda, I am overwhelmed with appreciation for our time together. I find you incredibly powerful in a kind and compassionate way. I'm endlessly surprised, bewildered and inspired by it. Thank you for supporting me personally and professionally." – Stacy C., business owner and founder
Rates
Sessions with Amanda: phone, video, in-person: One-on-one: $200 / session
Working with an entire organizations/groups: email Amanda for more info.
Contact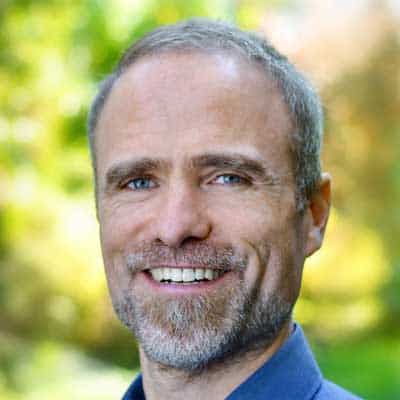 Eric Bowers
Eric has assisted and co-facilitated with Sarah since 2011. He uses resonant-language empathy, unconscious contract/sacred vow work, time-travel empathy, and constellations to help people integrate trauma and create successful relationships with themselves and with others. Eric is the author of Meet Me In Hard-to-Love Places: The Heart and Science of Relationship Success.
Hours: 8am-7pm Pacific Time
Rates
$150/Hour with special rates for packages
Contact
Contact Eric at 604-442-8811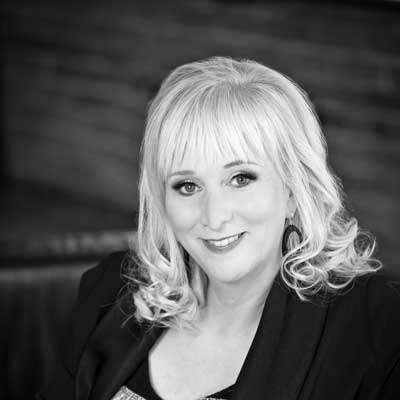 Gail Donohue
Gail's passion lies in merging together neuroscience knowledge and learning about oneself; guiding one into a deeper connection with self and others. She skillfully supports individuals and organizations to connect, understand and depersonalize conflict. This new perspective helps transform challenging personal or workplace issues and supports enhanced relational connection and personal fulfillment.
Gail has studied with Sarah Peyton for over 11 years, is trained as a coach and is a CNVC Certified Trainer of Nonviolent Communication. She has also
trained in Convergent Facilitation, Depth Empathy processes, NVC in the Workplace, Family Constellations, Attachment Theory, Group Facilitation, and Interpersonal Neurobiology.
Rates
Sessions with Gail:
Phone, zoom or Skype
Fee: $90.00 USD /hour one-on-one
Groups or Organizations please email to set up a consultation to discuss
Contact
Gloria Lybecker
Gloria has worked and co-facilitated programs with Sarah for over 14 years, she facilitates resonant language empathy, unconscious contract/sacred vow work, time travel empathy and other modalities to support growth and healing.
In the Spokane area, at Healing You Sanctuary, Gloria offers Constellations with Horses Events and Partnership with Horse Workshops that combine professional development with deep personal growth and healing.
"I have been working with Gloria for a number of years, and her presence in my life has been a true blessing. The healing I have experienced in her sessions and groups have been profound. When I am at a crossroads or facing difficulty, I often think of her warmth and wisdom as light posts to assist me in finding the ground of my own. She holds space with integrity, skillfulness and love, and I feel very fortunate to have the opportunity to work with her. The authenticity and life experience she brings to her work are a rare and heartfelt gift." – Josie Simpson, Maui, Hawaii
Rates
Distance sessions; 30 minutes, 1 hour, 90 minutes, or 2 hours (includes audio recording or ZOOM video if desired) $175 per hour for individuals $200 per hour working with two 
Contact
Contact Gloria: (509) 876-1802 | www.HealingYouSanctuary.com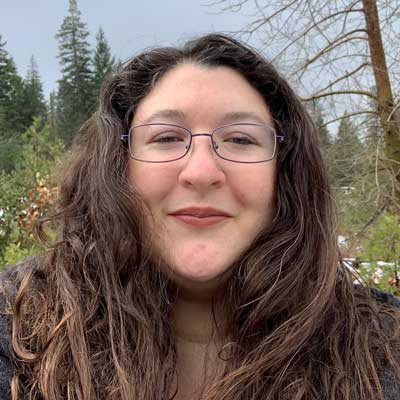 Jaya Manske
Jaya's warm presence has supported clients to have significant breakthroughs, to transform from the inside out, and to move forward powerfully. She has studied NVC and been an empathetic practitioner since 2001 and currently works as a part of Sarah's team, as well as assisting in workshops.  Jaya's work is a unique blend of empathy, trauma healing, and coaching offerings, which allows her clients to be met right where they are.  Jaya offers resonant empathy, unconscious contracts/sacred vow work, time travel empathy, as well as is a certified mindfulness and wellness coach.
Jaya provides distance support to clients all over the world from the U.S. to China to Australia.  Distance sessions are 1 hour or 90 minutes and include an audio recording or Zoom video if desired.
"I'm Glad and Grateful for our session together. Our session uncovered a lot of buried feelings that were unaddressed and hurting me.  Afterwards, I was able to have a discussion with my partner about something I had been struggling to talk about for a really long time.  Somehow, the exercise we did made it possible.  I've had years of Cognitive Behavioral Therapy and never had a breakthrough like that." ~Shelby G.
Rates
Referrals through Sarah's site: Distance sessions $175 per hour (includes audio recording or Zoom video recording if desired).
Contact
Contact Jaya: coachingcompassion@gmail.com | 505-228-8730
Website: http://www.coaching-compassion.com/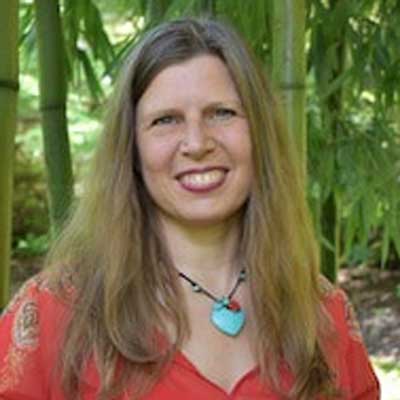 Jenna Card
Jenna's warm empathic presence invites individuals into a deeper connection with their own heartfelt truth and innate wisdom. With resonant body-based empathy, Jenna accompanies others in cultivating inner compassionate resources and transforming the beliefs and patterns that limit the flow of joy and full expression in life. Sessions can also include movement practices, grounding meditation, and work with inner parts, core belief, sacred vow and constellations.
A student of Sarah's since 2012, Jenna integrates resonant somatic empathy, interpersonal neurobiology, family constellation, and attachment theory into her work. A Certified Nonviolent Communication Trainer, Jenna leads public and private NVC training and as well as offering Empathic Coaching to support tangible, meaningful change in people's lives.
Session offered by Phone or Video call or in-person in Vancouver, BC and are 30, 60 or 90 minutes in length.
Rates
$100 – $140 per hour (USD or CAD based on residency)
Contact
Web: www.heartspring.ca
Ph: 778 2 3 9 7471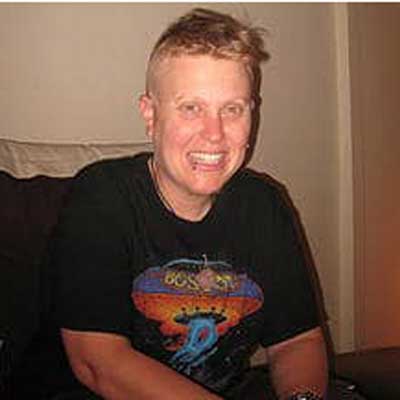 Kangs Trevens, MHRS
I am an empathic counselor learning, teaching, and living the principles of Nonviolent Communication since 2008. I bring presence and compassion to healing practices from various traditions: mindfulness-based techniques, somatic empathy, the Emotional Freedom Technique and addressing the past that is impacting present-day.
I am available for conflict mediation, support before or after challenging conversations, and for Mourning, Healing and Reconciliation processes to heal past wounds and repair disconnect in relationships.
In 11 years working as a mental health counselor in Residential Treatment, I have supported clients to manage mental illness and addiction. I specialize in the Queer/LGBTIQQA community and in transgender sensitivity. I provide care for diversity issues, underserved populations, nontraditional lifestyles, politically radical folks, activists, vegans, and highly sensitve people (HSPs).
I want to support you to heal and manage anything that comes your way! From my journey working through my own depression, anxiety, and trauma- I help people to heal depression, anxiety, trauma, challenges with suicidal thoughts, and other emotional struggles. I can work with you via phone or video; and can see clients in person in Oakland, California. Flexible hours.
Rates
$100-$160
Contact
KangsEmpathicCounseling.weebly.com
Phone: (701) 526-4729
Email: KangsyMclovin@gmail.com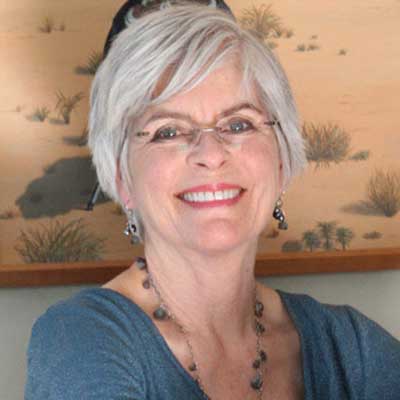 Rev. Katherine Revoir
I've studied social neuroscience and family constellation facilitation with Sarah for over 8 years, and consider myself a student and teacher of her work. Sharing this profound work with others brings me great joy and fulfillment.
These are the 6-week groups I facilitate:
~ Happy Brain groups that combine social neuroscience, resonant language (cnvc.org) and constellation work – all in warm community.
~ Your Life Makes Sense, a constellation group
~ Field Practice: Stepping into Constellation Facilitation With Warm Accompaniment, a group for those who have studied constellation facilitation and would like to practice and learn in a welcoming community.
See my website for details.
Individual sessions with me might include unconscious contract/sacred vow work, resonant language empathy, and/or family constellation work. We can integrate your emotional and spiritual needs, so that you live with more joy, clarity, and freedom. My clients experience more emotional balance, peace, clear thinking, and choice. These changes can happen with remarkable ease.
I bring over 25 years of training and experience as a spiritual counselor. I'd love to support you in making your life more wonderful.
"For years I have worked on healing the debilitating effects of trauma. In just a few sessions with Katherine, persistent patterns of self-sabotage have been transformed, and I'm more able to enjoy life instead of just managing or coping." ~ Samantha White

"Katherine's warmth helped me feel safe enough to do the healing I've longed for my whole life. I'm making sense of my personal history and returning to a more unified experience of myself." ~ Richard K
Rates
Contact me for a free, half-hour discovery session. I work in person (in Mill Valley, CA), by phone, Zoom, or Skype. My rate is $175/hour.
Contact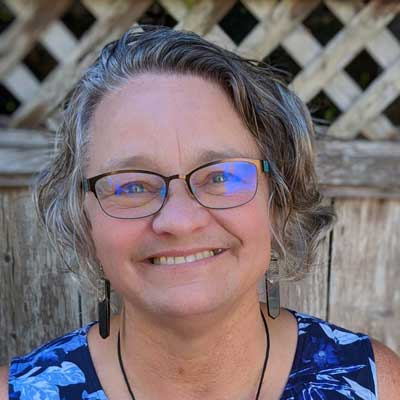 Kristin Masters
Kristin brings attunement, resonance, insight and compassion to her sessions toward personal and social change.
Kristin began learning the principles and skills of nonviolent communication in 1994, when she worked with Jean Morrison in San Quentin Prison doing Alternatives to Violence programs. She realized the power of NVC when it saved her marriage one day in 2001, and decided she was all in.
Kristin became a Certified Trainer in 2010, after in-depth study with Robert Gonzales' inner work of compassion and self responsibility. She has been deeply influenced by Miki Kashtan's approaches and applications of the core commitments.
Kristin has worked closely with Sarah Peyton since 2014 and is grateful to frequently assist Sarah in her workshops. As a science geek and a healing enthusiast, Kristin uses Sarah's framework of Interpersonal and Relational Neurobiology, using resonant language, sacred vows, unconscious contracts, time travel empathy, and family constellations work.
Kristin also draws on her background from beloved teacher/mentors and teams including: Lillian Roybal Rose, her mentor in diversity work and cross cultural communication; and Joanna Macy's "The Work that Reconnects" to transform the despair we feel about the state of the world into an empowered sense of action on behalf of future generations.
Her long term association with the NLSJ team (http://nlsj.learnnvc.org/meet-the-team/) to envision, commit and create "Living Critical Social Change with Nonviolent Communication" has been a collaborative learning and healing space that is at the center of Kristin's life.
Also at the center is Kristin's work with and focus on grief and dealing with loss. She believes that "we only grieve that which we love" and that we are meant to grieve in community. Kristin works with individuals to hold our broken heartedness as sacred, to explore the love living beneath the grief around personal and collective losses.
While she teaches locally in Santa Cruz, California where she sits on the Board of Directors of NVC Santa Cruz., she also teaches nationally and internationally (including Australia, Indonesia, Japan, South Korea, New Zealand and Canada). Please check https://nvcsantacruz.org/ for upcoming workshops and retreats. Kristin offers individual coaching, workshops, retreats, and organizational consulting.
Rates
For referrals through Sarah's website, Kristin works on a sliding scale with a middle of $180/hour for multiple party sessions, $160/hour for individuals. The scale is wide, moving up and down according to considerations for care for her situation and your own.
Contact
Contact Kristin Masters at kristin@nvcsantacruz.org or 831-246-0730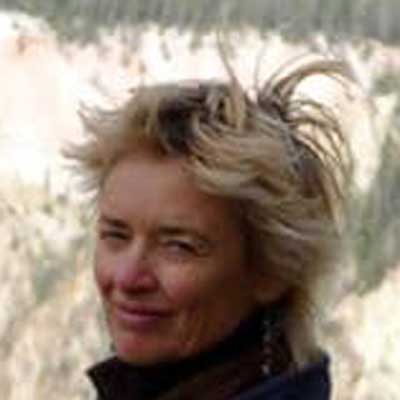 Marilyn Hart-Hutchison, MA
As a CNVC certified trainer studying primarily with Sarah Peyton since 2012, I am grateful for how depth empathy has tremendously deepened my self-understanding and expanded my capacity for accompanying others into sacred empathic space.
Together we slow down and respectfully follow your body sensations with attuned deep listening and resonant language, toward more clarity, ease, integration and authenticity in the wholeness of your human life. Sometimes we also time travel to resolve early trauma.
Emotional Freedom Technique (EFT) and Internal Family Systems (IFS) have also contributed to my own healing journey, and thus inform my offerings.
I meet with Marilyn once a week via Skype as I live in New Zealand. I actually don't know how to express the depth of gratitude I feel for Marilyn and her skill set. It has changed my life for the positive in profound ways. She uses NVC methods of communicating with ease, she has a way of paraphrasing, reflecting, guessing needs and emotions that is flowing, natural and very perceptive. She sometimes makes guesses before I have gone there yet when she says it – I'm moved to a big 'Yes' instantaneously. She is genuine, empathic, fun, caring, respectful and skilled. So I can't speak highly enough about Marilyn – except to say Tuesday mornings (6am) is a funny time for in-depth conversations yet I'm there with bells on because I value it so much. I have worked with Councilors over the years but never had the amount of internal healing, understanding and learning than I do now with Marilyn.
– Claire W.
Marilyn did a mediation between me and my daughter. She was able to be in support to both of us – quite a feat. Many times Marilyn's answers illuminate a part of my own thoughts that were so needing a light shone on them to be brought into my own consciousness. I am truly grateful for her presence in my life and I carry her with me, as I feel she carries me with her as well.
– Nina O.
Rates
I provide sessions by phone, Skype, FaceTime, WhatsApp, or Google Hangout at $75/hour, $110/90-minutes
Contact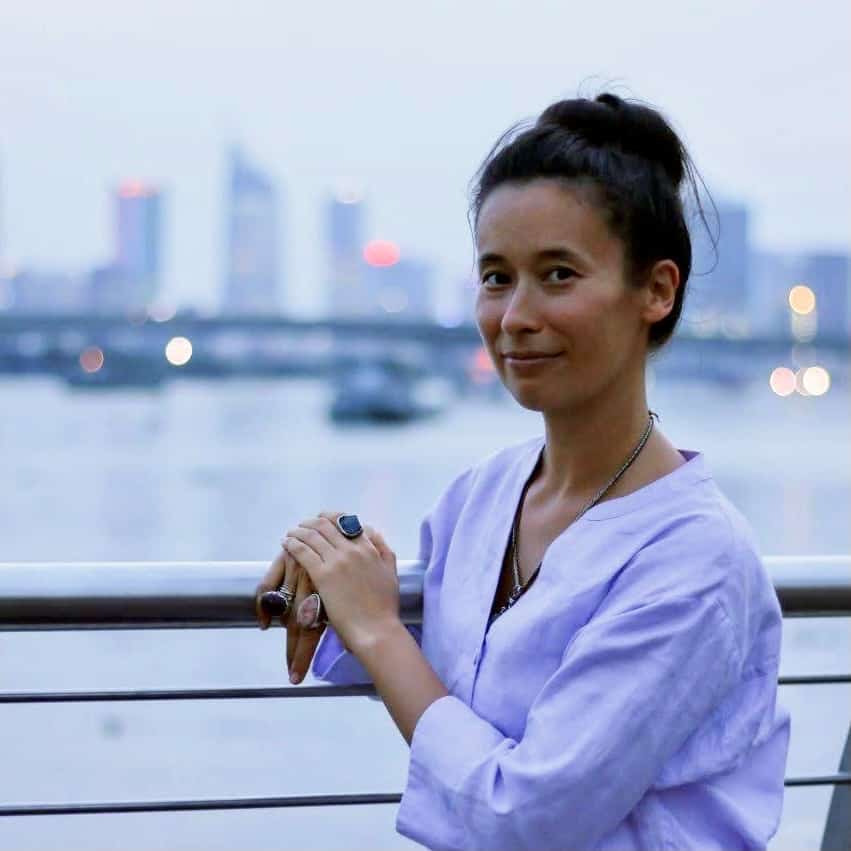 Olga Nguyen
I offer Systemic Constellations, Art Therapy, Resonant Healing, and trauma-informed NVC dialogue facilitation and mediation, including for families and couples. I offer Systemic Constellations, Art Therapy, and as a Certified NVC Trainer, supervision, mentoring, and mediation. 
I bring my professional experience in organisations and Finance (GCMA, work experience from an Accountant to Finance Director of a national charity) to supporting individuals, entrepreneurs and businesses with Systemic Constellations on money, work, clients' practice and business matters. Amongst this, I have supported others in gathering extra information via constellations to see how different business (including marketing and product/service development) decisions would unfold. 
I also specialise in constellations on health and well-being and I can support you in unearthing and letting go of emotional roots of various illnesses. As a Shaman (I studied and initiated with a Master Shaman in Russia), I can support you with making sense of issues that defy logical explanation and with finding your way out of them – e.g. a long string of misfortune in any area of your life, where you tried a number of things and still have not been able to make any difference, past life recalls that trouble you, haunted house, etc.
As someone who speaks different languages, lived in various places and walked different cultures, I have also supported many people with challenges around relocation, immigration, being cross-cultural, being in a cross-cultural relationship and /or raising cross-cultural kids or relating to grandchildren and in-laws across cultures. 
As an Art Therapist, I also offer support and healing through the Art Therapy –
"My life has been dramatically and positively impacted by Olga's NeuroArt. The ability that I now have…directly as a result of Olga's instruction and subsequent support…to bring empathy to myself, to hold space for myself whenever and wherever I need to, and to access the calming wonder of my right hemisphere by focusing into my art has literally been life-changing. " – Becky W.
Rates
$120/hour, or a block booking of 5 hourly sessions *$90=$450. I have availability during late afternoon/evening ET and PT, morning times in Europe, through the day in Australia, weekdays, and weekends.
Contact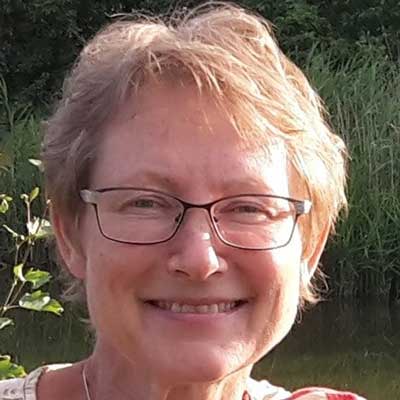 Pernille Plantener
I believe in miracles; my own life being the proof. Resonant empathy has supported me in walking out of the prisons of bulimia and an abusive marriage, and today I live a life I didn't even dare to dream of.
Certified trainer in Nonviolent Communication (NVC) since 2011 and certified coach at PCC level, I teach coaching and NVC, have clients from all continents, and facilitate restorative mediations for the police in my home country, Denmark. I have co-authored "At Eye-level with Victims of Violence" on how to restore dignity, aimed at first responders.
My experience in personal development includes yoga and meditation, gestalt and body therapy, 12-step programmes, and Internal Family Systems (IFS). I enjoy my dream life in a same-sex marriage in a living community of women.
Having worked with Sarah since 2014, I offer resonant language empathy, sacred vow work, and time travel empathy for detecting, freeing the burdens of, and welcoming home disconnected parts.
Time availability: 8am – 8pm Central European time / 2pm-2am US Eastern time.
Rates
Fee: 125 USD/ hour. First 30 min strategy session is free.
Contact
Email: pernille@businessbyheart.dk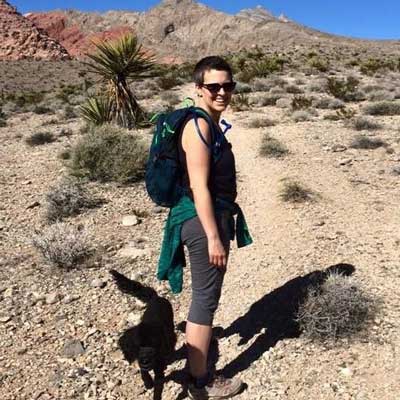 Sara Therrien
Sara's strength is her ability to gently help individuals heal old wounds by creating new neuropathways that subsequently alter old unwanted behaviors and reduce reactivity. Over the last ten years, Sara has worked one on one with women facing significant life challenges due to trauma, substance abuse, and family issues.
Sara has twenty years of education and experience in counseling, trauma therapy, rehabilitation, recovery, conflict resolution, mediation and facilitation. In addition to her own personal journey of recovery, over the last 3 years she has experienced deeper healing and growth with new evidence based trauma therapy methods. After experiencing profound results from these methods, Sara began studying interpersonal neurobiology and these trauma therapy techniques with Sarah Payton and Susan Skye. She completed 6 weeks of intensive training in 2016 & 2017 and has implemented these life changing models into her work.
Sara holds a BS in Rehabilitation Services and a MA in Interdisciplinary Studies with a focus on Peace and Reconciliation where she studied forgiveness, post-traumatic stress disorder (PTSD), mediation and conflict resolution. She holds two advanced training certificates in transformative mediation and holds a CADC in Maine. Sara is available for appointments via Skype or phone.
Rates
Sessions are offered on a sliding scale from $90-$125 per hour.  Family & Group Mediation (2 hours @ $175.00)
Contact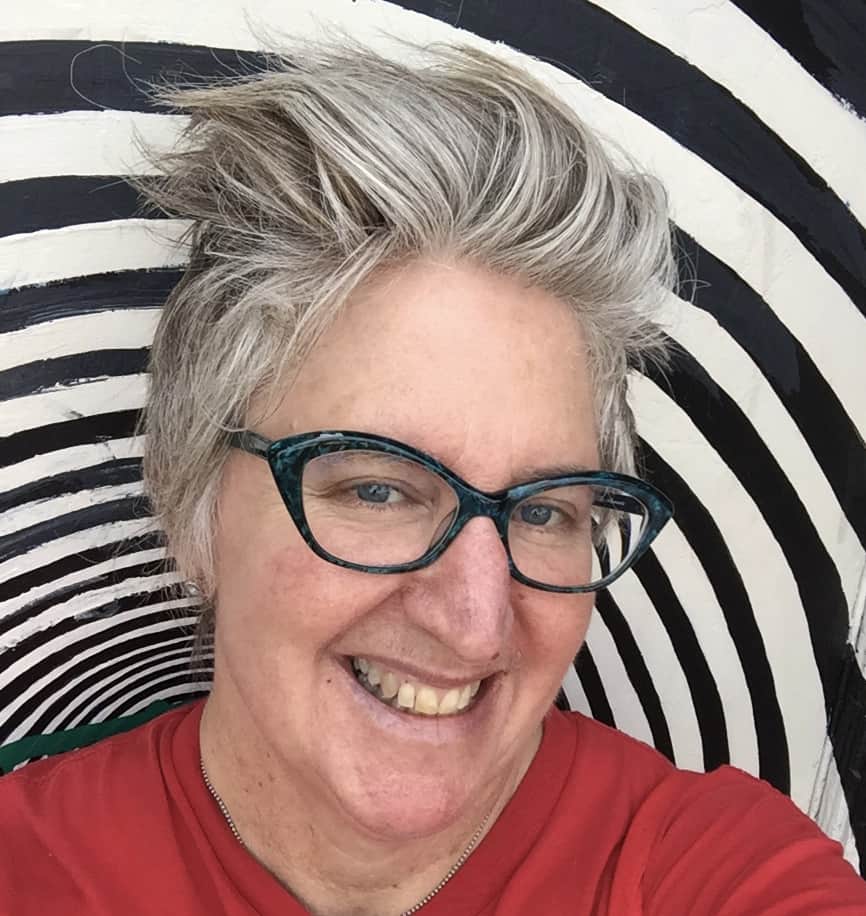 Shannon Casey
My work with clients is grounded in empathy and nurturing accompaniment. My capacity for attunement and openness to meet you where you are will offer clarity to what may feel murky and overwhelming to you. Whether you are considering changes to your life or already find yourself navigating a transition, I am committed to offering an affirming and loving container of support to keep you in flow.
Learning and working with Sarah intensively since 2016 has increased my capacity to meet the challenges of these unprecedented times at the personal, communal and societal levels. Using IPNB and Sarah's teaching in Your Resonant Self to work toward an integrated sense of self, I can more fully show up for myself, my teenagers, and my co-parent with warmth, compassion, and acceptance. Assisting Sarah since 2018 has offered me the opportunity to support others in their own healing journeys toward self-integration and wholeness.
I look forward to sharing my approaches while working with you individually, as part of a family system, or at a corporate or organizational level.
"I'm feeling lighter and more at peace with myself. Shannon facilitated a powerful process that seems to bring together the conscious and unconscious to create new paradigms." — Diana Argabrite, Artivist & Director of Euphrat Museum of Art
Rates
For referrals through Sarah's website, our first conversation has no fee. Specific rates are based on how we decide to proceed. If you mention finding me here, my rates will be around $180/hour for multiple party sessions, $160/hour for individuals. 
Contact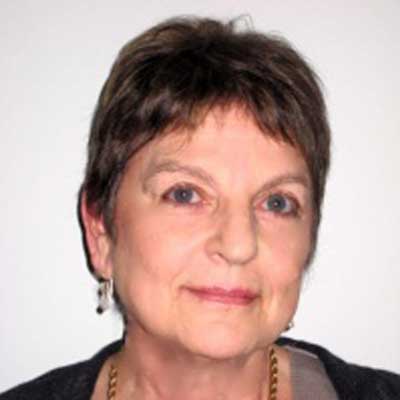 Susan Skye, MA
I love working in depth with people who want to thrive. Most folks I work with have a long standing interest in growth, have many parts of their life working well but are frustrated by some repeated patterns of stress, or relationship or anxiety; usually also frustrated by much of the experience they have had with 'standard' therapists.
I work with a combination of deep empathy, long clinical experience, and within the context of the current marvelous breakthroughs in neuroscience.
I am certified as a trainer in Nonviolent Communication (20 years), MA in Psychology, and as a practitioner of EMDR (trauma healing). I specialize in redressing the damage of early childhood trauma and neglect.
Rates
Individual: Sliding scale from $120/hour to $ 160/hour
Couples: Sliding scale $145/hour – $170/hour
Contact
susanskye@gmail.com or 503 245 5735