Practitioner of Resonant Healing Training and Certification Program
Are you wondering how relational neuroscience can support your professional work? Sarah offers a certification path to support healing professionals in integrating the science and practice of resonance into their offerings.
Would you like to bring the science of resonance into your professional healing work?
Sarah has just launched a new certification program* in her work, resonant healing. We are offering the learning of effective, deep and sustained healing and brain change for participants, their clients and their empathy buddies.
After this program, participants will be able to facilitate trauma-informed healing conversations which they can use as a supplement to their current professions, to understand what kinds of neural growth they want to support, how to support that growth, and what timing of healing and neural change they can anticipate.
Upon certification, they can call themselves – dependent on their previous training: Resonant healing coach, Resonant healing facilitator, Resonant healing nurse, Resonant healing dentist, Resonant healing psychotherapist. All skill levels welcome, although there are some pre-requisites and steps along the way that are required for full certification.
Dates for the next certification cohort:
Module I: Feb 23rd-27th 2022: Working with Self
Module II: May 14th-15th 2022: Entering resonance and session work with others
Module III: Nov 16th-20th 2022: Working with others / deepening
Module IV: Feb 10th-12th 2023: Assessment module
Hours:  All workshop days last 7 hours and begin at 7am Pacfic Time/10am Eastern Time/3pm British Time/4pm Centeral European Time/7:30pm (summer) or 8:30pm (winter) Indian Standard Time.  Convert to your time zone here. 
*The certification option is for those who already work professionally or in other ways committed with others and who already have several years' experience in their field of profession. Those without enough prerequisite training are welcome to participate in modules I-III and the in-between offerings, with an option to join a later module IV when you become ready for certification.
Requirements for Certification:
In addition to taking part in modules I – IV, they must also complete the following requirements:
Log at least 25 practice hours of receiving and providing resonant empathy
Journal according to provided recommendations at least once per week during the certification course period
Practice in groups of four on a weekly basis
Make five video recordings of resonant empathy conversations, do transcripts and review the videos for your own learning.
Between modules II and III, on basis of provided questions, write a self-assessment of your learning achievements and learning edges, and receive feedback for your further development as an RH Practitioner.
Attend Sarah's monthly neurobiology and resonance webinars.
Participate in monthly Q&A online meetings with Joanna Berendt and Pernille Plantener about neurobiology webinars and practice.
Work with a graduate of this work on a monthly basis throughout the duration of the course.
*Prerequisites for Certification:
Having at least three years of knowledge and experience of Resonant Healing work with Sarah or someone who has studied with her
Having a professional training and/or client practice in the fields of health care, psychotherapy, coaching, counseling or similar for at least 3 years
After graduation, being willing to work with a student in the next edition of this course on monthly basis throughout the duration of the course.
Do you have questions about this program and whether it's a good fit for you? Please connect with Sarah's support team to discuss your former experiences in relationship to certification prerequisites.
Certified Practitioners of Resonant Healing will: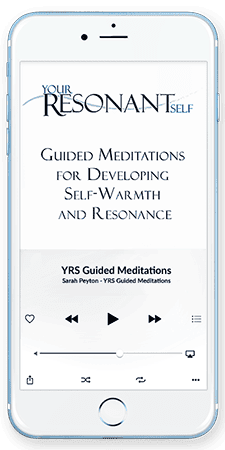 Understand the healing power of resonant language.
Discern resonant language from instrumental language, be able to identify shifts out of resonant language, have skills to support transparency when moving into instrumental language, and understand the path back to resonance.
Have a working knowledge of the brain and nervous system, the emotional/ motivational circuits, recognize the support and integration that are needed, and use language to support lasting healing and stabilization.
Understand how trauma affects the nervous systems and behaviours, including the inner critic, and how with resonant support we can calm the nervous system and support lasting change for the benefit of the person and their community.
Recognize their own nervous system states and know how to soothe themselves and to have choice in engaging with other people. Develop and institute practices for self-care.
They will be able to read systems (families, groups), be aware of spontaneous processes, and be able to navigate themselves and influence the group even when emotions are high • Understand how attachment styles influence relationships and what can help to rebuild inner resources and earn secure attachment. This is the foundation for developing healthy relationships.
Know the limits of whom you can work with – the signs to refer to mental health specialists.
Questions? Please connect with Sarah's support team to discuss if this program is a good fit for you.
Hear From RHP Program Graduates:
RHP Program Curriculum Details:
Module I & II: Working with Self through resonant processes:
Processes:
Resonant language with self
Time Travel
Somatic Empathy
Empathy for the cells
Resonance for the inner critic
Unconscious contracts
Resonance for parts
Skills:
Know the patterns of own reactivity, work with own window of tolerance
Clearing self of story – Identifying, clearing
Can receive empathy and resonance as well as offer it
Understanding assimilation and internalized oppression
Module III & IV: Working with Others: Differentiation of self from other, including leading processes with clients:
Processes: (Same as Module 1, but working with others to hold these processes)
Skills:
Differentiation of self from other
Window of welcome for client's emotions
Identifying left shift
Skills for coming back from left shift
Repairs for having shifted left
Self-responsibility around support when we find our limited window of welcome
Being able to receive and integrate feedback (clearing unconscious contracts and trauma that get in the way)
Moving into dialogue at any moment
Understanding consent
Be aware of cultural and implicit bias
Awareness of social location, privilege, what is the dominant culture
Awareness of multicultural environment
Know how to do a repair, be aware of relational breaches and work to do a repair
Know a little about what the field is that you carry and project
Being able to include own body in the process
Understand the difference between intention and impact
Curiosity about the impact of actions on others
Capacity to do a relational neuroscience assessment of a client
To know one's own yesses and no's, and to be able to receive client's "no's"
Pay $3,750 USD if you live in Northern America or Western Europe, or $2,950 USD USD if you live in the global South/ East where the purchasing power is lower.
The balance is due in two installments: 1st after being accepted into the program and 21st June 2022.
Registration remains open until February 1, 2022.
Scholarships are closed for this year. If you would like to send a short note to the organizer to be added to the waitlist, you may send an email here.
Please connect with Sarah's support team if you have any questions about the program.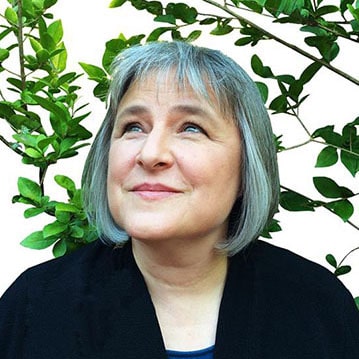 In my early study of nonviolent communication and neuroscience, I was amazed and moved by how much sweetness and self-compassion was possible when I learned to connect to my body sensations, feelings and needs.
This work grew slowly inside of me into a nourishing, sturdy tree of self-warmth, helping me inch my branches toward myself and others with curiosity and kindness. I apprenticed for five years with Susan Skye (a psychologist, long-time NVC trainer, and creator of the groundbreaking New Depths Intensive Program) who pioneered the time-travel empathy process.
During that time, I became obsessed with understanding WHY and HOW this process worked. How could time-traveling back to a previous painful past experience actually heal us in the present? What is going on in the brain when we access feelings and needs, and bring warmth and understanding to our younger selves? And how do unconscious contracts fit into this picture?
As healing practitioners who hold space for others, we can only go as far with our clients as we can go with ourselves. This is why my practitioner program begins with a module that is purely focused on Self Resonance, and expanding our window of welcome and tolerance for ourselves (and therefore other's) emotional experience. I'm excited to share what I've learned with you.
If you have questions about this program, inquiries about pre-requisites or how to prepare to apply for this program, please connect with Sarah's support team and they'll answer any questions you have.