Practitioner of Resonant Healing Certification Program 
Are you wondering how relational neuroscience can support your professional work? Sarah offers a certification path to support healing professionals in integrating the science and practice of resonance into their offerings.
Cohort #3 begins Jan 2024  (Next cohort – 2026) |  Applications Open Now 
CEUs Available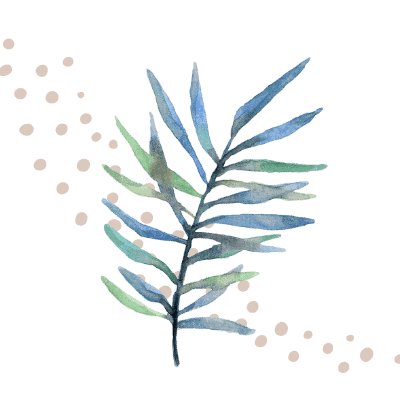 Sarah's year-long certification program in Resonant Healing equips participants with a robust set of skills and practices to facilitate trauma-informed healing conversations.
Upon certification, they can call themselves – dependent on their previous training: Resonant healing coach, Resonant healing facilitator, Resonant healing nurse, Resonant healing dentist, Resonant healing psychotherapist. 
This is a professional certification program that centers the Resonant Healing process work that Sarah Peyton has developed over 10+ years, and is enriched by the participation of past Resonant Healing Practitioners (RHPs) who have gone on to practice this work professionally.
Please note: previous study with resonance is required to enter this training. See here for details.
Participants will learn to guide Resonant Healing sessions, and support effective, deep and sustained healing and brain change for themselves, their clients and their empathy buddies.
This training also includes foundational and advanced resonant healing processes, including Resonant Language, Time Travel empathy, somatic empathy, unconscious contract work, dissolving blame, disclosing what's under disgust, and more.
The training can serve as a foundation in offering Resonant Healing session work, and will also supplement applicant's current professions by understanding what kinds of neural growth is possible, how to support that growth, and what timing of healing and neural change they can anticipate for their clients.
Engagement in a year-long immersive training focused on guiding compassionate and effective practices of resonant healing.
Personal transformation as a result of u

nderstanding the transformative healing power of resonant language, recognizing your own nervous system states, learning how to self-soothe and develop and institute practices for self-care.

Building a strong foundation for healthy relationships through understanding how attachment styles influence relationships and what can help to rebuild inner resources and earn secure attachment. 

Deepening in your capacities and skillfulness as a space-holder,

including knowing the limits of whom you can work with – the signs to refer to mental health specialists.

Developing an understanding of how trauma affects the nervous system and behaviors, including the inner critic, and how to calm the nervous system with resonant language for the benefit of the person and their community.
Learning to read systems (families, groups), become aware of spontaneous processes, and learn to navigate yourself and your relationships, even when emotions are high 
Practical, marketable skills that flow from a working knowledge of the brain and nervous system, the emotional/motivational circuits, including how to use language to support lasting healing and stabilization.
Long-term connection with an active professional network of international resonant healing colleagues
Opportunities via Sarah Peyton's Resonant Healing Practitioner Directory for client referrals and other opportunities
Questions? Watch the Q+A replay to receive more details on how to apply, or email Sarah's support team to see if this program is a good fit for you.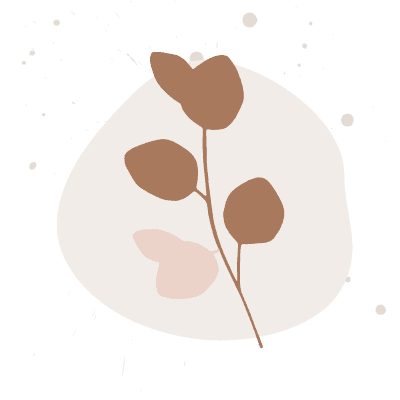 Nineteen full-day experiential online retreats spanning January 2024 – January 2025 (see full curriculum details below)
Personalized resonant support sessions regularly with Sarah's team
Weekly resonant healing peer practice group sessions, including structured feedback and integration
90-min. Monthly Community Calls led by RHP Graduates to connect, share and discuss progress, Q+A, community connection, and practice.
Feedback from Sarah on a full Resonant empathy practice session as part of certification
Self-assessment and journaling work, integrating feedback from Sarah, cohort peers and RHP graduates
Free access to Sarah's 2-hr

monthly neurobiology and resonance webinars

. beginning in January 2024

A minimum of five group process work sessions with Sarah for observation, learning, Q+A and integration in peer practice sessions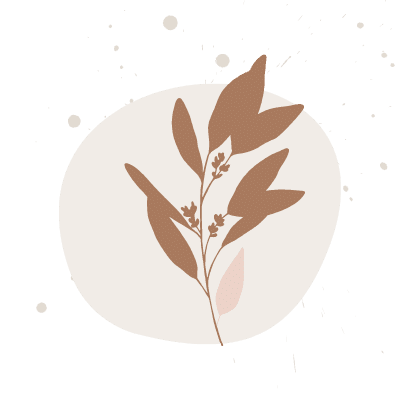 Module I: Self and Transformation: Working with Resonant Processes
Dates: Module I: January 5 – 9th 2024
Hours:  All workshop days last 7 hours and begin at 7am Pacific Time/10am Eastern Time/3pm British Time/4pm Central European Time/7:30pm (summer) or 8:30pm (winter) Indian Standard Time.  Convert to your time zone here. 
Processes:
Time Travel
Empathy for the cells
Unconscious contracts
Transforming disgust and contempt
Transforming blame into mourning
Skills:
Resonant Language with self and others
Resonance for the inner critic
Being able to include own body in the process
Learning to use Resonant Language as a means of transformation
Clearing self of story – Identifying, clearing
Can receive empathy and resonance as well as offer it
Asking consent
Begin to step toward session work
Knowledge:
The Default Mode Network

Hemispheres and patterns of attention

The vagus nerve and

nervous system states

Circuits of Emotion and Motivation
A special one-day session on giving and receiving feedback
Date: January 20, 2024
Hours:  All workshop days last 7 hours and begin at 7am Pacific Time/10am Eastern Time/3pm British Time/4pm Central European Time/7:30pm (summer) or 8:30pm (winter) Indian Standard Time.  Convert to your time zone here. 
Skills:
Explore session feedback criteria
Making clear observations and giving meaningful feedback
Learn to disentangle feedback from self-worth
Being able to receive and integrate feedback (clearing unconscious contracts and trauma that get in the way)
Curiosity about the impact of actions on others
Develop resilience to client's "no's"
Module II: Self and Other, Self and System
Dates: Module II: April 10-14th 2024
Hours:  All workshop days last 7 hours and begin at 7am Pacific Time/10am Eastern Time/3pm British Time/4pm Central European Time/7:30pm (summer) or 8:30pm (winter) Indian Standard Time.  Convert to your time zone here. 
Processes: (Same as Module 1, deepening into unconscious contracts and time travel resonance)
Skills:
Differentiation of self from other
Know the patterns of own reactivity, work with own window of tolerance
Window of welcome for client's emotions
Identifying left shift and skills for coming back from left shift
Being able to receive and integrate feedback (clearing unconscious contracts and trauma that get in the way)
Understanding consent
Be aware of cultural and implicit bias
Awareness of social location, privilege, and what is the dominant culture
Understanding assimilation and internalized oppression
Know how to do a repair, be aware of relational breaches and work to do a repair
Knowledge:
Impact of privilege on the brain
Module III & IV: Self and Session Work: Deepening resonance process work skills with clients
Dates: Module III: September 4 – 8th 2024; Module IV: January 10-12th 2025: Assessment module
Hours:  All workshop days last 7 hours and begin at 7am Pacific Time/10am Eastern Time/3pm British Time/4pm Central European Time/7:30pm (summer) or 8:30pm (winter) Indian Standard Time.  Convert to your time zone here. 
Processes: (Same as Modules 1 + 2, but expanding capacity)
Skills:
Know about what the field is that you carry and project
Introducing and tracking the crucible moment
Expanding capacity to stay in resonance even with difficult material
Tracking nervous system states and movements
Introduction to supervision
Refining process work skills
Understand the difference between intention and impact
Curiosity about the impact of actions on others
Capacity to do a relational neuroscience assessment of a client
To know one's own yeses and no's, and to be able to receive client's "no's"
Knowledge:
Attachment and the healing journey
Attachment and session work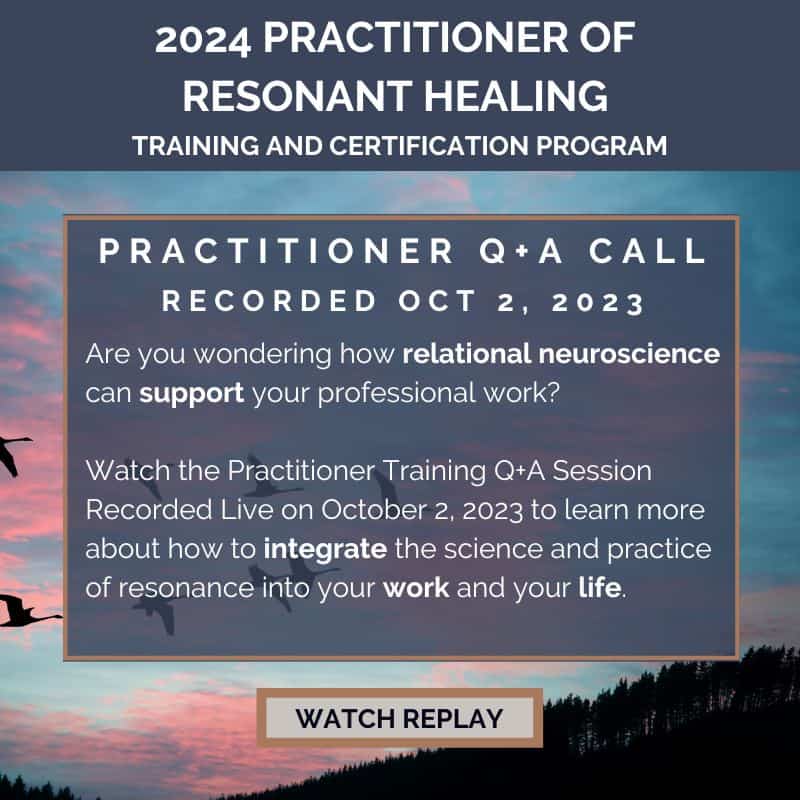 Want to Learn More?
Watch the replay from our October 2023 Informational Call for an in-depth Q+A session about the Practitioner of Resonant Healing Certification Program.
You'll also be signed up for our newsletter and receive more information about the RHP Program and other learning opportunities from Sarah Peyton.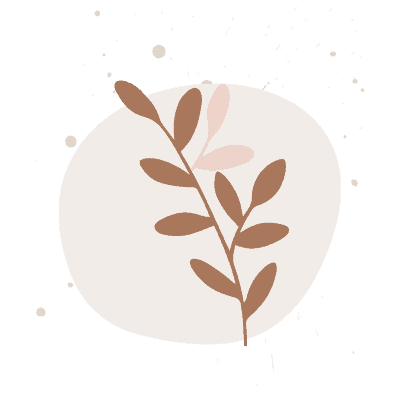 Hear What RHP Program Graduates Say:
I can absolutely testify from my heart to Sarah's work, both for myself and for those I offer it to. It has and continues to be a profound journey, both internally and beyond. Sometimes I can feel tears of joy, when people I'm working with share the gifts they've given themselves, as a result of our Resonant Healing sessions.
I am an integrated therapist and this work weaves seemslessly into my current practice and I am seeing even more amazing results. More importantly to me is the change within myself. Developing my own Resonant Self Witness has changed my internal communication, which has created more capacity for others and is having such a positive impact on my life and my work. The RHP program has been a very nurturing environment, where all those involved practice what they teach.
Once Sarah said: As long as we don't know ourselves fully relaxed, we don't know our creativity, our joy, the life that's possible for us. And that has become a new level of this experience, of experiencing myself. I'm endlessly grateful to Sarah for starting this program, or else, this wouldn't have happened to me.
I've become a totally different person due to the work of Resonant Language, in my work as a coach, trainer, and mediator. I am so happy that I've become aware of when my brain shifts to operating from the left hemisphere, and how I can shift back into right brain relationality, so that I can connect tenderly with people where they are at any given moment.
I am so grateful to be given the words and the understanding of what is happening regarding emotional trauma. I look forward to the continuing healing and implementing it further in my work with others. It is tremendous to watch others be released of their trauma and pain.
It is one of the best decisions of my life. I experienced change in my inner voice and how my body reacts, and it stays with me. Living with me every day has become easier than before.
Working in Sarah's Resonant Healing modality is potent and transformative, building unshakable resilience and secure attachment to self. The investment is between $4,200-$5,700, with some partial scholarship opportunities:
For participants in the global north: $5,200 (early-bird rate: register and pay by August 5, 2023); $5,700 after August 5.
For applicants in Eastern Europe and the global south, where purchasing power is lower: $4,200 (early-bird rate: register and pay by August 5, 2023); $4,700 after August 5.
Applications are open now; more details will follow about partial scholarships for people from marginalized geographic areas and groups.
Requirements + Frequently Asked Questions
Program applicants are asked to have completed at least 100 training hours with Sarah Peyton to enter this training. Ideally, participants should have
worked with this resonance material for 3 years.
See below for more details about prerequisites for entry and requirements for full certification.
Prerequisites for Applying
Applicants are required to have completed at least 100 training hours in Resonant Language:

Up to 25% (25 hours) of the hours can be logged resonance practice hours

50% (50 hours) Live learning with Sarah or someone teaching primarily this material  (practitioners certified by Sarah) live in-person or online – must be engaged learning (camera on, taking part in breakout sessions, etc)

25% (25 hours) can be recorded self-study  (journal entry required)

Maximum 33% of hours can be constellation work with Sarah or other RHP practitioners

Applicants must also complete at least one foundational Resonant Healing course with Sarah; Introduction to Resonant Language Self-Study, Resonant Healing 101: Brain Spa Intensive (5-days, worth 25 hours), and Untying the Knots of Trauma (8 wk, beginning Sept 13), Resonant Language Live (Beginning November 29) would qualify.
(For more questions on prerequisites, watch this video where Sarah explains this in more detail!)

Applicants must meet availability for all sixteen scheduled retreats and meeting days, including access to a stable internet connection to engage fully in the trainings which are held online using the Zoom platform.

Applicants should be prepared for the full-time commitment: the retreats include sixteen total full-time retreat days over the course of the year-long training, plus monthly (90-min.) community calls, and some additional slots Sarah might offer for process work.

Practice between retreats includes weekly practice group meetings of 2-3 hours, personal journaling, and self-studying hours. 20-30 hours a month would do for most attendees, in addition to scheduled retreat times.

Applicants are expected, after graduation, to be willing to work with a student or students in the next edition of this course (Cohort #4) on a monthly basis throughout the duration of the next course.

Do you have questions about this program and whether it's a good fit for you? Please email Sarah's support team to

 discuss your former experiences in relationship to certification prerequisites.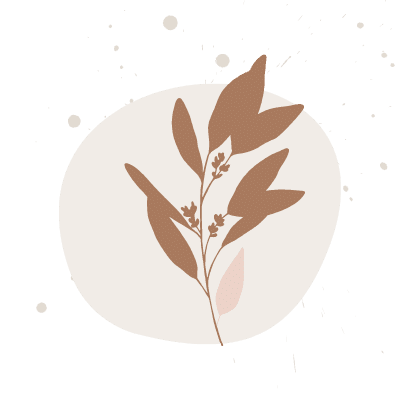 Requirements for Certification
In order to receive RHP certification, participants will complete the following requirements:
Live attendance and engagement during modules I – IV
Log at least 50 practice hours of receiving and providing resonant empathy
Journal according to provided recommendations at least once per week during the certification course period
Practice in groups of four on a weekly basis
Make five video recordings of resonant empathy conversations, do transcripts and review the videos for your own learning

Between modules II and III, on basis of provided questions, write a self-assessment of your learning achievements and learning edges, and receive feedback for your further development as an RH Practitioner

Complete and submit additional assignments as they arise from the curriculum

Submit a full session transcript for review, and integrate feedback, including the possibility of submitting additional transcripts
Attend or watch process work sessions with Sarah Peyton, offered as part of this training
Attend and engage in Sarah's monthly neurobiology and resonance webinars
Participate in monthly Q&A online community meetings
Receive 50 minute process work sessions from a previous graduate of the program during the course, focused on time travel and unconscious contract work. Number of sessions to be determined at the beginning of the program
FAQs: Answers to Frequently Asked Questions:
What are the prerequisites to attend?
You can see the full list of prerequisites here.  We recommend reading them over carefully.
If you have questions about the requirements or how to meet them email our team.
I am not interested in certification, but I am intrigued by Resonance; is this training for me?
This program is intended for those who are committed to this professional training. 
The curriculum depends on active engagement and participation, including at least 25 hours of dedicated practice with peers over the course of the program. In addition to module hours, the program includes practice group sessions with peers, community calls, journeyperson sessions, resonance practice sessions, journaling, and self-study (20-30 hours a month).
If this is not the level of commitment you are ready for, we recommend that you take other courses with Sarah. To explore other offerings, please visit https://sarahpeyton.com/events/ or email [email protected] to find support with the next step in your learning journey
How can I track my prerequisite hours to attend?
See the full list of prerequisites here.
You can track your learning hours on this log or make your own if you would like to track another way. Please make a copy of it in the menu before adding your hours. If you have questions about doing this, please email our team.
If you are in ongoing live classes with Sarah and want those hours to count, please check in with Jaya so that we can track your attendance.
If attending a full-day course, please only include active hours in your log (i.e. if there is a 1-hour break, that time should not be included). Please have your camera on when possible and be actively engaged (joining breakout sessions) whenever possible since the bulk of learning happens in practice and engagement. 
If you will also be tracking resonance practice, you can use this log or create your own. Again, please make your own copy.
Any recorded learning will require a journal entry. You will save your entries to submit with your application to the practitioner program.
For journal entries, what we would love to receive is a paragraph or a couple of sentences about the following things:
1) What did you learn?
2) How were you personally moved by anything you heard/learned as you listened/watched?
3) How do you imagine you will apply the learning or insights you had to your work?
Please email the team if you have any questions.
What is the balance between personal healing and supporting others within this curriculum?
Self-healing and readiness to support others are interconnected aspects of our training program.
Throughout the program, students will embark on a transformative journey, navigating their own healing process while keeping their focus on the ultimate goal of supporting others. We emphasize that resonance, the ability to deeply connect and understand our clients, depends on expanding our capacity to be present with their truth. Engaging in self-healing practices enables us to develop greater capacity, allowing us to meet our clients' challenges without the interference of our own personal history. By dedicating ourselves to our own healing, we cultivate the necessary space and empathy to truly support and assist those we will work with in the future.
While acknowledging the importance of personal healing, it is essential to highlight that the curriculum primarily centers around a professional program to prepare students to be Resonance practitioners. We highly encourage prospective students to possess a substantial foundation of self-healing, along with strong community support and available resources to sustain their ongoing engagement throughout the program. This enables students to strike a harmonious balance between their personal healing journey and the program's requirements.
How much time should I allocate to this training outside of workshop hours?
This program requires between 20-30 hours a month. Many of the hours, outside of workshop hours are self-directed. Additional commitments (included in these 20-30 hours) include practice group sessions, community calls, journeyperson sessions, resonance practice sessions, journaling, and self-study.
Will Sarah Peyton be present during the workshop hours?
Absolutely! Sarah Peyton will be teaching all of the curricula, and she is present and available throughout all workshop hours during modules I-IV and the special feedback session. Community calls are facilitated by former students or other knowledgeable staff members. Your practice group meetings are self-led, allowing you to actively participate and engage with fellow participants.
How big is the group?
The number of participants is capped at 60 to ensure an optimal experience for incoming practitioners.  Additionally, a highly capable team of assistants from previous RHP cohorts will join to provide dedicated support and ensure more easeful operation during workshop hours.
I understand we will be working with early traumas as part of the course content. What if I get flooded with emotions?
We care for you! Before applying, please consider your support systems and personal emotional resources.  In addition, because we understand the depth of this work, we've arranged a group of assistants to support us. All assistants are previous graduates of the program. During workshop hours, you can reach out and go to a private breakout room with a Resonant Healing Practitioner who will support you to come back to regulation and engagement again. 
Outside of modules, we encourage people to connect with their practice groups, journeypersons, and other support systems. As a professional program, personal growth and healing serves to support client work and capacity for resonance, but we expect students to have a plan ahead of time for how to navigate the anticipated challenges and be willing to actively engage and reach for the supports available to them.
What if I miss a session? Some of the sessions are in the middle of the night for me.
Attendance and engagement are required for certification.
In the event of a major life circumstance or an emergency, and you have an acute reason to miss the session, you will be offered an opportunity to be able to catch up through recordings of the session, including a request to complete practices with peers later. If you know ahead of time that you won't be able to be present at certain times, connect with the organizing team and we will discuss what's possible.
Are CEUs offered for this training?
Yes, we are pleased to offer a total of 93 CEU hours for psychologists and social workers* for participation in all 4 modules.
50 CEUs for participation in Modules I and II
3 CEUs for the feedback session
25 CEUs for Module III
and 15 CEUs for Module IV
Additional CEUs are available via included Neuroscience and Resonance Webinars if desired (for a maximum of 18)
Live, active attendance is required for both Certification and CEUs
*CEU hours are offered by Chicago Counseling Associates. Chicago Counseling Associates has been approved by the Illinois Department of Financial and Professional Regulation to sponsor continuing education for social workers and psychologists. CCA maintains responsibility for this program and its content.
What happens after certification?
Upon completing the requirements of the program and being certified by Sarah you will be able to call yourself a Resonant Healing Practitioner. Practitioners have gone on to apply and integrate this work in their client practices as well as in ministries, corporations, schools, and more.
Practitioner certification offers long-term connection with an active professional network of international resonant healing colleagues, learning opportunities and opportunities for client referrals via Sarah Peyton's Resonant Healing Practitioner Directory.
To uphold the integrity of Resonant Healing, Certification must be renewed yearly by engaging with continued resonance education either through teaching, learning, or assisting (currently 18 hours per year), sharing a short resonance process, and by agreeing to the practitioner code of ethics.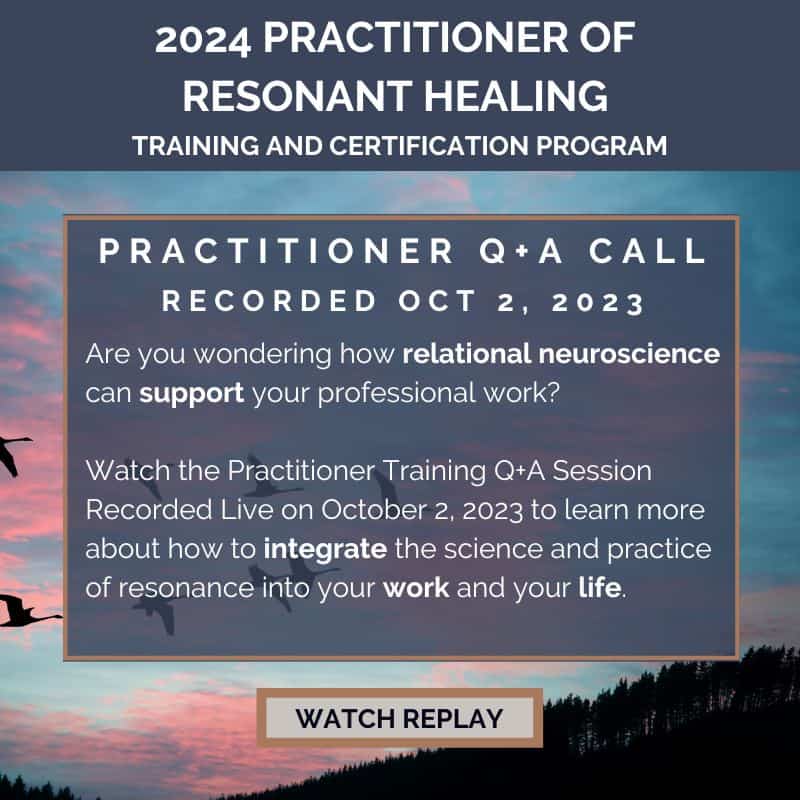 Want to Learn More?
Watch the replay from our October 2023 Informational Call for an in-depth Q+A session about the Practitioner of Resonant Healing Certification Program.
You'll also be signed up for our newsletter and receive more information about the RHP Program and other learning opportunities from Sarah Peyton.
The RHP Certification is a deep commitment to yourself and to the path of resonance. 
Applicants are asked to have fully reviewed the Requirements for Certification and FAQs and to have completed 25% of the Program Requisites before applying. If you are considering this program but still have questions, please reach out to Sarah's team so we can connect with you 1:1!
If you meet the criteria for applying, and you have a loose plan on how to complete the pre-requisites by the time the program begins, then we'd love to invite you to APPLY NOW
The application is quite detailed and requires a non-refundable application fee ($50); once you submit your application you can submit payment here.
Our team will consider applications on a rolling basis, but submitting material as soon as possible is helpful. The absolute deadline to apply for Cohort 3 is December 5, 2023.
For applicants who are accepted into the final phase of the application process, we will connect with you to arrange payment and begin the preparation process for our program start in 2024.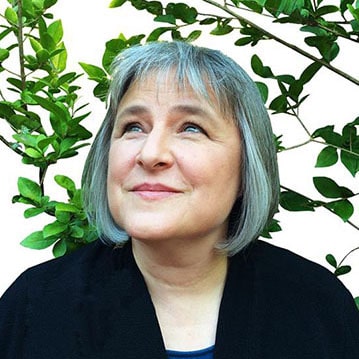 In my early study of nonviolent communication and neuroscience, I was amazed and moved by how much sweetness and self-compassion was possible when I learned to connect to my body sensations, feelings and needs.
This work grew slowly inside of me into a nourishing, sturdy tree of self-warmth, helping me inch my branches toward myself and others with curiosity and kindness. I apprenticed for five years with Susan Skye (a psychologist, long-time NVC trainer, and creator of the groundbreaking New Depths Intensive Program) who pioneered the time-travel empathy process.
During that time, I became obsessed with understanding WHY and HOW this process worked. How could time-traveling back to a previous painful past experience actually heal us in the present? What is going on in the brain when we access feelings and needs, and bring warmth and understanding to our younger selves? And how do unconscious contracts fit into this picture?
As healing practitioners who hold space for others, we can only go as far with our clients as we can go with ourselves. This is why my practitioner program begins with a module that is purely focused on Self Resonance, and expanding our window of welcome and tolerance for ourselves (and therefore other's) emotional experience. I'm excited to share what I've learned with you.
If you have questions about this program, inquiries about pre-requisites or how to prepare to apply for this program, please connect with Sarah's support team and they'll answer any questions you have.