Your Resonant Self: The Original 16-week Book Study Series 
Are you longing to dive deeper into Sarah's book, Your Resonant Self? This original book study video course moves through the foundational concepts of YRS one chapter at a time. 
Do you struggle with inner criticism, depression, anxiety or reactivity? You're not alone.
If you've ever wondered why your critical voice is so mean and how to change its tone, look no further! Healing is possible.
Whether you've read Sarah's book, Your Resonant Self or simply long to have a video walk-through of the key concepts, this might be the course for you.
This is a recordings package of the original, first-ever, 2018 live book-study-course where Sarah walks though the concepts, one week at a time, breaking down the neuroscience into easy to understand bites, moving through each chapter in a 55-min segment.
During this course, we examine the different brain concepts and how each affects the way our brains develop and how we come to view the world through those experiences. Whether you are experienced or brand new to Sarah's book, this study group is for you!
This is a recorded series, compiled from a previous online Zoom course that moves through the original YOUR RESONANT SELF recordings in 16 sessions, 1 week per chapter + introduction and closing.
See below for more details and a sneak-peek inside the content.
What You'll Learn in this 16-week Course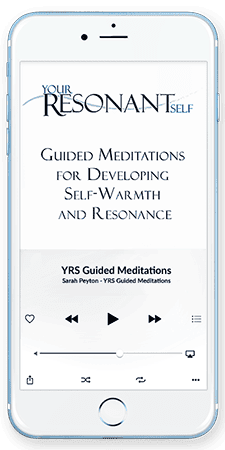 How resonance — what happens when we have a sense that we are understood — is key to beginning self-empathy and self-support
A foundational understanding of the way the language we use changes the brain, and how it can support us in self-connection, growth and learning
How you might be keeping yourself stuck in the way you talk to yourself and with others
Why reassurance is actually harmful, and what to do instead
How resonance changes our brains and helps us heal painful pasts.
Take a Look Inside the Course
Week 1: Introduction and Welcome
This week we'll set our learning container and go over the materials in the introduction, and put in place our understanding of the neurobiology of relationships.
Week 2 – Chapter 1: How We Talk to Ourselves: The Default Mode Network
This chapter explores the way in which our inner voices affect our relational connections.
Week 3 – Chapter 2: Staying in Emotional Balance: Healthy Self-Regulation
In this week's study group we'll learn how emotional balance in both people influences the relationship.
Week 4 – Chapter 3: Developing Self-Kindness: Introducing the Resonating Self-Witness
Trust is the focus of our exploration this week.  If we prevent ourselves from having trust, we will have a difficult time nourishing relational growth with a partner.
Week 5 – Chapter 4: Taming the Inner Critic: Hearing the Attempt to Contribute
How do our inner critics sabotage our relationships? How can we invite movement and healing?
Week 6 – Chapter 5: Calming Anxiety: Moving Toward Trust
Week 6 takes us into the role of anxiety in our connections, and how to move toward more soothing relational spaces. This week we begin to understand the relationship between the vagus nerve and our nervous system states of fight/flight/panicked aloneness and immobilization.
Week 7 – Chapter 6: Time Traveling with Resonance: Healing Old Hurts
This week's group takes us into an understanding of trauma and its effect on relationships, and how trauma healing changes us and makes us more available for mutual nourishment
Week 8 – Chapter 7: Claiming Anger's Creative and Protective Gifts
What effect does anger have on relationships? Does it have to be toxic, or can it be life-serving?
Week 9 – Chapter 8. Vanquishing Ancient Fears
In this study group, we'll look at how our connections are impacted by terror, fear and fear-based anxiety.  How does it feel to move toward a true sense of safety?
Week 10 – Chapter 9: Returning from Dissociation
How do relationships keep us in a state of dissociation? And how can we use this knowledge to claim our full capacity for presence with one another?
Week 11 – Chapter 10: Attachment: How Brains Respond to Accompaniment
This week's lesson breaks down our patterns of attachment and explores how we try to make ourselves safe within our attachment styles, and how this effects our relationships.
Week 12 – Chapter 11: Healing Self-Hate and Disorganized Attachment
In the cramping patterns of self-hate, we often feel we hate ourselves and perhaps lose all hope that our lives matter. How can we survive self-hate in our interpersonal connections?
Week 13 – Chapter 12: Gently Healing Depression
Often when struggling with depression, we feel despair and hopeless, as if our lives have no meaning, and this changes our ability to act in our connections with others. This week's lesson shows us how to find richness and create meaning, to feel that self-love is within reach.
Week 14 – Chapter 13: Leaving Behind Addictions and Compulsions: The Contributions of Self-Understanding and Resonance
Interlocking and mutually canceling sacred vows can leave people with so little room to breathe or exist that addictions become the only answer.  How can our understanding of unconscious contracts help us in the journey toward freedom from addictions and compulsions?
Week 15 – Chapter 14: Joy, Community, and Our Outside Voice: Bringing Our Resonating Self-Witness to Others 
This week's lesson explores the importance of empathizing with excitement, delight and joy, and how dyadic joy is.  Understanding the gifts of social engagement – what happens in our body when we're in ventral vagal, vibrating with other humans in trust and safety, is a key piece of hope that can help keep us going on the path of healing trauma.
What people love about Your Resonant Self
I am amazed that so much of my previous work over 34 years is coming together and knitting me into someone newer and freer and much gentler and creative, and curious.
This experience is truly transformative. My first workshop was with Sarah in Nashville; continuing this Your Resonant Self work is critical for my development!
I really enjoy your gentle way… I found myself noticing aliveness in my body throughout the day, as has happened every day in this class. Thank you!
Your Investment + What's Included
Are you longing to dive deeper into Sarah's book, Your Resonant Self? This original book study video course moves through the foundational concepts of YRS one chapter at a time.
This product is on special 2-for-1 offer: study this material with a friend for free! (At check-out, use the "additional info" section to give us the email of a friend you'd like to give a free copy to.  We will send your friend a message to get them set up with the course so you'll both have access.)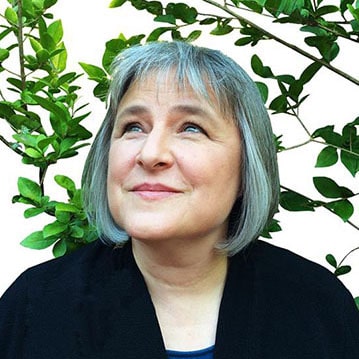 I used to struggle with reactive, highly volatile relationships, with my  partners, my children, my family… it has taken years of practice developing my own self-resonance and secure attachment to be in joyful connective relationships. 
I'm here today to share what I've learned since then about how to heal past pains and move into a joyful relationship with ourselves using the insights of my book, Your Resonant Self. Regardless of your age, genetic predisposition or adverse childhood experiences, your brain is capable of building new neural fibers to help self-regulate your emotions and awaken your body as a place of safety and security.
Sign Me Up!
Ready to dive in? You'll get immediate access to the course once you enroll. We hope to see you inside!