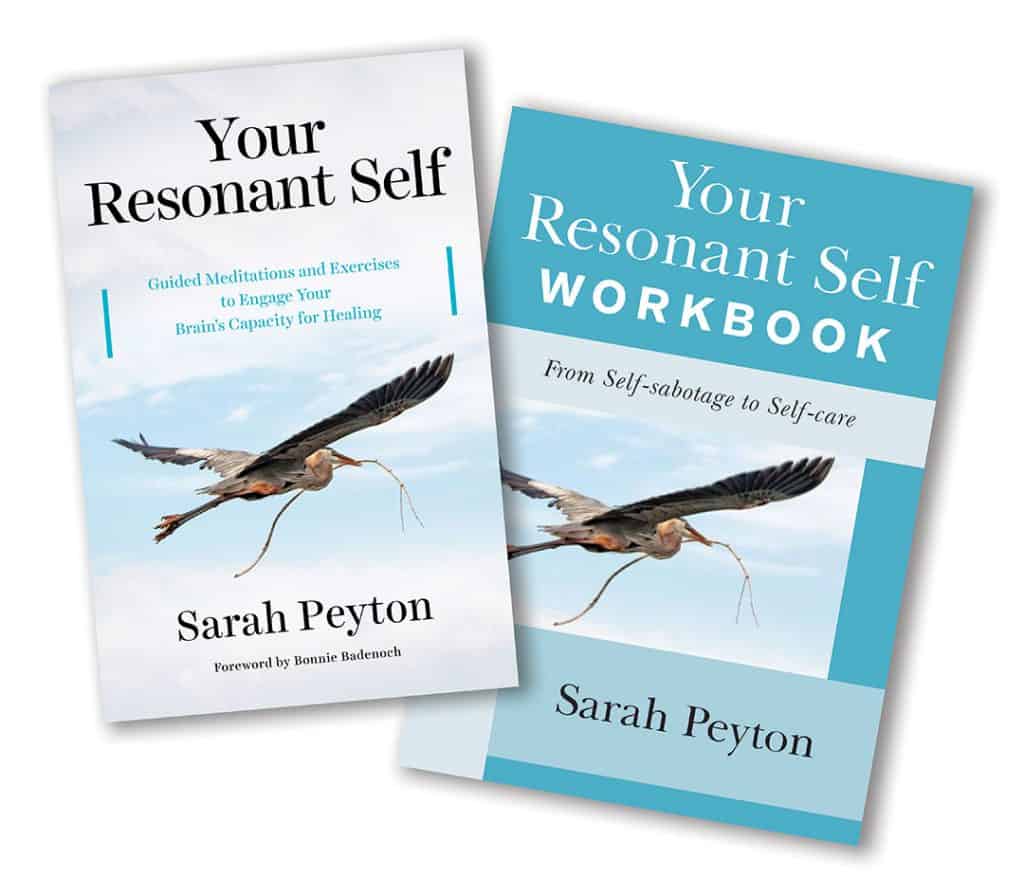 2 Books. 1 Inseparable Whole
Sarah's first book, Your Resonant Self, includes the foundational neuroscience concepts and client stories that help the reader pave a resonant practice path to self-compassion. Your Resonant Self Workbook builds onto the first book by adding the neuroscience of unconscious contracts, which supports an even deeper movement into self-warmth.
Many folks love and understand the original book, but find themselves stopped in certain places by their own contracts. The soothing reinforcement of the workbook amplifies the lessons and teachings of Your Resonant Self and gives readers an opportunity to make the material their own.
Wanna buy a case of books and have it shipped to your country? Reach out to the publisher's international representative in your country here.
Want a sneak peek and free gifts from the Your Resonant Self Workbook?
Download the introduction chapter and guided meditations to learn how to release contracts and stop self-sabotage!
Engage Your Brain's Capacity for Healing
If you've read countless self-help and guided meditation books, only to feel unchanged and perpetually struggling to turn toward yourself with kindness and love, then this book is for you!
Sarah Peyton is a globally sought-after teacher of neuroscience and resonant language. Over a decade of teaching this material, Sarah has received testimonials from workshop participants all over the world about how their PTSD, depression, anxiety and reactive fight/flight/freeze patterns have been transformed into self-compassion and a new capacity for self-care by learning about how the human brain works and how it responds to resonant language.
Sarah wrote this book in 2017 (including hand-drawn illustrations by forest chaffee) to expand the reach of this message, to connect people everywhere with the understanding that we can use warm language to support and accompany ourselves and our brain can grow and heal, increasing our resilience and enjoyment of life.
You can grab the free meditations from the book here. (Spanish and English are available, Turkish coming soon!)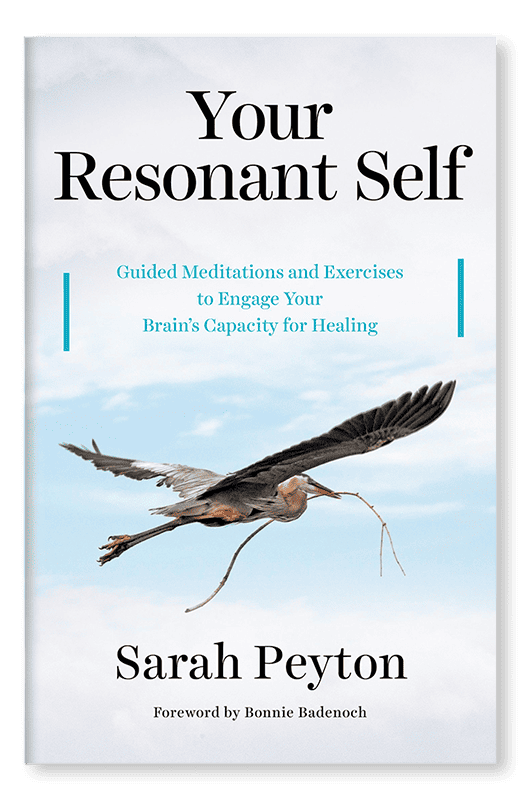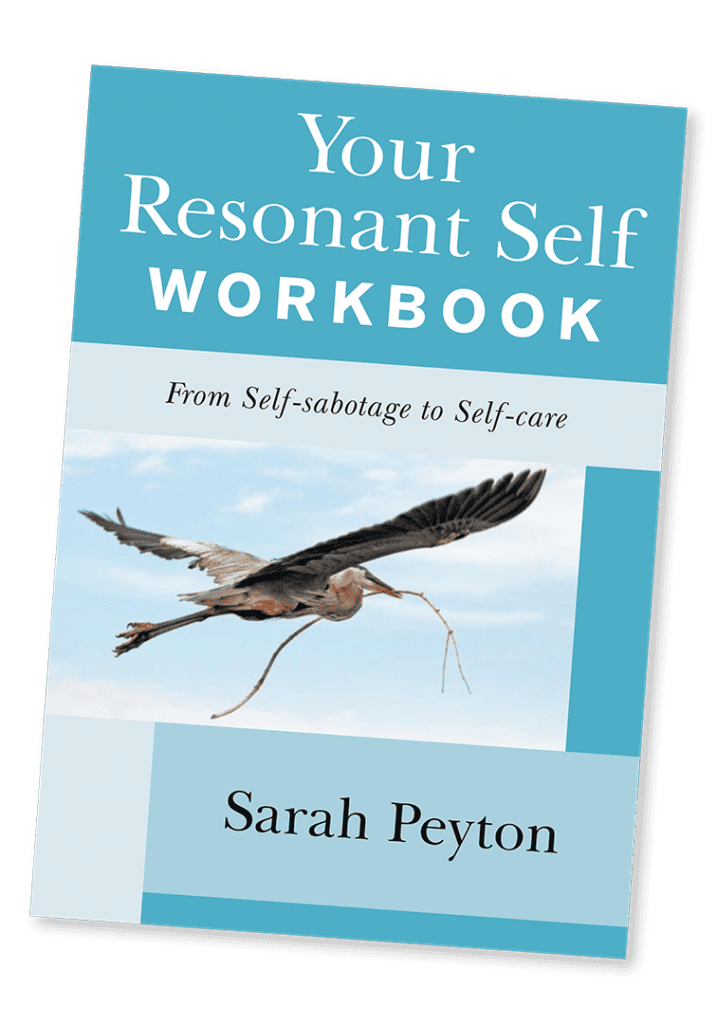 Practices for well-being, based in neuroscience and geared toward kindness
When we experience trauma or need to find a way to protect ourselves from interpersonal hurt, we make unconscious contracts with ourselves, such as: "I will never let myself get treated that way again" or "I will never forgive myself for that." But these contracts often result in harmful behaviors like self-criticism, lack of trust, and procrastination. Until we recognize and free ourselves from these damaging contracts, we can never truly heal.
Your Resonant Self Workbook: From Self-sabotage to Self-care takes us through the world of relational neuroscience and, using the lens of unconscious contracts, explores how our brains, nervous systems, and bodies react to the brains, nervous systems, and bodies of others. Case studies, resonant-language practice, questionnaires, meditations, and journaling provide readers with healing strategies for uncovering and rewriting these contracts. Following Your Resonant Self, this workbook provides the tools to turn inward with kindness, warmth, and curiosity and create opportunities for self-healing.
You can download the workbook's free meditations and first chapter here.
Affirmations for Turbulent Times: Resonant Words to Soothe Body and Mind
Are you excited to explore more than 100 themes of affirmations grounded in neuroscience?
We live in complex and unsettled times. The issues before us are unimaginably difficult, and range from the personal to the global. This beautiful little book accompanies readers toward a greater sense of peace and self-compassion, reminding us that even though our world is so turbulent, we can still have quiet places within, filled with love, that make it easier to live and to breathe with ourselves.
Rooted in the neuroscience of affirmations, and covering more than 100 themes (including health, self-care, issues at work, and connection with loved ones and with the planet), this book is a companion for daily life. With the help of questions and wonderings about what may be important for readers, the book gently encourages acceptance of what is. The affirmation for each theme reminds readers of their own strengths and reservoirs of calm, and helps them remember and reclaim their innate gifts and resources.