Upcoming Events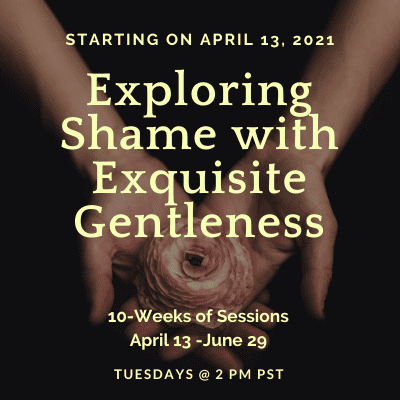 Join Sarah Peyton for a warm and gentle exploration of shame.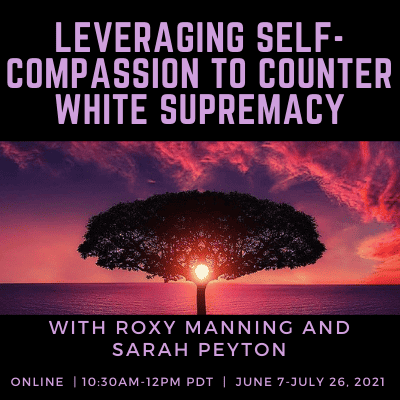 How can we begin to heal and transform the impacts of a white supremacist culture? What tools can we develop that help us to take an honest look at the complexity and heartbreak while supporting true accountability and change?
This 8-week class offers participants a chance to explore how self-compassion can bolster the movement towards antiracist consciousness and practices in an intertwined learning experience.