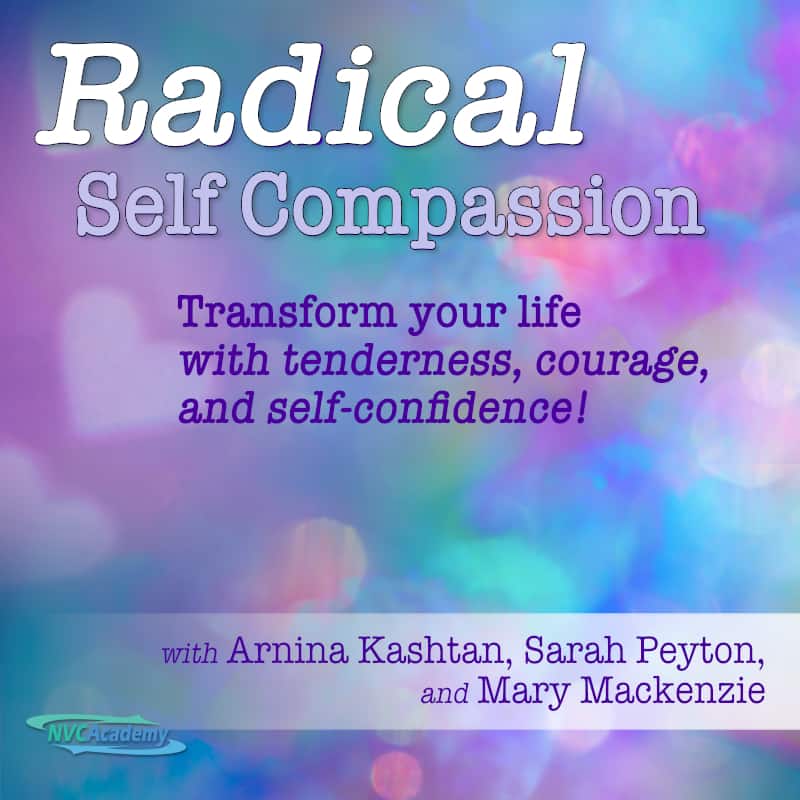 Radical Self-Compassion: a Year-long Practice of Tenderness, Courage, and Self Confidence!
January 20, 2021 @ 7:00 pm

-

January 12, 2022 @ 9:00 pm

PST

Cost: $510 – $680
Have you been struggling to find self-warmth? Does your critical inner self go crazy on you when you make mistakes? Do you have days that start off feeling fine, then you suddenly fall into a pit of shame? Perhaps you even struggle to connect with the words "self-compassion".
Self-Love may seem like a cliché at times, but what if you could transform this perceived "myth" into a reality? What if you could increase your capacity for self-care and discover more ways to enjoy your life in a sustainable and creative way?
If you'd like to transform your life with tenderness, courage, and self confidence, this might be the year-long practice space for you. Participants will learn to:
Ignite your self compassion
Invite more joy into your life in new creative ways
Break through old patterns of self sabotage
Nestle yourself in radical self warmth
Join Mary, Arnina, and Sarah for a slow-paced, deep, and heartfelt 13-month exploration into the power of RADICAL self-compassion. The gems within this course will help you to reclaim your birthright of a trusting, self-rooted presence in the world.
Where do we meet?
The course will meet for 13 sessions via online video conference (zoom). Recordings provided.
When?
This event is an online community of practice that stretches over an entire year, from January 20, 2021 through January 12, 2022. We will meet once monthly for a two-hour session from 7-9 PM PST.
The schedule will be as follows (all times are in the Pacific Time zone. (To convert to your time, please click here)
January 20, 2021 7:00pm – 9:00pm Pacific (California) time
February 17 7:00pm – 9:00pm Pacific (California) time
March 17 7:00pm – 9:00pm Pacific (California) time
April 21 7:00pm – 9:00pm Pacific (California) time
May 19 7:00pm – 9:00pm Pacific (California) time
June 16 7:00pm – 9:00pm Pacific (California) time
July 21 7:00pm – 9:00pm Pacific (California) time
August 18 7:00pm – 9:00pm Pacific (California) time
September 15 7:00pm – 9:00pm Pacific (California) time
October 20 7:00pm – 9:00pm Pacific (California) time
November 17 7:00pm – 9:00pm Pacific (California) time
December 15 7:00pm – 9:00pm Pacific (California) time
January 12, 2022 7:00pm – 9:00pm Pacific (California) time
In between sessions, there will be suggested activities, and practices to increase integration and connection.
Who is This Event For?
People who struggle with self-love, and want to cultivate more of it!
For nonviolent communication beginners and long-time practitioners, all are welcome
People who want to invite more joy into your life in new, and creative ways
For those wish to explore the profound insights into the challenges we face and practice breaking through old patterns of self-sabotage.
Those who are longing for practical ways to dissolve the critical inner critic and move into loving self-warmth through the insights of nonviolence and neuroscience insights
Payment options:
Fee: $637
Or 8 payments of $85 ($680 total)
NVC Library Members 20% Discount – $510
     Enter coupon code NVCL at time of checkout.
Click here to learn more, or click the button below to register now.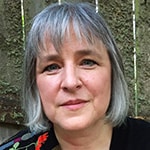 Sarah Peyton, international constellations facilitator, Certified Trainer of Nonviolent Communication and neuroscience educator, integrates constellations, brain science and the use of resonant language to heal trauma. She teaches and lectures internationally, is a regular contributor to The Knowing Field International Constellations Journal, was the author of a chapter for Stephan Hausner's 2014 book Salutogene Aufstellungen, and is an annual guest speaker and teacher at the Bernried Intensive in Southern Germany. She was a featured presenter at London's 2017 Trauma Through the Systemic Constellation Lens and is the author of three books: Your Resonant Self: Guided Meditations and Exercises to Engage Your Brain's Capacity for Healing, the companion Your Resonant Self Workbook: From Self-sabotage to Self-care, and Affirmations for Turbulent Times: Resonant Words to Soothe Body and Mind (scheduled for release in Winter, 2021).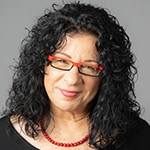 Arnina Kashtan, certified NVC trainer (1992), is the creator of "The Compass", the process for personal, familial & collective liberation, and author of "Falling in Love with Myself Again" (2016). Founder of Meitarim, the Center for The Compass & NVC Studies in Israel (2000), she delivers workshops and trainings, online & offline, to the general public, as well as trainings for coaches, mediators & trainers (in Hebrew, English & Spanish).
Arnina's passion and special gifts are in enhancing breakthroughs in awareness, thus bringing forth deep transformations on all levels. Her unique approach combines a profound, laser-like exploration into our innermost core, supported by a rare sense of humor and embedded in deep, embracing empathy. The emerging almost magical space she creates has enabled her students all over the world to open up into new understandings and embark on a fresh, compassionate, and expanding free path.
Mary Mackenzie, M.A., is an author, trained mediator, and CNVC Certified Trainer of Nonviolent Communication. She holds a master's degree in human relations from Northern Arizona University and is the co-founder of the NVC Academy, the only online school for learning Nonviolent Communication.
Mary teaches Nonviolent Communication and other spiritually-based programs to individuals, couples, families, organizations, and spiritual communities through a wide variety of workshops and retreats. Her book Peaceful Living: Daily Meditations for Living with Love, Healing and Compassion offers inspiring practical methods for creating peace in our everyday lives.
As a pioneer of online NVC training, Mary runs her company in harmony with what she teaches. She and NVC Academy co-founder, Mark Schultz, paved the way to NVC online training in 2006 and have been instrumental in alleviating the financial and geographical barriers to learning NVC skills.