Transgenerational Trauma and Healing Webinar Bundle
This collection of six presentations (five teleseminars and one webinar) covers the past several years of research Sarah has done into the neurobiology of transgenerational trauma. Sarah explores how we can use resonance, somatic empathy and self-warmth to re-pattern and heal ourselves, including even the trauma experienced by our ancestors.
This 5-module Transgenerational Healing Series includes individual presentations (including visual slides with research notes, audio and sometimes video) where Sarah shares about how much of the burden we carry is inherited from our ancestors and how we can begin to heal these intergenerational wounds with resonance, self-warmth and the power of neuroplasticity.
Included in this collection:
To gift this bundle to someone you love:
After you add the product to your cart, proceed to the check out page. On the check-out page, fill in the gift recipient's address under "Ship to a Different Address", and include what you'd like the book inscription to say. Then select "Purchase as a Gift" and enter the gift recipient's name, email and a little note: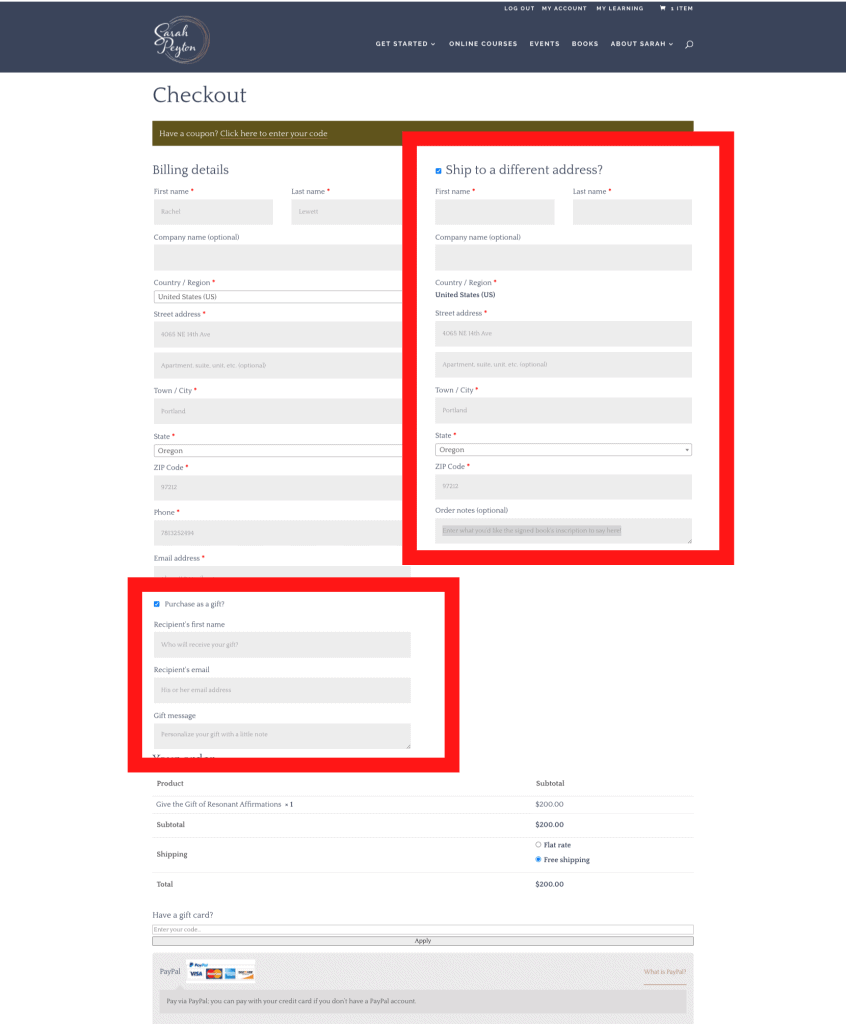 The gift recipient will receive 2 emails, one that alerts them that you've sent a gift, another that gives them log-in credentials to access their courses on SarahPeyton.com.