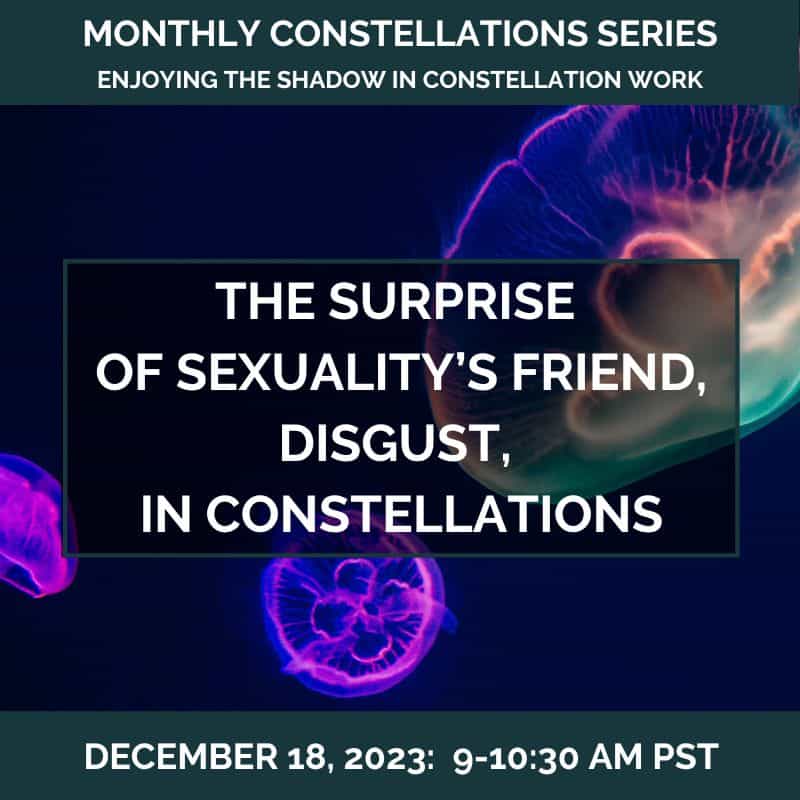 The Surprise of Sexuality's Friend, Disgust, in Constellations
December 18 @ 9:00 am

-

10:30 am

PST

Cost: $30
DECEMBER EXPLORATION: December 18, 2023 from 9:00-10:30am Pacific Time, 5pm-6:30pm British Time (convert to your timezone here)
Do you remember when you used to find French kissing disgusting? Or the thought of other sexual acts? Our healthy disgust is always trying to serve us by keeping us from being invaded or violated, but as we grow older, our healthy disgust often starts to make friends with our healthy sexuality, leading to clarity and to exploration for each individual person, with exactly what feels right for each. Join Sarah Peyton to celebrate disgust as a friend of sexuality and a giver of boundaries.
This webinar will include a brief lecture on the relational neuroscience of disgust and sexuality, a mini-constellation breakout so that everyone can explore, and a large-group constellation if there is time. The seeker will be selected by a lottery of those who agree to be recorded for others' learning.
$30 drop-in

90 minutes

This will be an experiential session

Purchase includes an invitation to the live exploration, and event access to download the recording.

This work is not therapy and is not a substitute for therapy. If you have a sense that you would be destabilized by yourself or others speaking about difficult events, then this course may not be for you. While we hope that the processes and information that we share can be of use in your journey, we do not have the resources to support extreme psychological difficulties.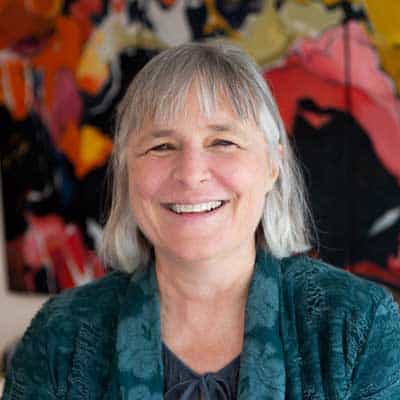 Sarah Peyton, international constellations facilitator, Certified Trainer of Nonviolent Communication and neuroscience educator, integrates constellations, brain science and the use of resonant language to heal personal and collective trauma.
Sarah teaches and lectures internationally, is a regular contributor to The Knowing Field International Constellations Journal and has authored chapters in Stephan Hausner's Salutogene Aufstellungen and Francesca Mason Boring's The Nature Constellations Handbook: An Invitation to Connection: Re-Membering Nature in Systems.
Sarah is a regularly featured keynote speaker for international constellation events including ISCA and NASCA and is the author of four books on relational neuroscience and self-compassion: Your Resonant Self: Guided Meditations and Exercises to Engage Your Brain's Capacity for Healing, the companion Your Resonant Self Workbook: From Self-sabotage to Self-care, Affirmations for Turbulent Times: Resonant Words to Soothe Body and Mind, and The Antiracist Heart: A Self-Compassion and Activism Handbook, co-authored alongside Roxy Manning, PhD.