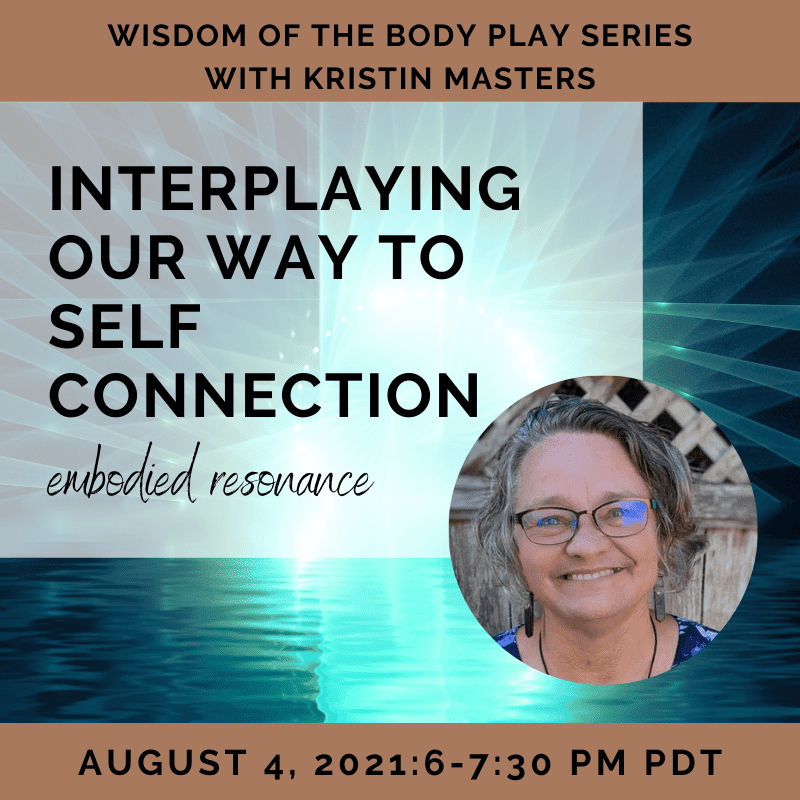 Interplaying Our Way to Self Connection with Kristin Masters
August 4, 2021 @ 6:00 pm

-

7:30 pm

PDT

Cost: $20
This session will be taught by Kristin Masters, August 4, 2021 from 6-7:30pm PDT
convert to your time zone here
As a longtime student of Interplay (https://www.interplay.org/), Kristin will invite in simple practices and forms that allow us to surface embodied resonance. Through surprising and low-risk engagements, we'll hear ourselves so we can drip some resonance into our thirsty systems. There will of course be plenty of choice in how to play, but the insights that reveal themselves might come unbidden.
90 minutes
This will be an experiential session
Purchase includes an invitation to the live exploration, and event access to download the recording.
This is part of the 10-week Wisdom of the Body Play Series: embodiment, singing, and art practices to support your healing journey.  To see the entire collection, click here.
If you have questions, please email help@sarahpeyton.com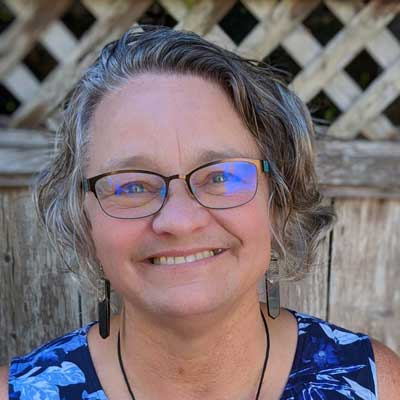 Kristin Masters brings attunement, resonance, insight and compassion to sessions toward personal and social change. She is a Certified NVC trainer and mediator, a leader in the Work That Reconnects, participatory facilitator, and has led diversity, inclusion and equity work for 30 years. While Kristin is known for her work with grief (and gratitude), she also creates spaces where play leads us, laughing and crying, toward healing our inner and outer worlds.
As a science geek and a healing enthusiast, Kristin uses Sarah's framework of Interpersonal and Relational Neurobiology, using resonant language, sacred vows, unconscious contracts, time travel empathy, and family constellations work.
kristin@nvcsantacruz.org for individual coaching, retreats, organizational consulting.