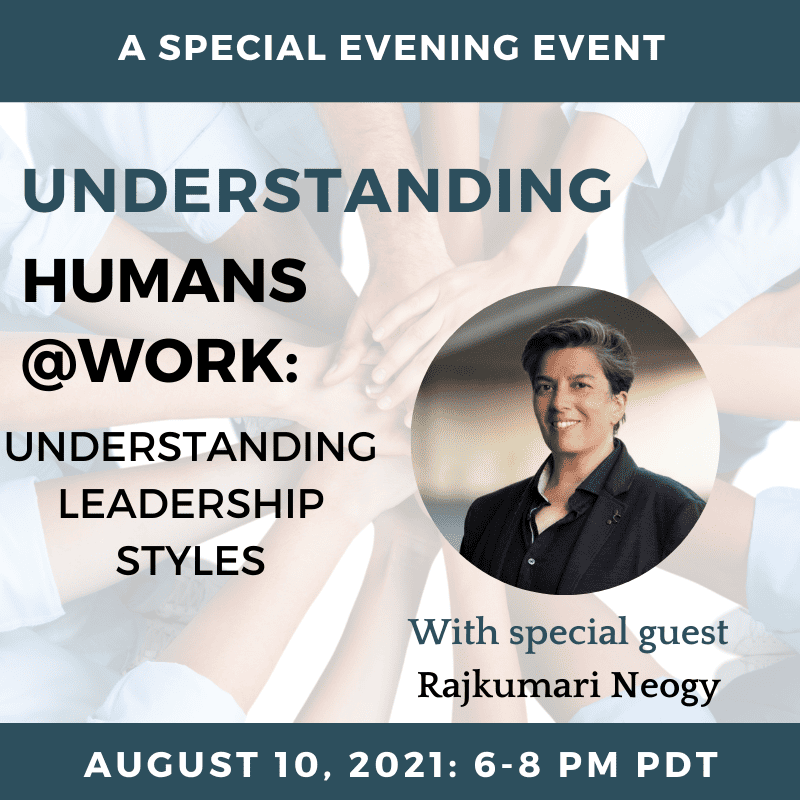 Understanding Humans @Work – with Special Guest Rajkumari Neogy
August 10, 2021 @ 6:00 pm

-

8:00 pm

PDT

Cost: by donation
Online, Tuesday, August 10, 6-8 pm Pacific Time (convert to your time zone here)
With Rajkumari Neogy, Hosted by Sarah Peyton
Come explore the latest body of research coming out of Sarah Peyton and Rajkumari Neogy's collaborative partnership.
Have you ever considered where leadership styles come from? Have you ever given feedback repeatedly to a co-worker only to find yourself frustrated with the lack of acknowledgment, or improvement or even simply the willingness to be accountable?
Come explore the brain's circuitry of emotion and motivation and, how it directly shapes our leadership styles and our levels of engagement from meeting to meeting.
You'll walk away with a handout that outlines each of the circuits and their direct influence on leadership styles, along with some self-reflective questions.
Offered to the community by donation
*If you purchase after the event's live date, you will receive access to the recording and downloadable materials.
This is part 1 of a 4 part series: Understanding Humans @Work with Special Guest Rajkumari Neogy
Part 2
Part 3
Part 4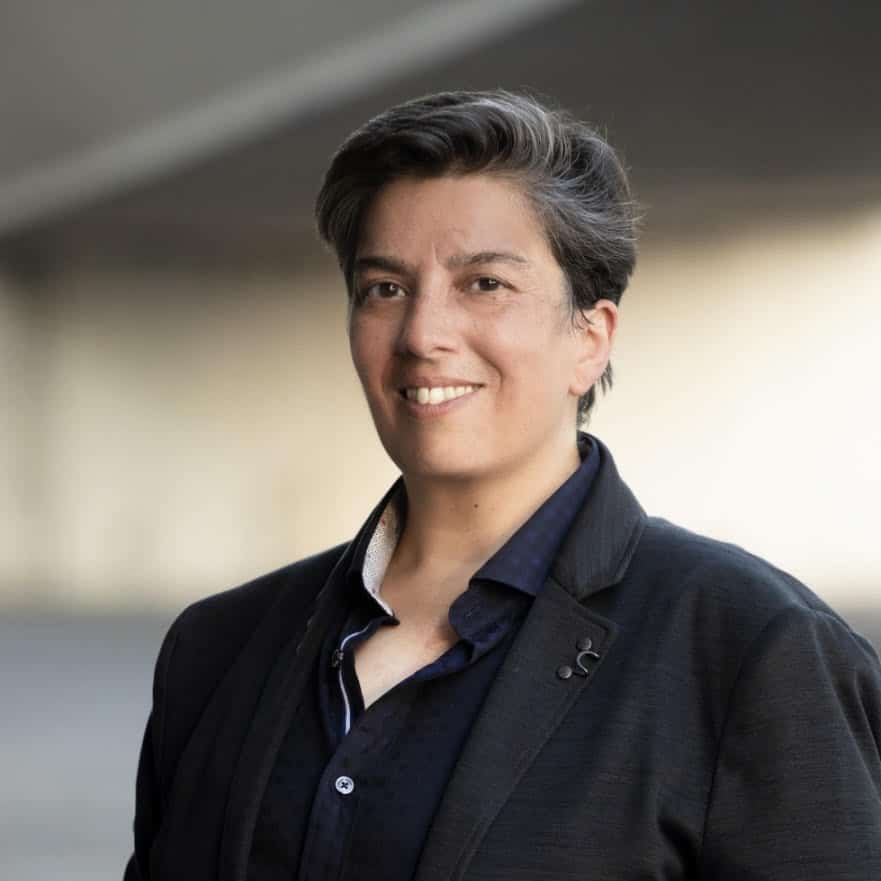 Rajkumari Neogy is an epigenetic coach and executive consultant focused on the intersection of neurobiology, culture and empathy in today's business world. Possessing a rare blend of scientific prowess and emotion, Neogy believes that passionate self-reflection coupled with dedicated curiosity define true leadership. Specializing in the technology sector, Neogy has worked with high-powered, worldwide organizations for more than two decades, training leaders at Google, Facebook, Adobe, Indeed, Slack, Salesforce and numerous others. She holds a master's degree in Transformative Leadership Development from the California Institute of Integral Studies and is the author of "The WIT Factor: Shifting the Workplace Paradigm by Becoming Your Optimal Self." Neogy is based in San Francisco.
​