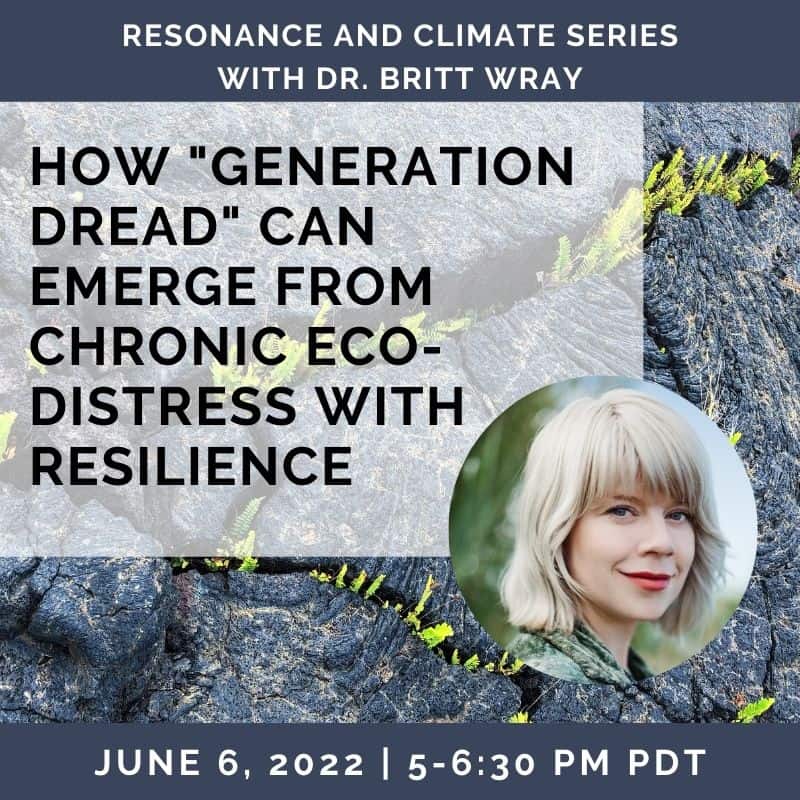 How "Generation Dread" Can Emerge From Chronic Eco-Distress With Resilience with Dr. Britt Wray
June 6, 2022 @ 5:00 pm

-

6:30 pm

PDT

Cost: Sliding Scale
Dr. Britt Wray unpacks themes and major lessons she learned from writing her new book, Generation Dread: Finding Purpose in an Age of Climate Crisis. Through memoir, reportage and narrative non-fiction, Generation Dread examines wide raging mental health impacts of the ecological crisis, creative coping strategies for living more comfortably amidst profound eco-distress, what can be done to exercise flexible thinking about the future, and why we ought to be aware of psychological defences that prevent action.
Registration after the live event includes access to the recording, chat, transcript and any other materials provided by the presenter.
This is part of the Climate Science For Our World's Worry – The Resonance and Climate Series 2022 To see the entire collection, click here.
If you have questions, please email [email protected]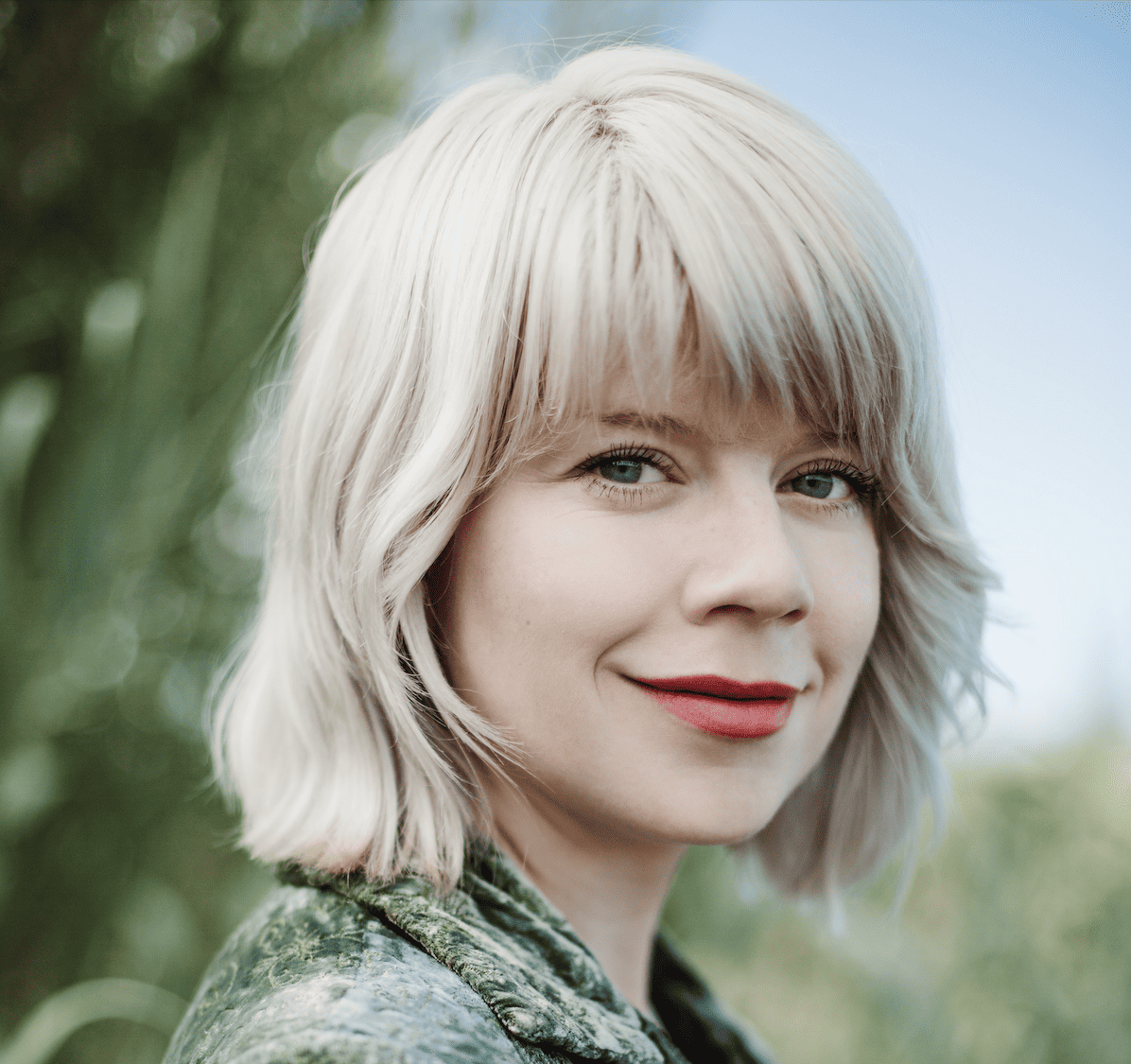 Dr. Britt Wray is a Human and Planetary Health Postdoctoral Fellow at the Stanford Center for Innovation in Global Health, Stanford Woods Institute for the Environment and London School of Hygiene & Tropical Medicine. Her research focuses on the mental health impacts of climate change. She is the creator of the weekly newsletter, Gen Dread (gendread.substack.com), about "staying sane in the climate crisis," and author of Generation Dread: Finding Purpose in an Age of Climate Crisis, a book that investigates the psychological underpinnings and impacts of the climate crisis (Knopf 2022). She has hosted several podcasts, TV and radio programs with the BBC and CBC, and is a TED speaker.