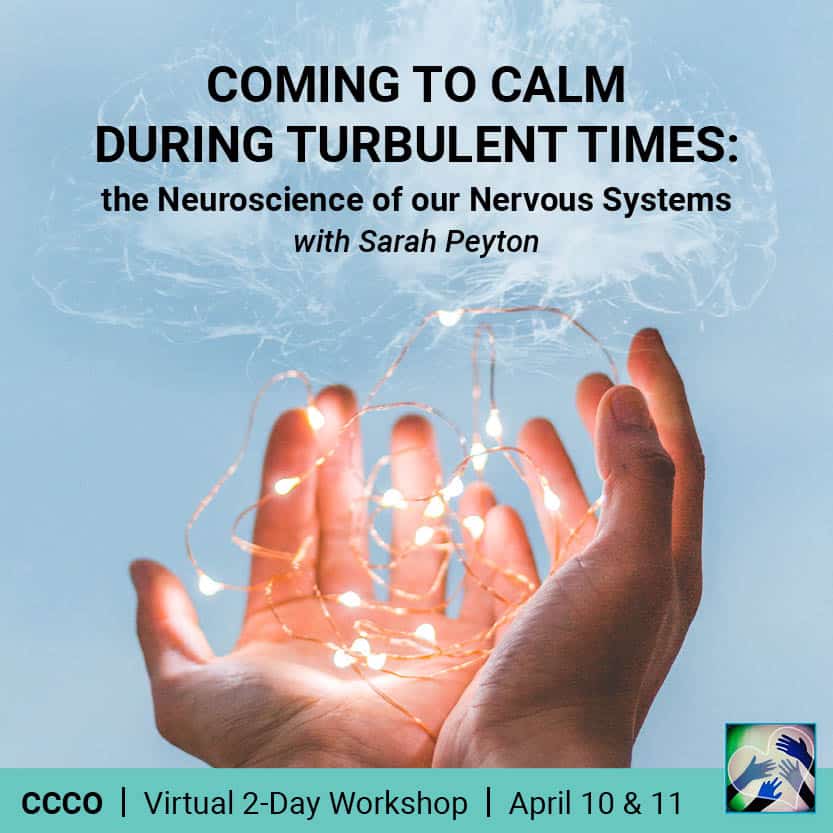 Coming to Calm During Turbulent Times: the Neuroscience of our Nervous Systems
April 10, 2021 @ 8:00 am

-

April 11, 2021 @ 2:00 pm

PDT

Cost: $229
In a world filled with upset, our nerves can become frayed, our tempers can be short, and our ability to cope can go missing. In times like these, we need to know everything we can about how to nourish and support our own well-being. Join Sarah Peyton for a workshop that integrates the latest research in neuroscience with techniques in resonant language that help us self-soothe and generate self-warmth with exquisite gentleness.
Participants will take away:
– A supportive, brain-nourishing meditation for daily practice
– Knowledge about what frays us, and remedies for fraying
– An understanding of the nervous system, and how we can ground ourselves in calm
– Experiences of connection and resonance which support resilience and well-being
When? 
April 10-11, 2021 11am – 5pm EST (convert to your time here)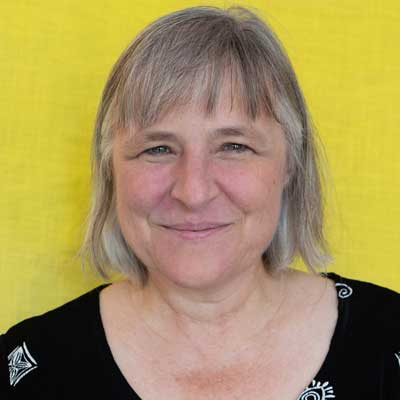 Sarah Peyton, international constellations facilitator, Certified Trainer of Nonviolent Communication and neuroscience educator, integrates constellations, brain science and the use of resonant language to heal trauma. She teaches and lectures internationally, is a regular contributor to The Knowing Field International Constellations Journal, was the author of a chapter for Stephan Hausner's 2014 book Salutogene Aufstellungen, and is an annual guest speaker and teacher at the Bernried Intensive in Southern Germany. She was a featured presenter at London's 2017 Trauma Through the Systemic Constellation Lens and is the author of the book "Your Resonant Self: Guided Meditations and Exercises to Engage Your Brain's Capacity for Healing," published by Norton Publishing in September of 2017