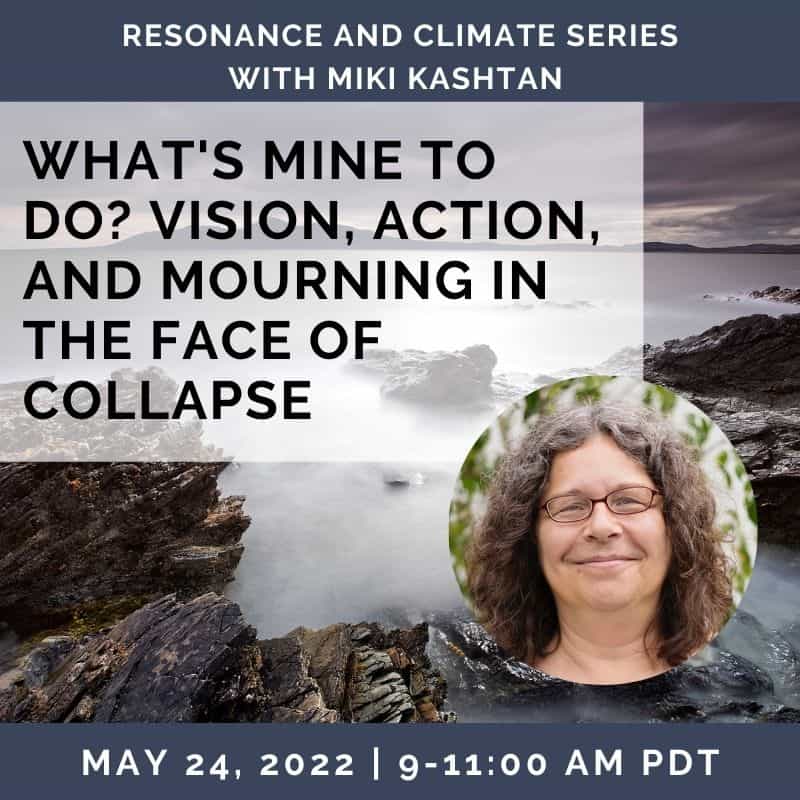 What's Mine to Do? Vision, Action, and Mourning in the Face of Collapse with Miki Kashtan
May 24, 2022 @ 9:00 am

-

11:00 am

PDT

Cost: Sliding Scale
We live in difficult times, with overwhelming challenges affecting all of life on planet Earth. Against all odds, some of us lift up our heads above the grind to mobilize our resources to respond to intensifying climatic, political, and cultural crises. How do we nourish our capacity to do the work? With enough of three things.
Vision maintains the faith that something else is possible.
Action deepens our sense of agency and capacity to contribute.
Mourning helps us be with the gap between our vision and what we see around us and realigns us with the flow of life.
When we know what is ours to do and what is not, we can discern our next steps with care for all the needs, impacts, and resources we know of, including the limits of our capacity.
With enough support, this can lead to more capacity to stay the course without burnout.
Registration after the live event include access to the recording, chat, transcript and any other materials provided by the presenter.
This is part of the Climate Science For Our World's Worry – The Resonance and Climate Series 2022 To see the entire collection, click here.
If you have questions, please email [email protected]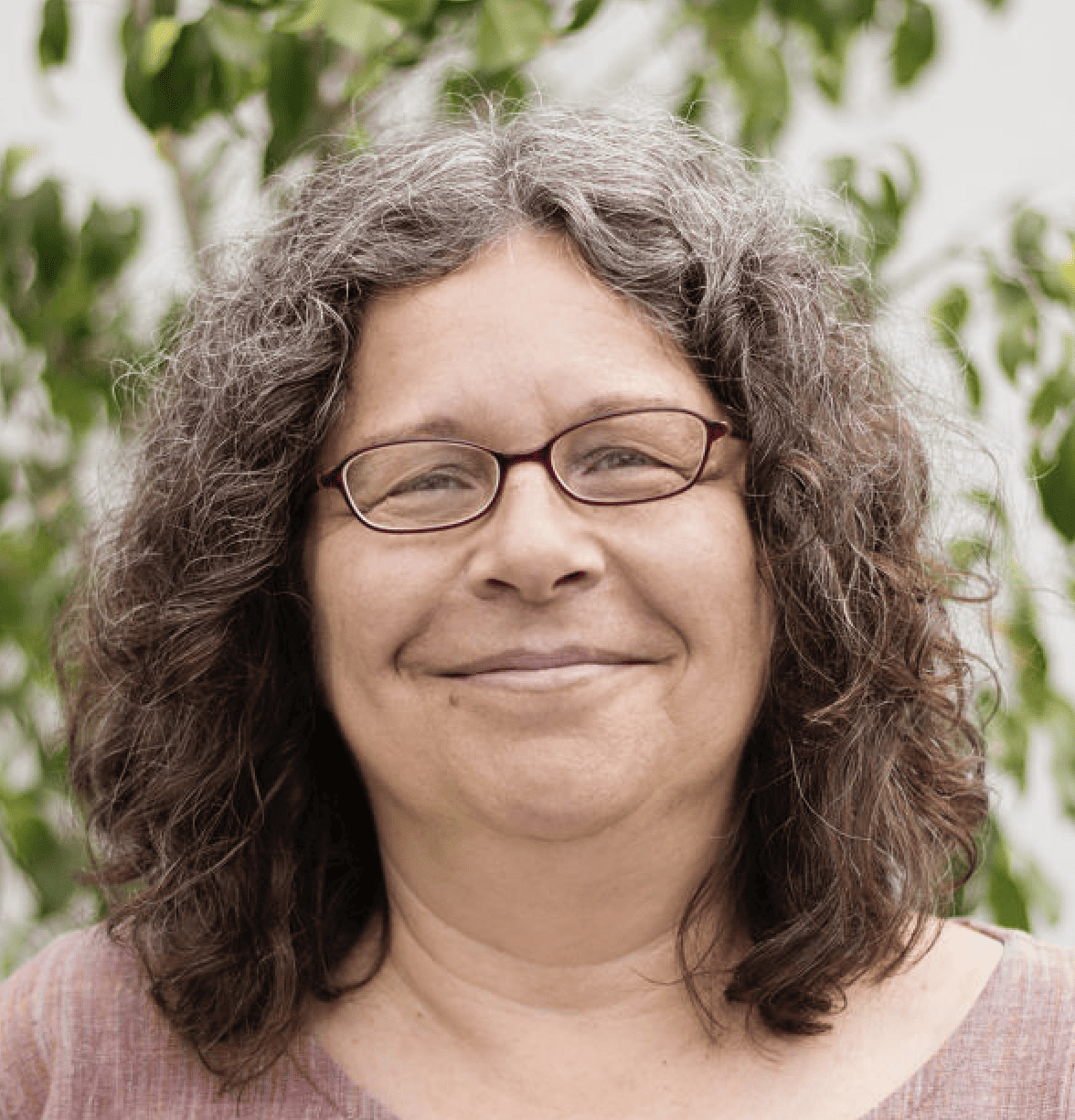 Miki Kashtan founded the Nonviolent Global Liberation community. She has written Reweaving Our Human Fabric: Working together to Create a Nonviolent Future, The Highest Common Denominator, Spinning Threads of Radical Aliveness, and The Little Book of Courageous Living. She is discovering pathways to a livable future of restored flow, togetherness, and choice through intensive experimentation in the areas of needs-based resource flow, integrative decision-making, and liberation for all. Miki blogs at The Fearless Heart. Her articles have appeared in the New York Times, Tikkun, Self and Society, Waging Nonviolence, and elsewhere. She engages with people on multiple platforms including the NVC Academy. She holds a Ph.D. in Sociology from UC Berkeley.