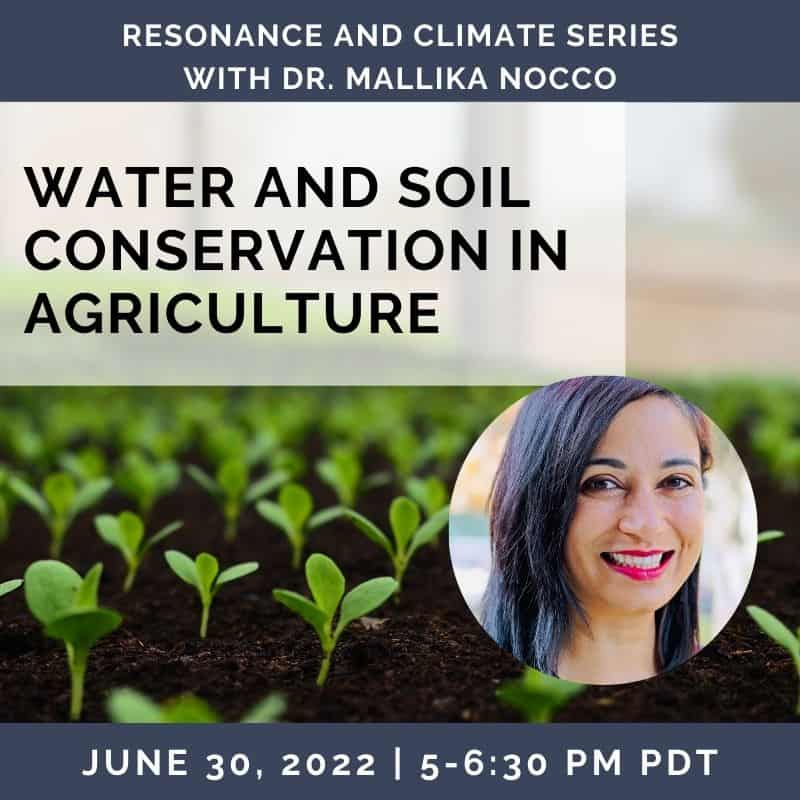 Water and Soil Conservation in Agriculture With Dr. Mallika Nocco
June 30, 2022 @ 5:00 pm

-

6:30 pm

PDT

Cost: Sliding Scale
Online, June 30, 2022    5-6:30 pm Pacific Time (convert to your time zone here)
Diverse groups of people need to anticipate outcomes and return-on-investment from different conservation strategies to manage soil and water in a changing climate. Additionally, communities greatly benefit from extension and decision support tools to help make soil and water management decisions during and in preparation for drought. This seminar presents new approaches for soil and water conservation in different crops across California and the Midwest US.
This is part of the Climate Science For Our World's Worry – The Resonance and Climate Series 2022 To see the entire collection, click here.
If you have questions, please email [email protected]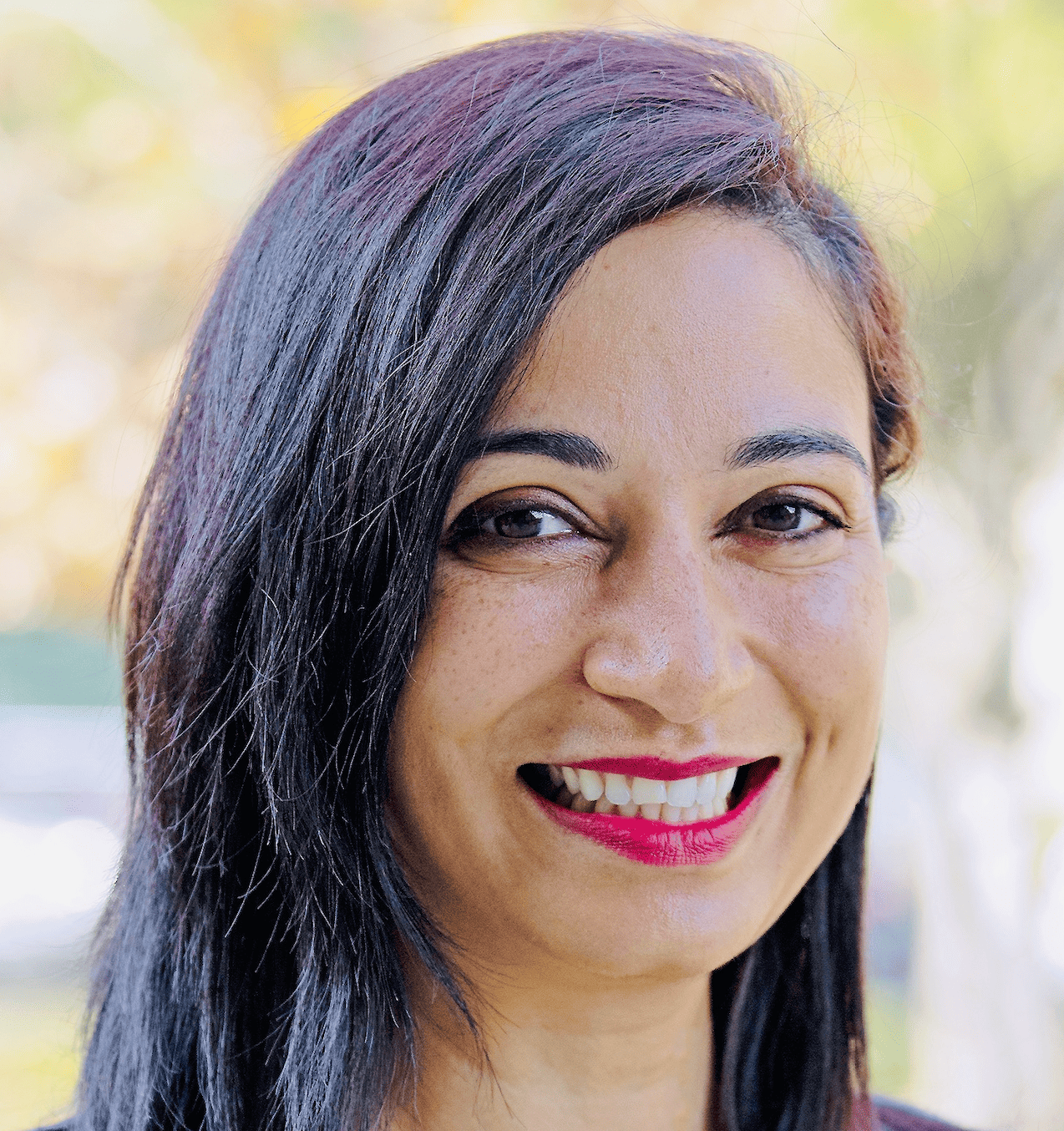 Mallika Nocco is an Assistant Cooperative Extension Professor in Soil-Plant-Water Relations & Irrigation Management in the Department of Land, Air, and Water Resources at UC Davis. Her areas of expertise are in irrigation & drought management, soil water cycling, crop water use physiology, soil hydrologic health, and thermal/multispectral aerial imagery for crop water stress evaluation. She works with growers, policymakers, and water districts to develop irrigation management strategies that balance farm livelihoods and water conservation. She is the co-host of the Water Talk Podcast (https://www.watertalkpodcast.com) and director of the Conservation Irrigation Lab (https://www.irrigationlab.com). Contact: Mallika Nocco, [email protected], @mallika_nocco on Twitter.