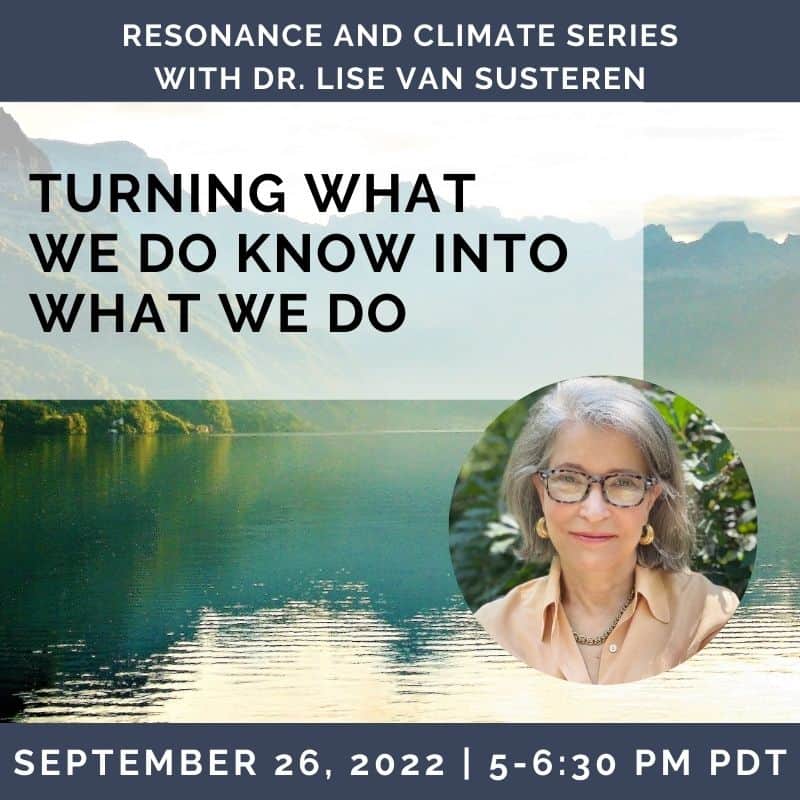 Turning What We Know Into What We Do with Dr. Lise Van Susteren
September 26, 2022 @ 5:00 pm

-

6:30 pm

PDT

Cost: Sliding Scale
In this day of tumultuous breaking news, Lise Van Susteren knows how to calm us down – by helping us identify and unpack our reactor types and foster better relationships by showing us how to better understand each other.
Hidden in plain sight but not always in our consciousness, she shares a menu of natural remedies we can use to restore our emotional equilibrium. And weaving in the latest in 21st Century neuroscience – she will share the essentially untold story of why, as we seek to address social justice issues while finding purpose to define our lives, going from being a bystander to an upstander has proved to be the "magic sauce."
Registration after the live event includes access to the recording, chat, transcript and any other materials provided by the presenter.
This is part of the Climate Science For Our World's Worry – The Resonance and Climate Series 2022 To see the entire collection, click here.
If you have questions, please email [email protected]
About Dr. Lise Van Susteren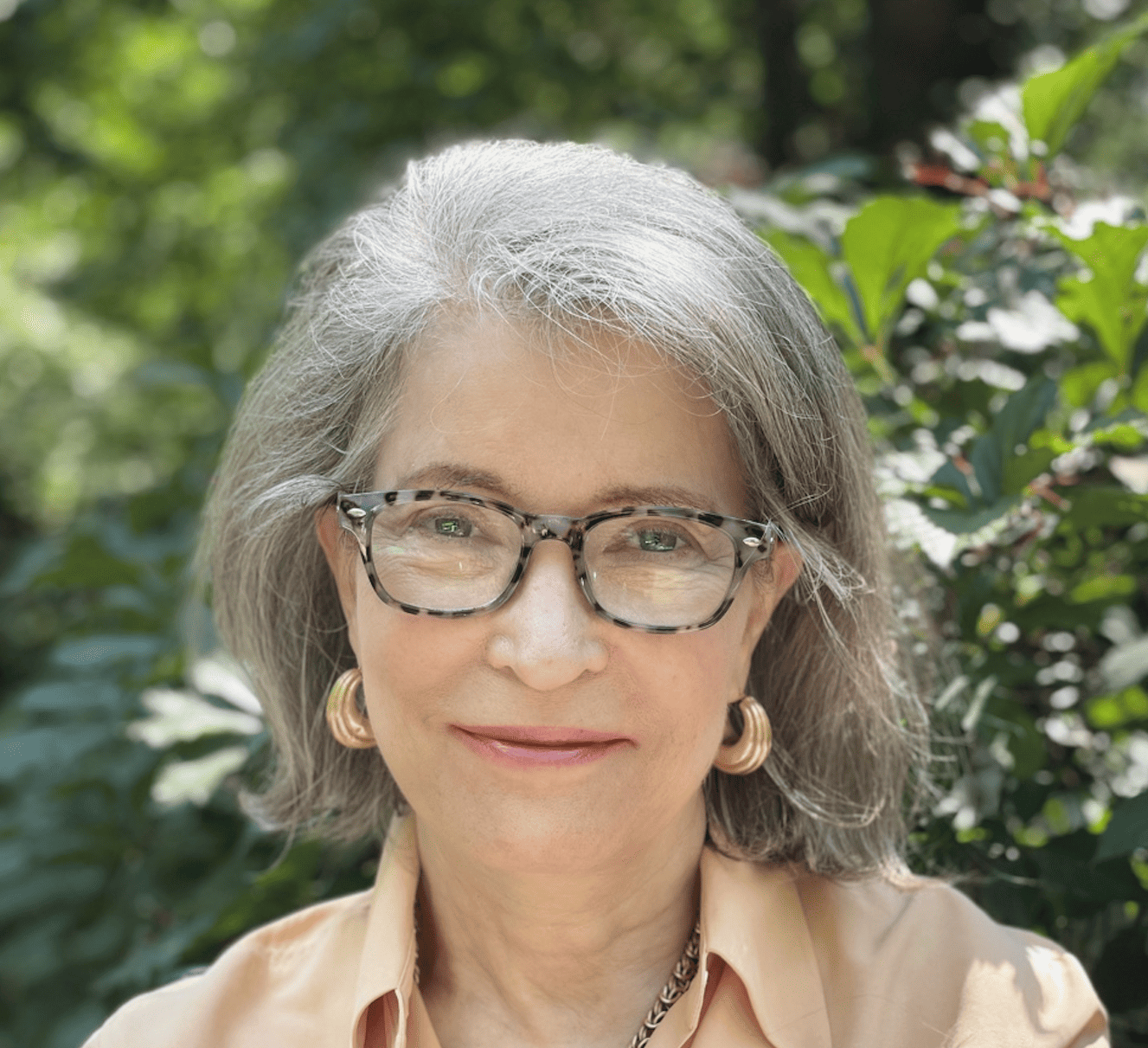 Dr. Lise Van Susteren is a general and forensic psychiatrist in Washington, DC, and expert on the physical and mental health effects of climate disruption. She is a Clinical Associate Professor of Psychiatry and Behavioral at George Washington University and co-founder of Climate Psychiatry Alliance. A frequent contributor on television, radio and in the print media, she is also the expert witness on the psychological damages to children in Juliana v US Government, Held v Montana and the People V Arctic Oil before the European Court of Human Rights. In 2006 Dr. Van Susteren sought the Democratic nomination for the United States Senate from Maryland. Her book, Emotional Inflammation Discover your Triggers and Reclaim Your Equilibrium During Anxious Times was published in 2020.