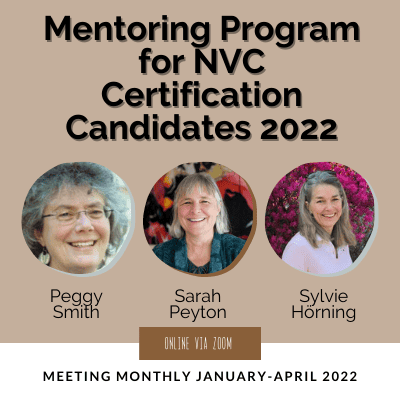 Mentoring program for NVC Certification Candidates – First Trimester 2022
January 10, 2022 @ 3:30 pm

-

April 25, 2022 @ 4:25 pm

PST

Cost: Sliding Scale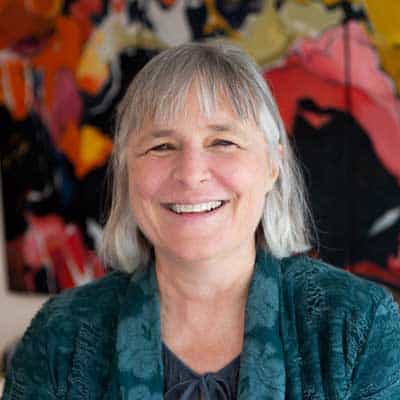 Sarah Peyton, Certified Trainer of Nonviolent Communication and neuroscience educator, integrates brain science and the use of resonant language to heal personal and collective trauma with exquisite gentleness.
Sarah brings together depth work and self-compassion that integrates relational neuroscience with the transformative potential of Nonviolent Communication's empathy.
Sarah teaches and lectures internationally and is the author of three books: Your Resonant Self: Guided Meditations and Exercises to Engage Your Brain's Capacity for Healing, the companion Your Resonant Self Workbook: From Self-sabotage to Self-care, and Affirmations for Turbulent Times: Resonant Words to Soothe Body and Mind.
​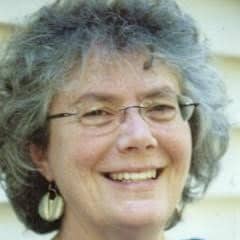 Peggy Smith has studied Nonviolent Communication with Marshall Rosenberg (creator of NVC) and a variety of international trainers. The Center For Nonviolent Communication has certified her as a trainer. Peggy is a co-founder of the Maine NVC Network.
Peggy taught elementary and middle school in Maine for 32 years. She brings her extensive teaching skills, humor, and presence to her work. Peggy has a keen interest in connecting people with their innate compassionate nature. She has a lifelong interest in spiritual traditions and the fostering of compassion. She has studied with Zen teacher and peace activist Thich Nhat Hanh since 1991. She is a dharma teacher within his tradition.
Peggy lives in Lincolnville, ME, and greets the day watching the sunrise over Islesboro.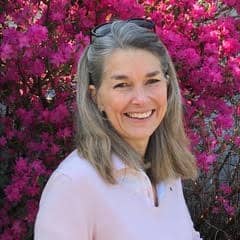 Sylvie Hörning, Certified Trainer of Nonviolent Communication, lives in Switzerland after having lived in different countries. Communicating with people has always fascinated her and conflicts stressed her.
Discovering Nonviolent Communication in 2006 was a gift for her. By practicing a lot, she has developed skills and integrated tools to connect at the heart level to address what comes up with authenticity. Now conflicts don't seem quite so scary anymore.
Now as a trainer and assessor of NVC, she enjoys sharing her experience and accompanying individuals and families on their paths to discovering, integrating, living and/or sharing NVC from a space of connection.