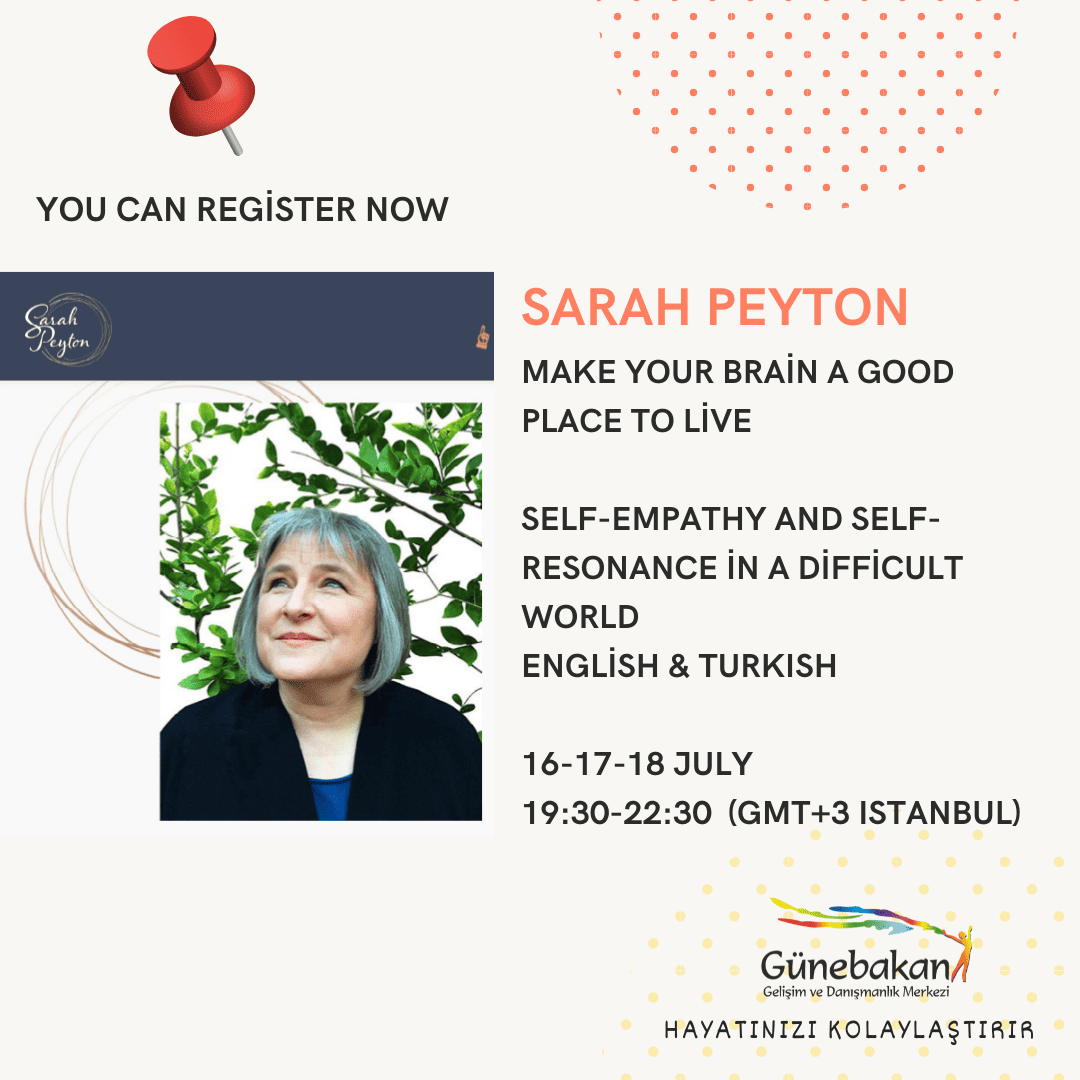 Make Your Brain A Good Place To Live: Self-Empathy and Self-Resonance In A Difficult World
July 16, 2021 @ 9:30 am

-

July 18, 2021 @ 12:30 pm

PDT

Cost: $125 – $225
Join Sarah Peyton for 3 days of Self-Empathy training, with neuroscience concepts and NVC exercises that will give you giant steps in your self-warmth journey. Idea by idea and skill by skill, we will support the growth of capacity, insight, self-affection and self-kindness, so that we can turn toward our world with renewed energy and capacity.
Participants in this class series will:
– Explore the ins and outs of self-resonance
– Experience and practice resonant language
– Discover the links between our neural circuits and our needs
– Connect body sensations and emotions
– Increase their needs consciousness and ease of self-empathy
– Learn time travel empathy
– Reveal the needs within unconscious contracts and release them
This event will be taught in English with Turkish translation
To view this information in Turkish please click here
Where
The course will meet via online zoom
When
This will be a 3-day online workshop meeting daily for 3 hours.
The schedule will be as follows.  To convert to your time, please click here
16 July Friday 9:30am – 12:30pm Pacific /19:30-22:30 (GMT+3 İstanbul)
17 July Saturday 9:30am – 12:30pm Pacific /19:30-22:30 (GMT+3 İstanbul)
18 July Sunday 9:30am – 12:30pm Pacific /19:30-22:30 (GMT+3 İstanbul)
Who is This Event For?
This event is for anyone interested in learning about the power of resonance and cultivating self-warmth.  All experience levels welcome.
Tuition: $125-225 (1.000 TL – 1.800 TL)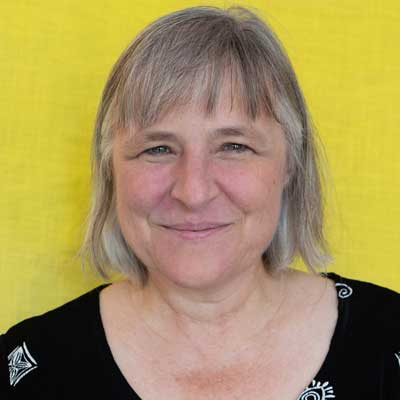 Sarah Peyton, Certified Trainer of Nonviolent Communication and neuroscience educator, integrates brain science and the use of resonant language to heal personal and collective trauma with exquisite gentleness.
Sarah is a sought-after expert who brings neuroscience expertise together with depth work, self-compassion, and the transformative potential of language. She works with audiences internationally to create a compassionate understanding of the effects of relational trauma on the brain, and teaches people how words change and heal us.
Sarah teaches and lectures internationally and is the author of four books on relational neuroscience and self-compassion: Your Resonant Self: Guided Meditations and Exercises to Engage Your Brain's Capacity for Healing, the companion Your Resonant Self Workbook: From Self-sabotage to Self-care, and Affirmations for Turbulent Times: Resonant Words to Soothe Body and Mind, and The Antiracist Heart: A Self-Compassion and Activism Handbook, co-authored alongside Roxy Manning, PhD.