Juicy Relational Skills for Intimacy Part 3: Addressing Hopelessness
October 1, 2021 @ 5:00 pm

-

October 3, 2021 @ 3:00 pm

PDT

Cost: $350 – $550
How does hopelessness prevent connection? What are the static pools where nothing moves that drag relationships down? Learn about and begin to transform the contracts that prevent growth and movement. Explore our circuits of emotion and motivation, and learn how they show up in relationship.
This event is part 3 of a 3-part series exploring resonance and relationships, how we can use the foundational concepts of Sarah's book, Your Resonant Self, to transform relationships with those we are closest to.
This event is available as a 2-for-1 enrollment (purchase one registration and you'll be able to invite another person for free!)
You are welcome to register for any of the three individual events in the 3-part series, however, registering for the full 3-Part Immersion might be a good fit if you'd like to access the content bonuses and group constellation sessions.
Where?
The course will meet via online (zoom video conference). Recordings will be made available.
When?
The schedule will be as follows (All times are in the Pacific Time zone. To convert to your time, please click here)
Oct 1: Friday 5-8pm
Oct 2: Saturday 9-12pm, 1-3pm
Oct 3: Sunday 9-12pm, 1-3pm
What to Expect:
Each day we alternate between short lectures on neuroscience concepts, followed by experiential exercises to explore and practice the concepts.
The experiential components of this series will feature Constellation work: constellations are a participatory, body-centered exploration of how trauma can live in individuals AND entire family and community systems and how to untangle it. Through Constellations, we are given a 3D map to help unwind and unravel the frozen strands of past pain and buried nervous-system vows from our essential beings so that we can flourish, live, and contribute our gifts with ease!
This 3-day immersion weekend will cover the following topics via lectures interspersed with experiential exercises:
The circuits in relationship
Seeking and Care
The right hemisphere and feedback
Circling back to blame vs mourning
How contracts get in the way of giving and receiving feedback
Conclusion
Early bird: $350 Single session registration through August 16, 2021 – 2 for 1 promotion if you sign up with someone else.
 $550 after August 17th – 2 for 1 promotion if you sign up with someone else.
*PLEASE NOTE:
In order to secure the early-bird rates, you must register and pay by the dates above.
Your tuition payment is non-refundable and transferrable.
This work is not therapy and is not a substitute for therapy. If you have a sense that you would be destabilized by others speaking about difficult events or hearing other's difficulties in relationship, it would be better not to register for this program.
Some partial scholarships may be available after August 1, please write to Sarah to inquire.
The deadline to join is 1 day before the immersion weekend begins (September 30, 2021)
The individual events that make up this series are available to purchase as stand-alone experiences, but signing up for the series allows you a much less expensive per-workshop rate, and includes bonuses and group constellation sessions worth almost $2000!
If you have questions or need help deciding whether this event is right for you, please email 
[email protected]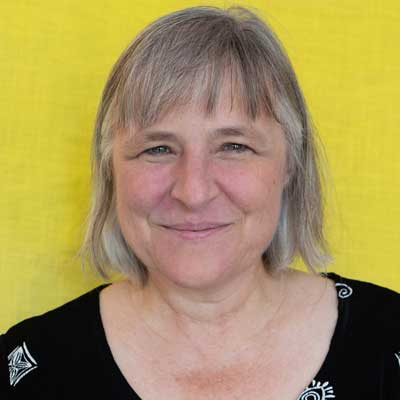 Sarah Peyton, Certified Trainer of Nonviolent Communication and neuroscience educator, integrates brain science and the use of resonant language to heal personal and collective trauma with exquisite gentleness.
Sarah is a sought-after expert who brings neuroscience expertise together with depth work, self-compassion, and the transformative potential of language. She works with audiences internationally to create a compassionate understanding of the effects of relational trauma on the brain, and teaches people how words change and heal us.
Sarah teaches and lectures internationally and is the author of four books on relational neuroscience and self-compassion: Your Resonant Self: Guided Meditations and Exercises to Engage Your Brain's Capacity for Healing, the companion Your Resonant Self Workbook: From Self-sabotage to Self-care, and Affirmations for Turbulent Times: Resonant Words to Soothe Body and Mind, and The Antiracist Heart: A Self-Compassion and Activism Handbook, co-authored alongside Roxy Manning, PhD.