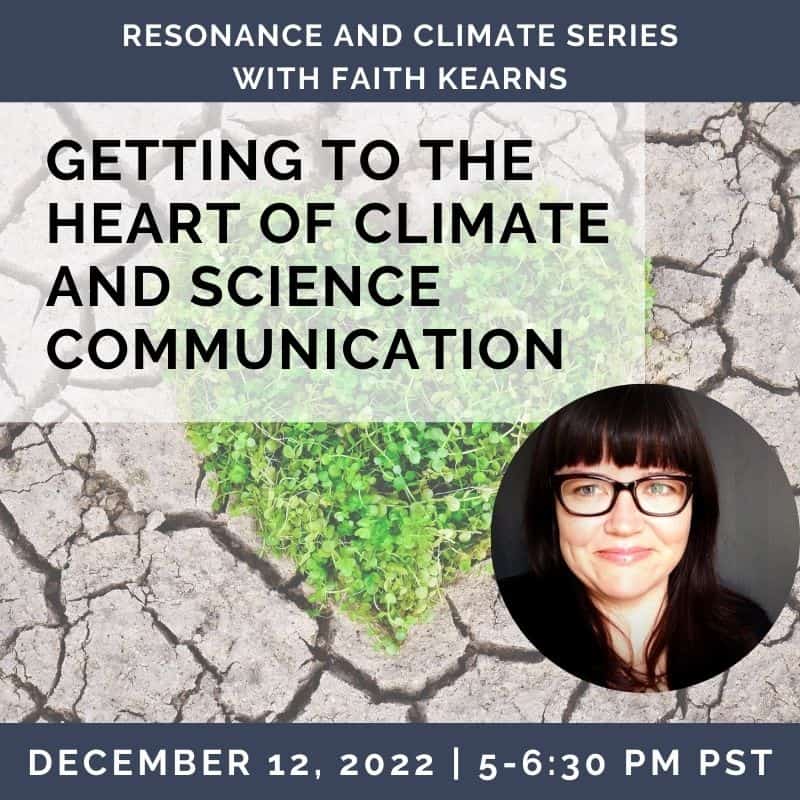 Getting to the Heart of Climate and Science Communication with Faith Kearns
December 12, 2022 @ 5:00 pm

-

6:30 pm

PST

Cost: Sliding Scale
Many climate scientists and communicators find themselves working on issues that are emotional, contentious, and sometimes traumatic. The traditional science communication tools of perfecting a presentation, message, or frame fall short in the face of these kinds of challenges. This talk focuses on a different way of approaching climate science communication with tools that including relating, listening, working with conflict, and understanding trauma, all with an eye toward justice and community care as covered in Kearns' recent book, Getting to the Heart of Science Communication (Island Press, 2021).
Registration after the live event includes access to the recording, chat, transcript and any other materials provided by the presenter.
This is part of the Climate Science For Our World's Worry – The Resonance and Climate Series 2022 To see the entire collection, click here.
If you have questions, please email [email protected]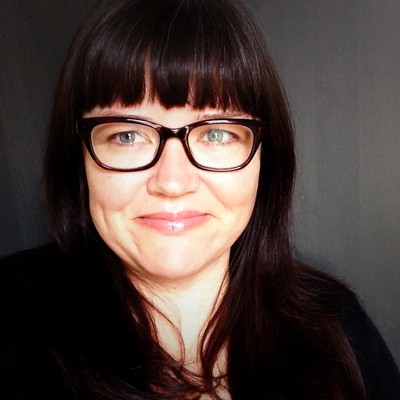 Faith Kearns is a scientist and science communication practitioner who focuses primarily on water, wildfire, and climate change in the western United States. Her book Getting to the Heart of Science Communication details much what she has learned after 25 years spent working on these often emotional, contentious, and traumatic issues. Her work has also been published in New Republic, On Being, Bay Nature, and more. Kearns has earned her doctorate at UC Berkeley and her BS from Northern Arizona University, both in environmental science, and has worked for organizations including the Ecological Society of America, US Department of State, the Pew Charitable Trusts, and the University of California.