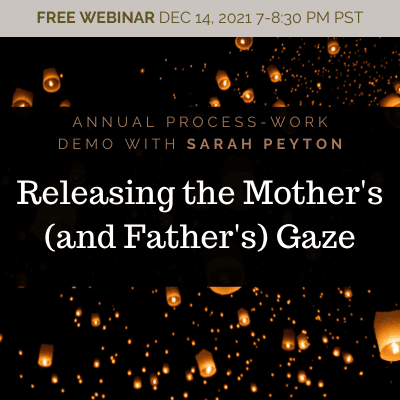 FREE: Sarah's 2021 Process Work Exploration – Releasing the Mother's (and Father's) Gaze
December 14, 2021 @ 7:00 pm

-

8:30 pm

PST

Cost: Free
Every year Sarah takes the newest process that she has been exploring and brings it to the public to savor and experience along with her. We never know what will be unveiled at this annual, exciting webinar, free to the public.
Do you ever have the sense that your parents don't really see you? When you look at yourself through your mother's or father's eyes, do you feel disappointed, sad, unworthy or inadequate? Do you long to be able to fully and truly live your own life in its own emergent unfolding?
Watch Sarah Peyton's 2021 free process work webinar to explore releasing the unconscious contracts we have to both see ourselves through our parents' eyes and to stay where our parents have put us. New freedom and relaxation await.
CLICK HERE to view the recording
In 2021, the demo work participants were chosen by lottery from attendees who were present and willing to be recorded and have the work available for public view.
Free!  Click to read more about the event and register.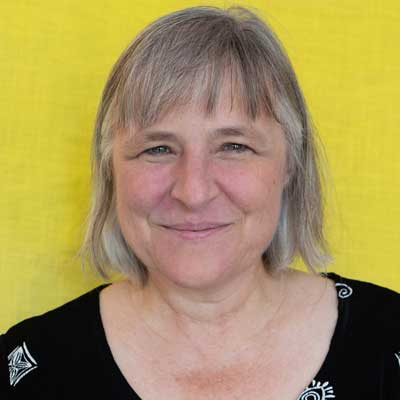 Sarah Peyton, Certified Trainer of Nonviolent Communication and neuroscience educator, integrates brain science and the use of resonant language to heal personal and collective trauma with exquisite gentleness.
Sarah is a sought-after expert who brings neuroscience expertise together with depth work, self-compassion, and the transformative potential of language. She works with audiences internationally to create a compassionate understanding of the effects of relational trauma on the brain, and teaches people how words change and heal us.
Sarah teaches and lectures internationally and is the author of four books on relational neuroscience and self-compassion: Your Resonant Self: Guided Meditations and Exercises to Engage Your Brain's Capacity for Healing, the companion Your Resonant Self Workbook: From Self-sabotage to Self-care, and Affirmations for Turbulent Times: Resonant Words to Soothe Body and Mind, and The Antiracist Heart: A Self-Compassion and Activism Handbook, co-authored alongside Roxy Manning, PhD.