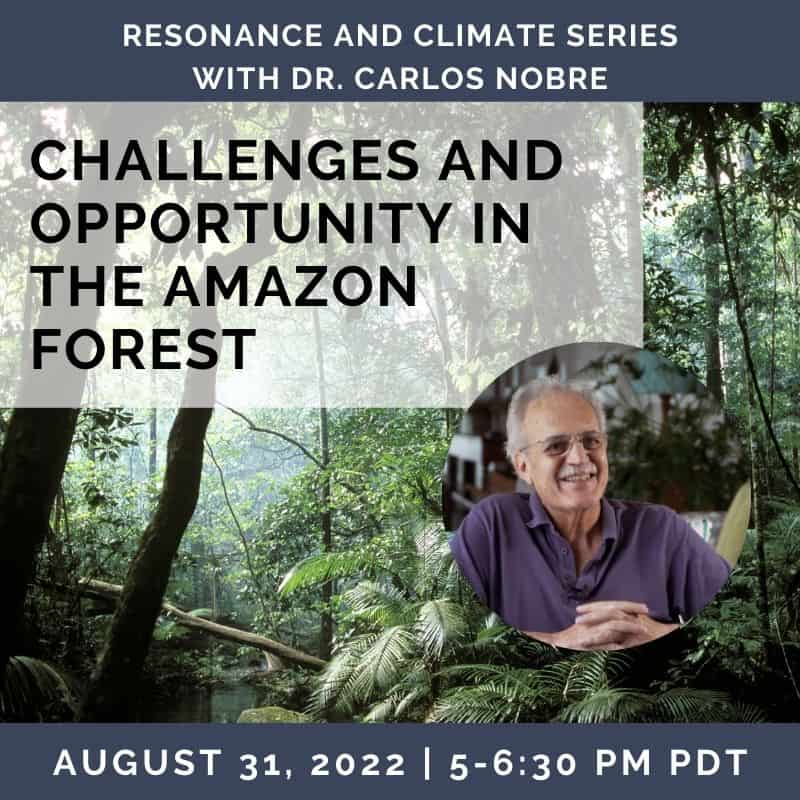 Challenges and Opportunity in the Amazon Forest with Dr. Carlos Nobre
August 31, 2022 @ 5:00 pm

-

6:30 pm

PDT

Cost: Sliding Scale
Dr. Nobre will discuss how close the Amazon forest is to a tipping point of "savannization" and the consequences of that for the maintenance of the largest tropical rainforest. He will also address the challenges of creating a sustainable 'standing forest-flowing rivers' bioeconomy, bringing about nature and community-based solutions.
Registration after the live event includes access to the recording, chat, transcript and any other materials provided by the presenter.
This is part of the Climate Science For Our World's Worry – The Resonance and Climate Series 2022 To see the entire collection, click here.
If you have questions, please email [email protected]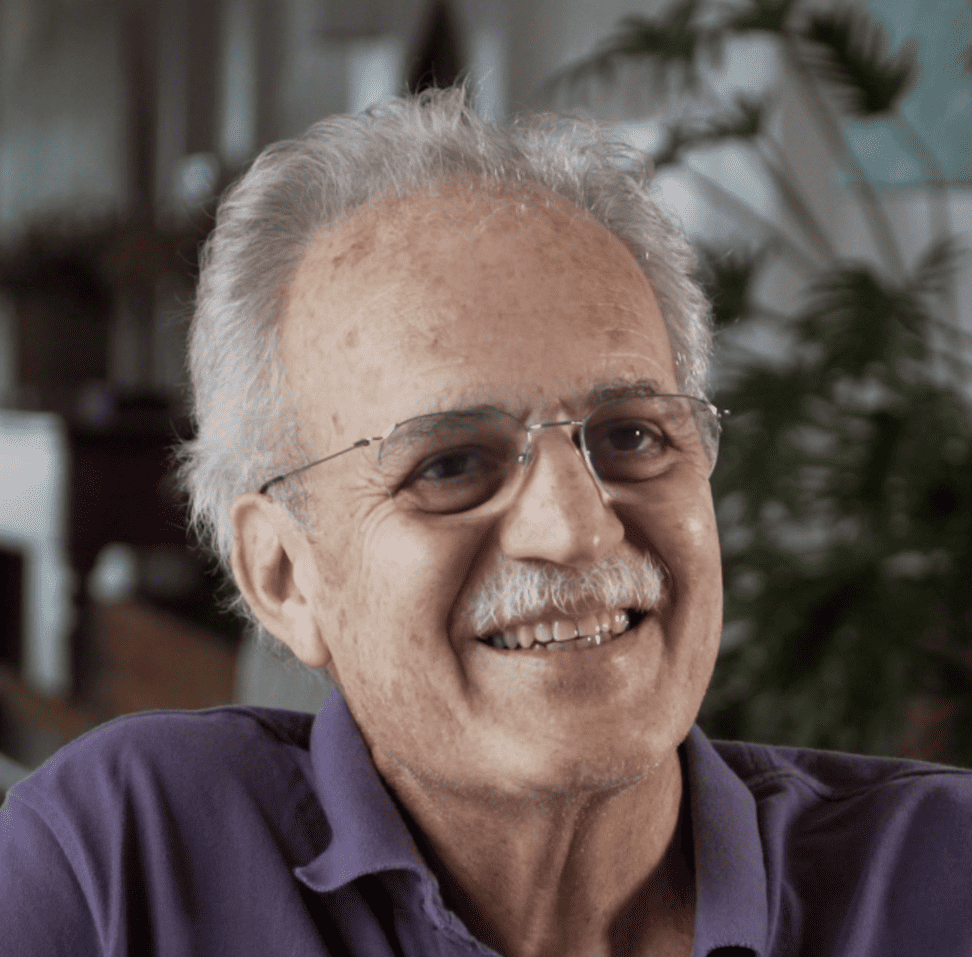 Carlos Nobre, Earth System scientist, currently a senior researcher at the University of Sao Paulo's Institute of Advanced Studies. He obtained a PhD in Meteorology at MIT in January 1983. He has developed most of his professional career at Brazil's National Institute of Space Research (INPE). Carlos was one of creators of INPE's Center for Weather Prediction and Climate Studies (CPTEC) and its director for 12 years (1991-2003); He was the creator of INPE's Center for Earth System Science and also the creator of Brazil's National Center for Monitoring and Early Warning of Natural Disasters (CEMADEN). Additionally, Dr. Nobre was a Program Scientist for the Large-Scale Biosphere Atmosphere Experiment in Amazonia (LBA Experiment 1996-2004). He is co-president of the Science Panel for the Amazon (www.theamazonwewant.org). A foreign member of the National Academy of Sciences, member of the World Academy of Science and the Brazilian Academy of Science. He was National Secretary of R&D of Brazil's Ministry of Science, Technology and Innovation and President of Brazil's Post-Graduate Education Agency (CAPES).