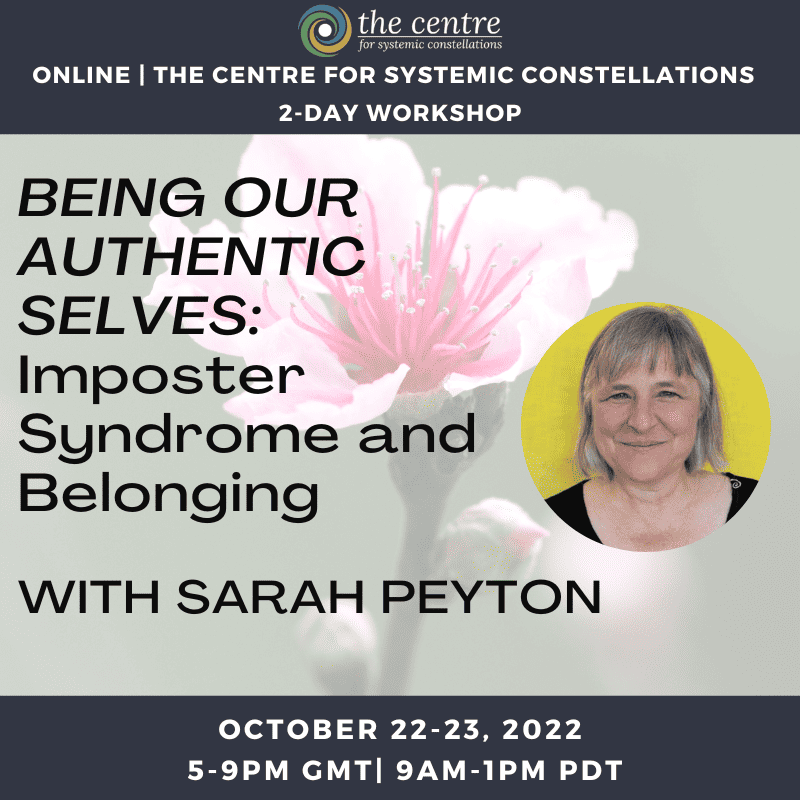 Being Our Authentic Selves: Imposter Syndrome and Belonging
October 22, 2022 @ 9:00 am

-

October 23, 2022 @ 1:00 pm

PDT

Cost: £175
Who is it for?
This course is for those wishing to gain a fuller understanding, from a systemic constellation perspective, of the issues and concerns that they may have in their everyday life – this may be personal, familial, or professional.
What will you learn/develop?
No matter how well you do, or how successful you are, do you often have a sneaking sense that something is wrong? Do you wonder how to fit into the world and still be who you are? And who is that, anyway? Do you even have an authentic self? Do you worry that people don't really know you? That if they did actually know you, they wouldn't like you? Do you believe that you have somehow managed to fool the people who have a good opinion of you? If you have any of these experiences, you have touched what is called "Imposter Syndrome." In this workshop we will use constellation work to discover the gifts and release the unconscious contracts involved in our "Imposter Syndrome" experiences.
Participants will also…
Learn the relational neuroscience of the imposter phenomenon and of the authentic self
Explore the systemic issues that are the breeding ground for believing that we are not authentically successful, or never enough
Release the unconscious contracts involved in their experience of "Imposter Syndrome"
Take away movements and releases to move toward freedom
Experience large-group constellations on this theme
Course Dates
This online course is run as a single module. The module will run from 5pm – 9pm GMT/ 9am-1pm PDT on the following dates– Saturday 22nd and Sunday 23rd October 2022. Convert to your time zone here. 
How to apply/book your place
To book a place on Being our Authentic Selves: Imposter Syndrome and Belonging' with Sarah Peyton, please complete the booking process by clicking the 'Register Now' button at the bottom of this page and then click Book Here to reserve your space. Or visit https://www.thecsc.net/healing-imposter-syndrome-with-constellations/ to read more.
You will then receive an email confirming your place. If this does not arrive please contact the office at [email protected] as your booking may not have gone through.
There is no deposit required for this course, please pay the full fee to secure your place.
The cost of this online event is £175  (approximately $220 USD depending on the exchange rate, please check on the day you register).  
You can read more about the event before registering here. 
Please note: CSC is a Not for Profit organisation and therefore does not charge VAT.
Email [email protected] if you have questions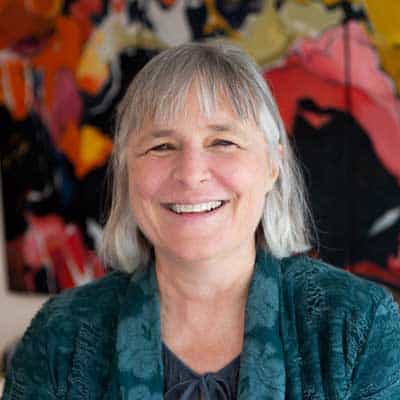 Sarah Peyton, international constellations facilitator, Certified Trainer of Nonviolent Communication and neuroscience educator, integrates constellations, brain science and the use of resonant language to heal personal and collective trauma.
Sarah teaches and lectures internationally, is a regular contributor to The Knowing Field International Constellations Journal and has authored chapters in Stephan Hausner's Salutogene Aufstellungen and Francesca Mason Boring's The Nature Constellations Handbook: An Invitation to Connection: Re-Membering Nature in Systems.
Sarah is a regularly featured keynote speaker for international constellation events including ISCA and NASCA and is the author of four books on relational neuroscience and self-compassion: Your Resonant Self: Guided Meditations and Exercises to Engage Your Brain's Capacity for Healing, the companion Your Resonant Self Workbook: From Self-sabotage to Self-care, Affirmations for Turbulent Times: Resonant Words to Soothe Body and Mind, and The Antiracist Heart: A Self-Compassion and Activism Handbook, co-authored alongside Roxy Manning, PhD.