How Does Writing and Understanding Emotional Circuitry Help Us Heal Betrayal + Abandonment?
Abandonment and betrayal are two types of traumatic experiences that can leave us shut-down, mistrustful of humans and blocked from receiving love and intimacy, from others as well as ourselves.
Author and neuroscience educator Sarah Peyton is offering a new resonant writing course that explores the Circuits of Emotion and Motivation. Clearing the traumatic blocks in our emotional circuits can reconnect us to our life force, our power, and the flowing abundance of love and safety that is waiting for us.
We are inviting Avaiya members to join the first class in the Clear Your Circuits: Write From Your Heart online course for free. On May 31st, from 8AM-9:20AM PDT, we kick-off our series  with an introduction to the SEEKING circuit, which is foundational for the smooth functioning of all the other circuits.
When the SEEKING circuit is flowing, we are free from depression and past pains, and able to move through blocks and pursue our goals. Clearing this circuit reconnects us to our flow of life energy, especially when we've experienced the stuckness of betrayal and feelings of abandonment. 
If you're looking for a brief, easy-to-understand breakdown of how working with the circuits and learning self-resonance through writing can help you heal the past pains you carry, please join us for this free class! If you enjoy the first class, you might consider joining us for the full series, where you'll learn how to work with abandonment, betrayal, disgust, attachment and intimacy issues and more.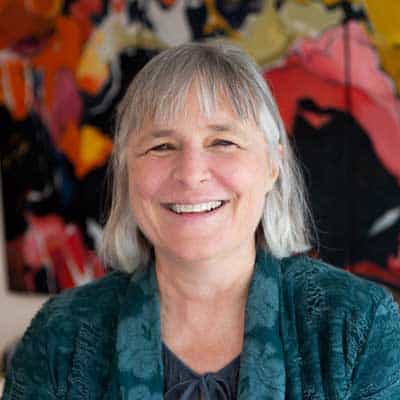 Sarah Peyton, Certified Trainer of Nonviolent Communication and neuroscience educator, integrates brain science and the use of resonant language to heal personal and collective trauma with exquisite gentleness.
Sarah is a sought-after expert who brings neuroscience expertise together with depth work, self-compassion, and the transformative potential of language. She works with audiences internationally to create a compassionate understanding of the effects of relational trauma on the brain, and teaches people how words change and heal us.
Sarah teaches and lectures internationally and is the author of three books: Your Resonant Self: Guided Meditations and Exercises to Engage Your Brain's Capacity for Healing, the companion Your Resonant Self Workbook: From Self-sabotage to Self-care, and Affirmations for Turbulent Times: Resonant Words to Soothe Body and Mind.