Making Affirmations Genuine in 2022: a Lab for Self-Support
How can we tap into the health-giving benefits of affirmations and still speak truth and be authentic? Start your year with a bang with this short live affirmations lab, meeting 15 times from January 5 through March 16.
Would you love an opportunity to build new neural connections that provide resilience, grace and persistence in these turbulent times?
Human brains can be a little difficult to make peace with. Depending on how much aloneness and emotional trauma we have lived through, our brains may have picked up the habits of relentless self- criticism and self- blame.
Unfortunately, although these habits are well intended and are meant to improve us and make us safe, they don't actually contribute to our long-term well- being. Instead, these thought patterns increase our anxiety and stress levels, depress our immune systems, and keep us from fully engaging in the world. The good news is that with resonance, including affirmations that are created from, and respond to, genuine wonderings and curiosity for the self, brains change. With resonance and affirmations, our brains become good and welcoming places for us to live. Supportive neurotransmitters start to flow, improving mood, energy, and relationships.
Sarah Peyton's new book, Affirmations for Turbulent Times: Resonant Words to Sooth Body and Mind brings us on a brain-changing and life-changing journey. It invites us to acknowledge some of the complex layers of emotion that we humans feel about living in a world filled with tumult using resonance, warmth and the life-giving power of affirmations.
Neuroscience research shows that affirmations can make our lives better — they can improve our immune systems, our mood and our sense of well-being. But for many people, affirmations are tricky. There is a need to speak truth and be authentic. This is the central riddle in using affirmations – how can we tap into the health-giving benefits of affirmations and remain fully and completely rooted in our own selves?
Start your year with a bang and join Sarah Peyton for a short live affirmations self-support lab. Following the unfolding path of Sarah's book, Affirmations for Turbulent Times, these 25-minute sessions will help participants create affirmations that work for them, taking into account authenticity, and offering ways to release contracts against wishing good things for ourselves. 
 This 15-Session Series Runs From Jan 5 – March 16
We will meet online from 9-9:25 AM PT | 12 PM EST | 5 PM BST for a total of fifteen 25-minute sessions. Most sessions will feature a short bit of work with a participant so that we see the approach being modeled. These sessions will be recorded and will be for sale after the class is over.
Schedule:
Jan. 5 – Starting Something New
Jan. 10 & Jan. 12 – Living with Chaos and Uncertainty
Jan 19 – Health and Well-Being
Jan. 24 – Loneliness and Community
Jan. 26 – Work
Feb. 7 – Family
Feb. 9 – Mourning our Losses
Feb. 14 – Loving the Planet
Feb. 28 – Emotions
March 2 – Creativity
March 7 & March 9 – Energy
March 14 – Helplessness and Choice
March 16 – Celebrations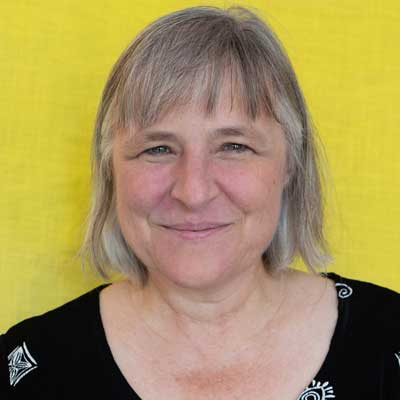 Sarah Peyton, Certified Trainer of Nonviolent Communication and neuroscience educator, integrates brain science and the use of resonant language to heal personal and collective trauma with exquisite gentleness.
Sarah is a sought-after expert who brings neuroscience expertise together with depth work, self-compassion, and the transformative potential of language. She works with audiences internationally to create a compassionate understanding of the effects of relational trauma on the brain, and teaches people how words change and heal us.
Sarah teaches and lectures internationally and is the author of three books: Your Resonant Self: Guided Meditations and Exercises to Engage Your Brain's Capacity for Healing, the companion Your Resonant Self Workbook: From Self-sabotage to Self-care, and Affirmations for Turbulent Times: Resonant Words to Soothe Body and Mind (releases December 7, 2021).