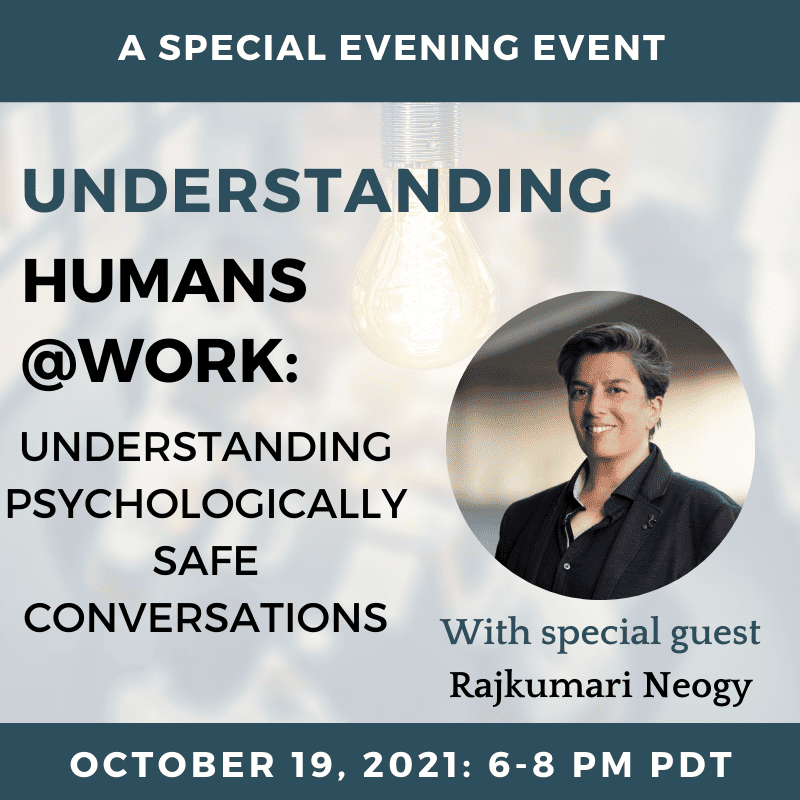 Understanding Psychologically Safe Conversations – with Special Guest Rajkumari Neogy
October 19, 2021 @ 6:00 pm

-

8:00 pm

PDT

Cost: by donation
Online, Tuesday, October 19, 6-8 pm Pacific Time (convert to your time zone here)
With Rajkumari Neogy, Hosted by Sarah Peyton
Come explore the latest body of research coming out of Sarah Peyton and Rajkumari Neogy's collaborative partnership.
Amy C. Edmondson, Novartis Professor of Leadership at Harvard Business School, coined the term 'psychological safety'. Edmonson states, "Psychological safety isn't about being nice, it's about giving candid feedback, openly admitting mistakes, and learning from each other." In this module, you'll learn how to have 'psychologically safe' conversations and walk away with a model you can use in both your professional and personal life.

This workshop is designed to provide you with both insights and tools necessary to understand and help manage your own leadership style while cultivating a culture of psychological safety and a greater sense of belonging.
This module will take you on a journey of self-exploration and self-reflection. You'll then gain tools and resources to use in your daily encounters with peers.
Offered to the community by donation
*If you purchase after the event's live date, you will receive access to the recording and downloadable materials.
This is part 3 of a 4 part series: Understanding Humans @Work with Special Guest Rajkumari Neogy
Part 1
Part 2
Part 4 
This event is being offered to the community on a sliding scale, by donation
If you have questions, please email [email protected]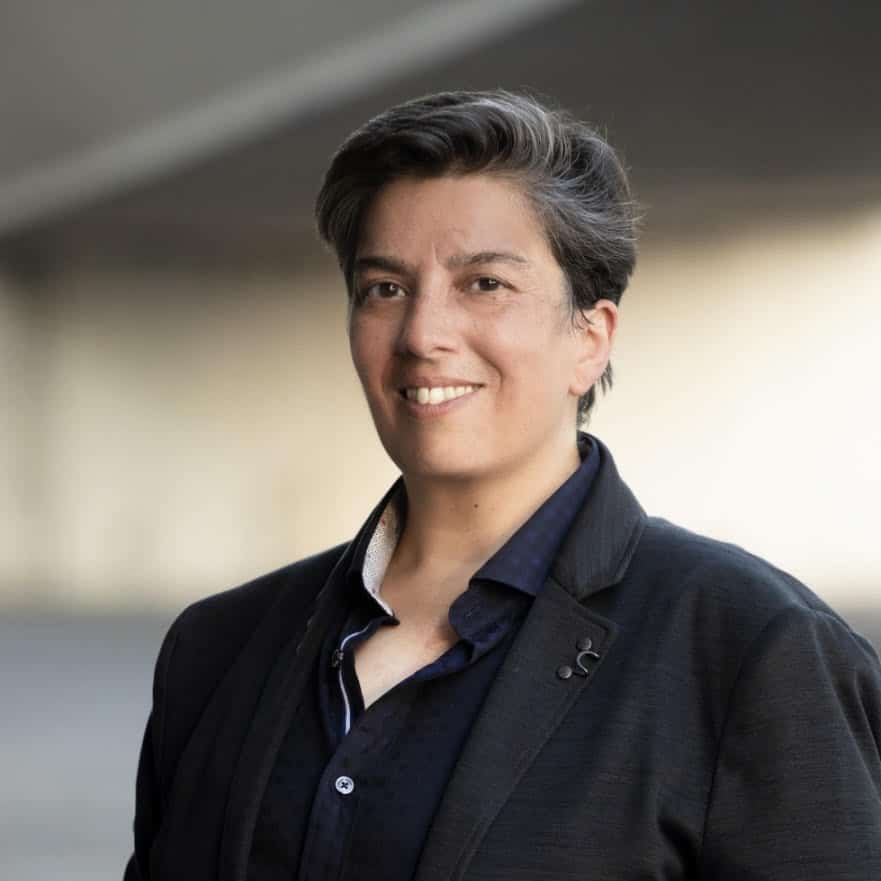 Rajkumari Neogy is an epigenetic coach and executive consultant focused on the intersection of neurobiology, culture and empathy in today's business world. Possessing a rare blend of scientific prowess and emotion, Neogy believes that passionate self-reflection coupled with dedicated curiosity define true leadership. Specializing in the technology sector, Neogy has worked with high-powered, worldwide organizations for more than two decades, training leaders at Google, Facebook, Adobe, Indeed, Slack, Salesforce and numerous others. She holds a master's degree in Transformative Leadership Development from the California Institute of Integral Studies and is the author of "The WIT Factor: Shifting the Workplace Paradigm by Becoming Your Optimal Self." Neogy is based in San Francisco.
​