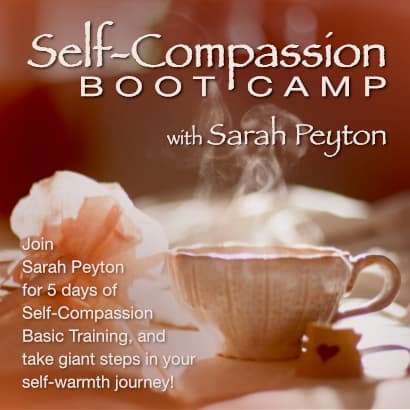 Self-Compassion Boot Camp
December 2, 2022 @ 9:00 am

-

December 6, 2022 @ 3:00 pm

PST

Cost: $447 – $698
Without self-compassion, the world can be a painful, lonely, and unforgiving place. When we are unaccompanied, judgments and experiences of falling short of our own expectations – especially when these expectations mirror those in our family systems – can build up and deeply scar our confidence in our sense of self, purpose, and belonging.
Are you tired of being hard on yourself?  Are you longing to create a gentle place of self-love from which to venture out into the world?  Would you like to kickstart this love by being witnessed and held with care in community?
If so, join Sarah Peyton in this 5-day, 25-hour immersive accompaniment.  You can kickstart your self-compassion as Sarah shares her knowledge, offers skills, and invites you to explore deeply with break-out and group discussions.  This is a safe opportunity to:
Understand the ins and outs of self-resonance
Learn time travel empathy
Reveal the needs within your unconscious contracts and release the contracts that are no longer serving you
Release recent and older physical tensions through empathic self-connection
Apply neuroscience to break through stubborn patterns
To be witnessed and held with compassion in community offers incredible opportunities for self-transformation.  Come and be seen!
Learn to:
Experience and practice resonant language
Discover the links between your neural circuits and your needs
Connect your body sensations and emotions
Increase your needs consciousness and ease of connecting with self-empathy
Immerse Yourself in Resonance
When?
Friday through Tuesday, December 2-6, 2022 (five days)
9am-3pm Pacific (California) Time. Three sessions per day: 9:00am-10:30am, 10:45am-12:45pm and 1:30pm-3:00pm. Convert to your time zone here
Bonuses
Video and audio recordings of every session
Forum discussion available in the classroom
Lifetime access to the classroom
This Course Includes Resonant Support
Get assistant support during classes – experience resonant support from experienced practitioners when you need it during class times.  Often, this work can have unexpected depth and touch on deeply held subconscious awareness and pain.  Getting support when we need it most helps participants to integrate, regulate, and have a felt experience of the transformative power of resonance.
Here's what a previous participant shared about having assistant support available during courses:
"Thank you so much for offering the in-class 1:1 support with a resonance assistant as part of the course. This opportunity has gone a long way to provide me with a personalized felt sense of the impact of this process when working with a trained and skilled person to a greater depth than I had experienced on my own. Such a gift." ~ Dorothy
*PLEASE NOTE:
This work is not therapy and is not a substitute for therapy. If you have a sense that you would be destabilized by yourself or others speaking about difficult events, then this course may not be for you. While we hope that the processes and information that we share can be of use in your journey, we do not have the resources to support extreme psychological difficulties.
This course is perfect beginners to advanced students. Practice and repetition builds the pathways to be more resonantly in relationship with yourself and those in your life or to become an even more skilled and resonant practitioner. Whatever your experience level, this opportunity for immersion will result in transformation.
Early Bird 20% discount: $559 until November 11, 2022 ($698 after)
NVC Library members: $447 until November 11, 2022 ($559 after)
Enter coupon code NVCL at time of checkout.
read more about the event here
WHAT HAPPENS AFTER I REGISTER?
When you register, you will receive an email with complete instructions on how to access the videoconference. All registrants will receive access to all recordings. Recordings will display images of active speakers only.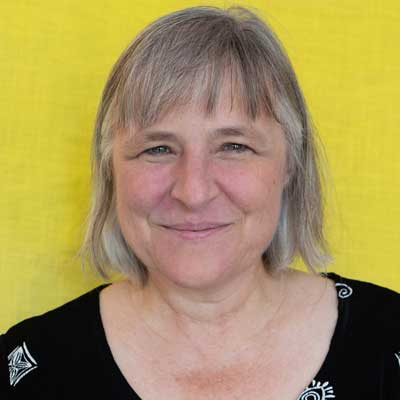 Sarah Peyton, Certified Trainer of Nonviolent Communication and neuroscience educator, integrates brain science and the use of resonant language to heal personal and collective trauma with exquisite gentleness.
Sarah is a sought-after expert who brings neuroscience expertise together with depth work, self-compassion, and the transformative potential of language. She works with audiences internationally to create a compassionate understanding of the effects of relational trauma on the brain, and teaches people how words change and heal us.
Sarah teaches and lectures internationally and is the author of four books on relational neuroscience and self-compassion: Your Resonant Self: Guided Meditations and Exercises to Engage Your Brain's Capacity for Healing, the companion Your Resonant Self Workbook: From Self-sabotage to Self-care, and Affirmations for Turbulent Times: Resonant Words to Soothe Body and Mind, and The Antiracist Heart: A Self-Compassion and Activism Handbook, co-authored alongside Roxy Manning, PhD.