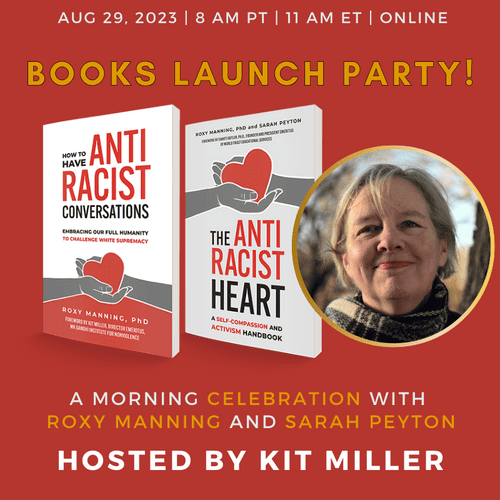 Morning Book Launch Party, Hosted by Kit Miller
August 29 @ 8:00 am

-

9:30 am

PDT

Cost: Free
Join Kit Miller, Director Emeritus of the MK Gandhi Institute from 2009 until 2021, in celebrating Sarah Peyton and Roxy Manning's new antiracism book series! Our morning launch celebration runs from 8 AM – 9:30 AM PDT, and features a sneak peek into Roxy's new books, How to Have Antiracist Conversations: Embracing Our Full Humanity to Challenge White Supremacy and The Antiracist Heart: A Self-Compassion and Activism Handbook, co-authored by Sarah.
Attending the book event enters you into a chance to win free, signed copies of both books. (For two chances to win, come to both sessions!)
Kit will take us through an introduction to the work of Roxy Manning and Sarah Peyton, then we'll hear more about the books from the authors, explore activities from the book as a community, have a Q+A and closing. We hope you will join us!
>> Registering for this event will register you for all free events in August's AntiRacist Books Launch Week Experience.  We'll send you notifications about the events, including how to join, and you'll also be added to Sarah and Roxy's mailing lists. You can unsubscribe at any time.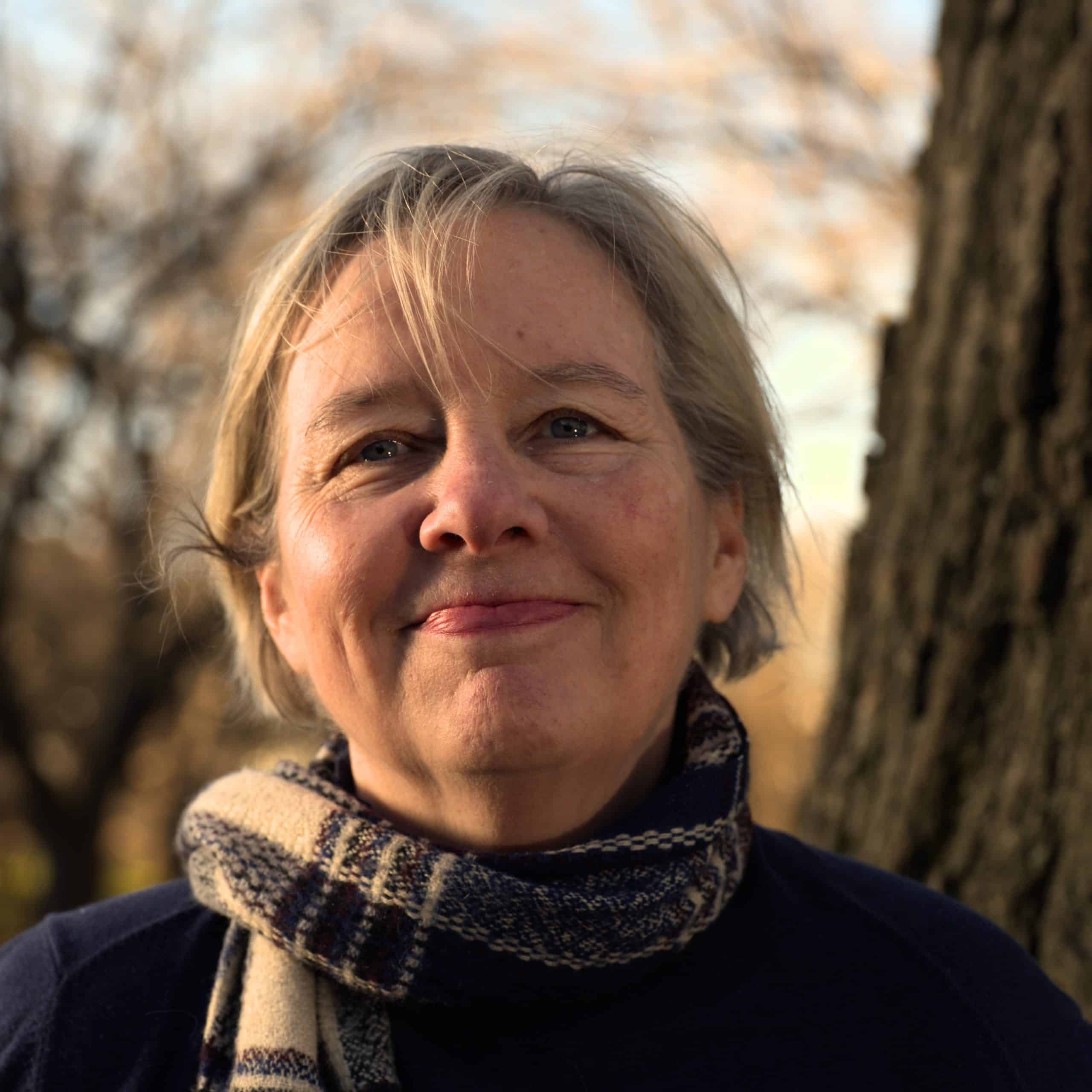 Kit Miller is Director Emeritus of the MK Gandhi Institute and served in that role from 2009 until 2021. The work and reach of the Institute expanded greatly under her stewardship. Prior to the Institute, she worked as director/celebrator of Bay Area Nonviolent Communication for five years in Oakland, California.
Currently Kit works on projects with colleagues in a number of settings, focused on anti-racism, leadership and restorative practices. A student of nonviolence for over thirty years, she has worked with hundreds of groups and thousands of people.  Kit has an MA in Systems Thinking and Sustainability and lives in Rochester, NY with her beloved spouse of 32 years, David.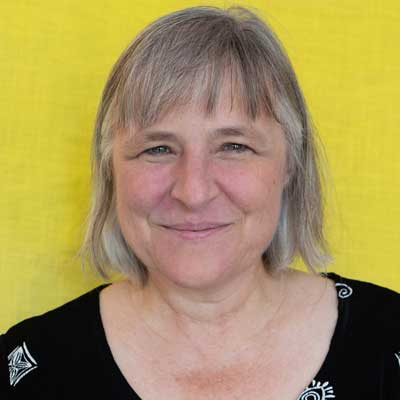 Sarah Peyton, Certified Trainer of Nonviolent Communication and neuroscience educator, integrates brain science and the use of resonant language to heal personal and collective trauma with exquisite gentleness.
Sarah is a sought-after expert who brings neuroscience expertise together with depth work, self-compassion, and the transformative potential of language. She works with audiences internationally to create a compassionate understanding of the effects of relational trauma on the brain, and teaches people how words change and heal us.
Sarah teaches and lectures internationally and is the author of four books on relational neuroscience and self-compassion: Your Resonant Self: Guided Meditations and Exercises to Engage Your Brain's Capacity for Healing, the companion Your Resonant Self Workbook: From Self-sabotage to Self-care, and Affirmations for Turbulent Times: Resonant Words to Soothe Body and Mind, and The Antiracist Heart: A Self-Compassion and Activism Handbook, co-authored alongside Roxy Manning, PhD.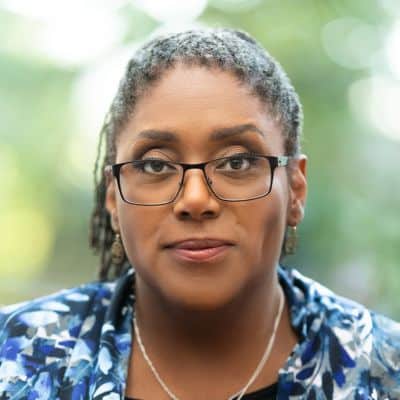 Dr. Roxy Manning is a clinical psychologist and certified Center for Nonviolent Communication (CNVC) trainer. She brings decades of service experience to her work interrupting explicitly and implicitly oppressive attitudes and cultural norms. Dr. Manning has worked, consulted, and provided training across the US with businesses, nonprofits, and government organizations wanting to move towards equitable and diverse workplace cultures, as well as internationally in over 10 countries with individuals and groups committed to social justice.
As a psychologist, she works in San Francisco serving the homeless and disenfranchised mentally ill population. Her life experience as an Afro-Caribbean immigrant combined with her academic training and professional work as a licensed clinical psychologist and CNVC Certified Trainer have cultivated a deep passion in her for work that supports social change at the personal, interpersonal, and systemic levels.
Dr Manning is the author of two books, How to Have Antiracist Conversations and The Antiracist Heart: A Self-Compassion and Activism Handbook, co-authored with Sarah Peyton. You can read more about Roxy on her website.