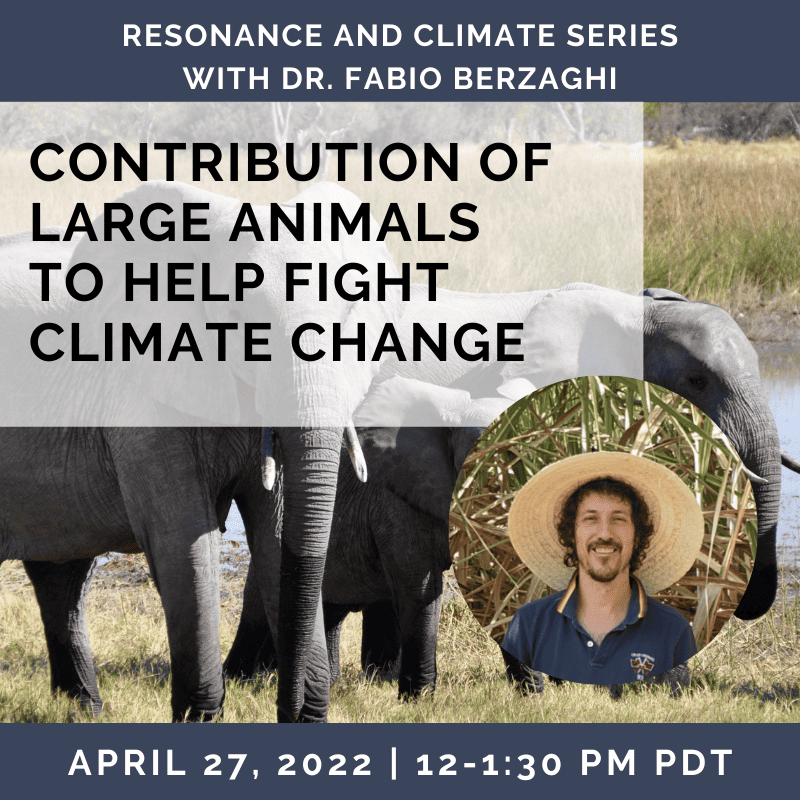 Contribution of Large Animals to Help Fight Climate Change with Dr. Fabio Berzaghi
April 27, 2022 @ 12:00 pm

-

1:30 pm

PDT

Cost: Sliding Scale
Dr. Fabio Berzaghi presents on the contribution of large (and small) animals that help fight climate change and keep ecosystems healthy. He also shares about Rebalance Earth, an amazing startup made of volunteers with a vision of contributing to positive change in the world by protecting nature and helping local communities. His work on African forest elephants has been covered widely by global press outlets including The NY Times, including his conversation with Ralph Chami from the International Monetary Fund.
Registration after the live event includes access to the recording, chat, transcript and any other materials provided by the presenter.
This is part of the Climate Science For Our World's Worry – The Resonance and Climate Series 2022 To see the entire collection, click here.
If you have questions, please email [email protected]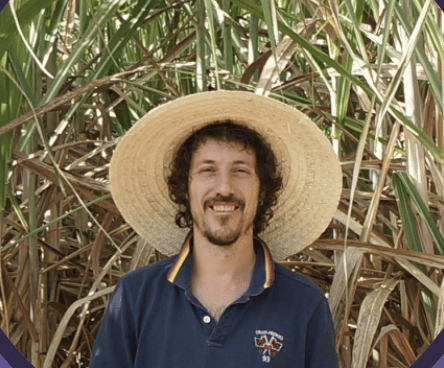 Dr. Fabio Berzaghi is an Italian researcher studying the functional role of wild animals in ecosystems and how interactions between animals, primary producers, and the environment influence biogeochemical cycles and climate. He works across disciplines including ecology, environmental sciences, and financial economics and is particularly interested in mammals. Berzaghi uses process-based eco-physiological models, empirical and remote sensing data to examine the contribution of animals to Earth System processes from the distant past to today, and the implications for ecosystem services, conservation, economics, and policy. Berzaghi is currently the Chief Scientist of Rebalance Earth https://www.rebalance.earth/, and a Scientific Advisor for Blue Green Future. His website is: https://www.berzaghi.com.