Reclaiming the SEXUALITY Circuit and Celebrating the Emergence of the Self
Gain access to more life energy and more connection, relationship and contribution 
Meeting 8 times from December 12, 2022 through March 6, 2023
The SEXUALITY (sometimes named EMERGENCE) circuit is the neurophysiological pathway to our individuation, to our uniqueness – to us becoming who we are born to be.
Do you need to rediscover your wellsprings of well-being? Do you sometimes wonder where your life energy has gone? Do you worry about the price you are paying for the stressful life you lead? Do you wish that joy would surface somewhere? And wouldn't it be sweet if it surfaced on its own, without you having to dredge it up from wherever it has disappeared to?
The answers to these longings are most often caught up and entangled in blocks to the very important Circuit of Emotion and Motivation — one we often don't consider in these questions – the EMERGENCE, or SEXUALITY circuit. A delicious sexual aliveness in physical intimacy can be very enlivening, but even if we have no interest in being sexually active, the SEXUALITY circuit is the neurophysiological pathway to our individuation, to our uniqueness – to us becoming who we are born to be.
How is this circuit blocked? By experiences of trauma, alarmed aloneness, lack of belonging, and by unconscious contracts we make to shut down our own growth. In these classes we will learn about and release these contracts to create access to more life energy and more connection, relationship and contribution.
Please join Sarah Peyton for an 8-week exploration into reclaiming, reawakening and supporting the EMERGENCE/SEXUALITY circuit.
 This 8-Session Series Runs From December 12, 2022 – March 6, 2023
We will meet online from 1:30-2:50 PM PST | 4:30 PM EST (convert to your time zone here) for a total of eight 80-minute sessions**.
Meeting Mondays:
December 12
December 19**
January 9
January 16
January 23
January 30**
February 13
March 6
(no class on December 26, January 2, February 6, 20, or 27)
**These sessions will run an additional hour from 3pm-4pm Pacific time
During these two additional added sessions, the curriculum will focus on Physical Intimacy, including consent and healing from abuse and assault
In this class series, participants will:
Learn the function and contributions of the EMERGENCE/SEXUALITY circuit
Release unconscious contracts that block our emergence and becoming
Discover the links between DISGUST and EMERGENCE/SEXUALITY
Mourn and heal the impact of trauma on EMERGENCE/SEXUALITY
Disentangle the roots of trauma from beliefs that we don't deserve to be ourselves
Grow in capacity for self-warmth
Discover and clear the entanglements from other circuits that block EMERGENCE/SEXUALITY
The classes will be recorded for participants in many time zones – the only recording access will be for those actually enrolled in this class and recordings will not be available for sale following the course.
Who is This Course For?
All are welcome. This course is geared towards people who have begun their journey towards developing a Resonating Self Witness and who are interested in continuing along the path of cultivating authenticity and boldness to be themselves, all with an abundant self-warmth.
This Course Includes Resonant Support
Get assistant support during classes – experience resonant support from experienced practitioners when you need it during class times.  Often, this work can have unexpected depth and touch on deeply held subconscious awareness and pain.  Getting support when we need it most helps participants to integrate, regulate, and have a felt experience of the transformative power of resonance. Here's what a previous participant shared about having assistant support available during courses:
"Thank you so much for offering 1:1 support with a resonance assistant as part of the course. This opportunity has gone a long way to provide me with a personalized felt sense of the impact of this process when working with a trained and skilled person to a greater depth than I had experienced on my own. Such a gift."
– Dorothy
Need financial assistance? We will know if partial scholarships are available on December 5, 2022. Write to
help@sarahpeyton.com
 on or after
December 5
 to inquire.
*PLEASE NOTE:
Your tuition payment is non-refundable and transferable.  
Some partial scholarships may be available after December 5, 2022
This work is not therapy and is not a substitute for therapy. If you have a sense that you would be destabilized by yourself or others speaking about difficult events, then this course may not be for you. While we hope that the processes and information that we share can be of use in your journey, we do not have the resources to support extreme psychological difficulties.
We are delighted to offer 10.5 CEU hours for psychologists and social workers for this course ($20 additional fee). Chicago Counseling Associates has been approved by the Illinois Department of Financial and Professional Regulation to sponsor continuing education for social workers and psychologists. CCA maintains responsibility for this program and its content. Live attendance is required to receive CEUs.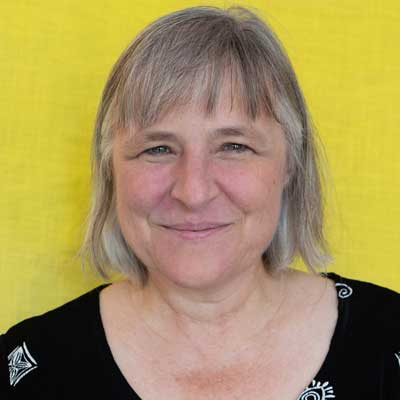 Sarah Peyton, Certified Trainer of Nonviolent Communication and neuroscience educator, integrates brain science and the use of resonant language to heal personal and collective trauma with exquisite gentleness.
Sarah is a sought-after expert who brings neuroscience expertise together with depth work, self-compassion, and the transformative potential of language. She works with audiences internationally to create a compassionate understanding of the effects of relational trauma on the brain, and teaches people how words change and heal us.
Sarah teaches and lectures internationally and is the author of three books: Your Resonant Self: Guided Meditations and Exercises to Engage Your Brain's Capacity for Healing, the companion Your Resonant Self Workbook: From Self-sabotage to Self-care, and Affirmations for Turbulent Times: Resonant Words to Soothe Body and Mind.