Your Resonant Self Workbook Arrives May 25th!
Join Sarah's VIRTUAL BOOK LAUNCH on May 25th for a sneak peek into the Your Resonant Self Workbook and an interactive exploration of the unconscious contracts we make
@ 5 AM PT | 8 AM ET | 1 PM BST
 @ 12 PM PT | 3 PM ET | 8 PM BST
I dream of a world where all humans can be received by self and others with the expansiveness and relaxation that comes with the release of contracts. This is what Your Resonant Self Workbook is about.
Join me LIVE to learn how to untangle unconscious contracts and be in community to explore this work. In addition, as a bonus, those who attend will receive a special discount offer on my upcoming workbook study group!
2 Books: 1 Story
Your Resonant Self Workbook gives you, the reader, stories of other people's experiences with this work and invites you to to experience it for yourself through resonant language and contract practice, questionnaires, meditations, and writing.
Your Resonant Self Workbook builds on the relational neuroscience and client stories Sarah shared in Your Resonant Self. The workbook offers more examples of unconscious contracts and provides readers real-world applications of the material in their own lives.
The soothing reinforcement of the Workbook amplifies the lessons and teachings of Your Resonant Self and gives readers an opportunity to make the material their own.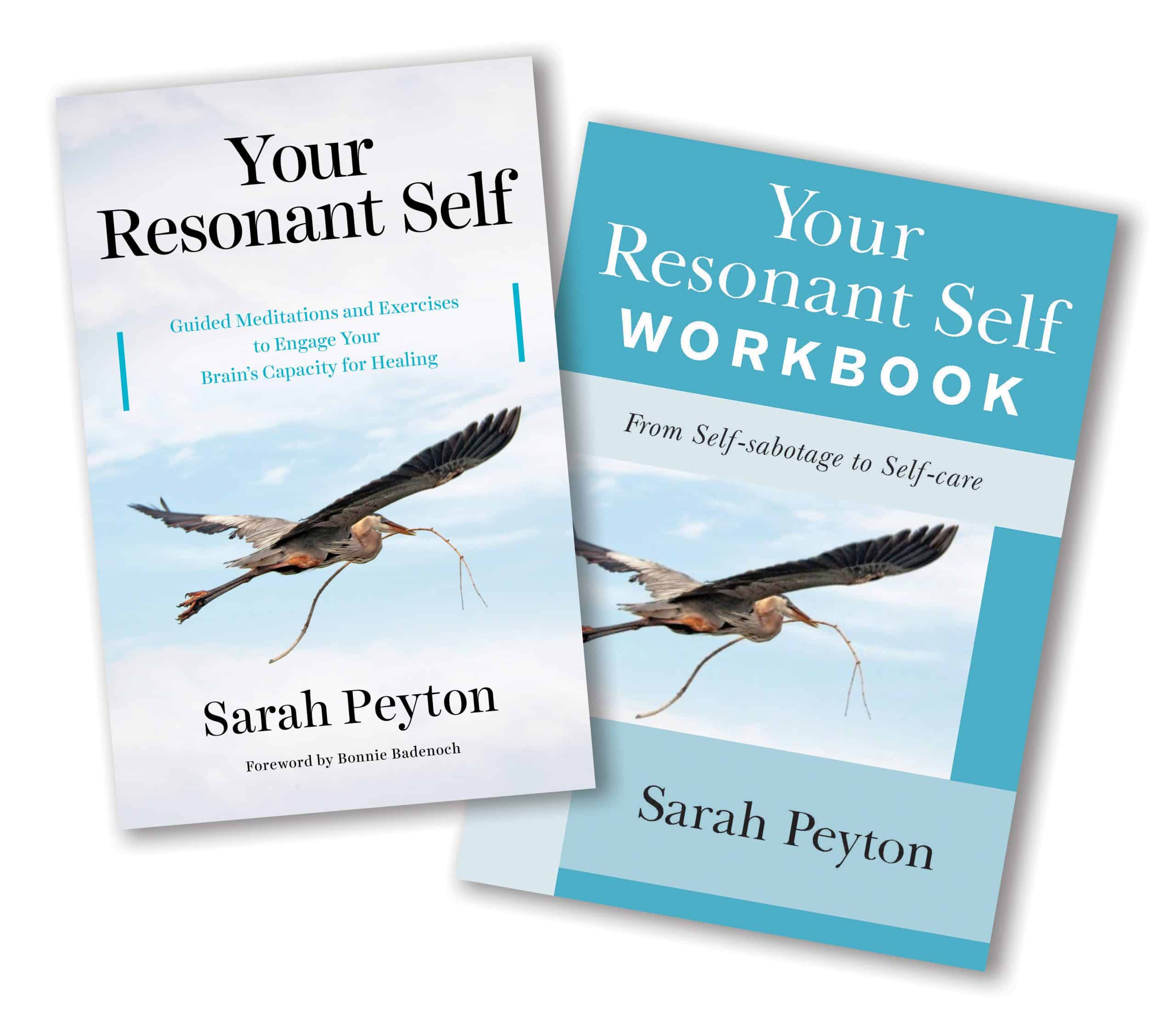 When we experience trauma or need to find a way to protect ourselves from interpersonal hurt, we make unconscious contracts with ourselves, contracts that often result in harmful behaviors like self-criticism, lack of trust, and procrastination.

It is natural for infants to try to give the only thing they have – their own nervous systems – to try to balance and care for their parents. This longing for the other's well-being can become an unconscious contract to always try to make things better for the people we love, no matter the cost to ourselves.

So how do we untangle these spiderwebs of unconsciously-held agreements? Resonance. Always, resonance.

– Sarah Peyton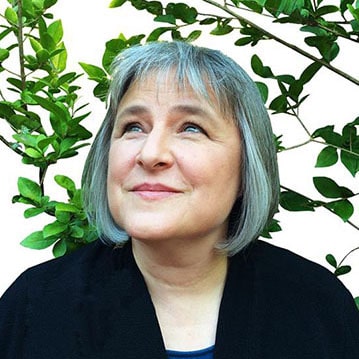 I used to struggle with reactive, highly volatile relationships, with my  partners, my children, my family… it has taken years of practice developing my own self-resonance and secure attachment to be in joyful connective relationships.
I used to carry a book on my lap while driving because my critical inner voice was so cruel, I needed something to distract me for the 20-30 seconds it took for the light to turn green. Can you imagine how impossible it would be to form healthy relationships with others when we can barely stand ourselves?
I'm here today to share what I've learned since then about how to heal past pains and move into a joyful relationship with ourselves using the insights of my first book, Your Resonant Self and the powerful stories and processes of my second, the Your Resonant Self Workbook. Regardless of your age, genetic predisposition or adverse childhood experiences, your brain is capable of building new neural fibers to help self-regulate your emotions and awaken your body as a place of safety and security.